Oliver Cabell's powers are seemingly limitless. Beginning life as a company producing luxury bags for men before transitioning to minimal leather men's sneakers. More recently, the American-based label has grown to incorporate the world of men's casual boots. Sticking to what it knows, Oliver Cabell applies its signature premium materials to classic silhouettes, and we love it every single time. We've sung the praises of Oliver Cabell's men's boots since they landed, but the most recent model – the Black Roughout Oliver Cabell SB 1 – has really caught our attention. These suede boots for men are completely timeless and we've got our sights firmly set on them. Here's why.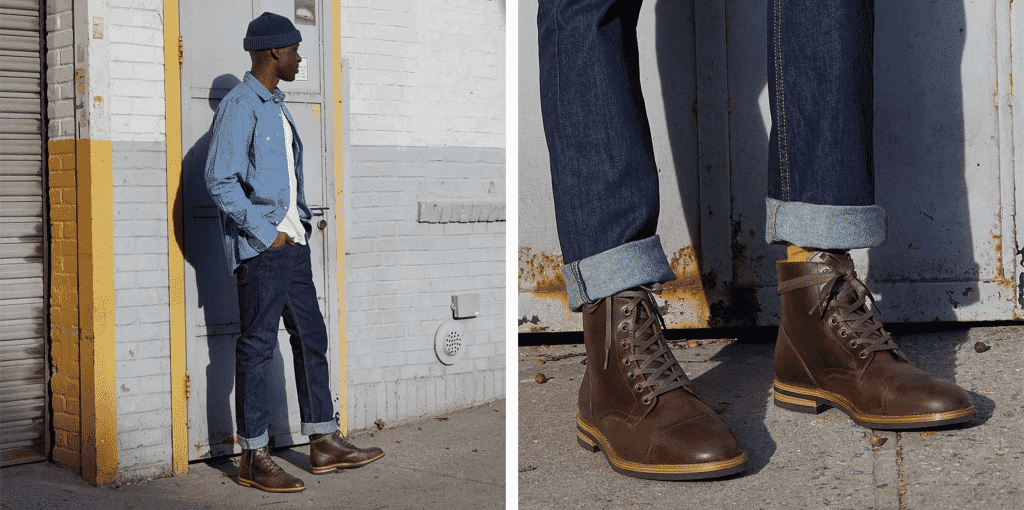 Oliver Cabell SB 1 overview
Oliver Cabell's SB 1 is the label's most popular design thanks to its traditional shape and therefore ease of styling. This classic lace-up service boot features a men's Derby boot pattern to make it a versatile addition to any wardrobe. While other Oliver Cabell SB 1 designs feature seven eyelets, this iteration has eight, adding a few centimetres to the style which not only increases comfort but also makes a stronger visual statement.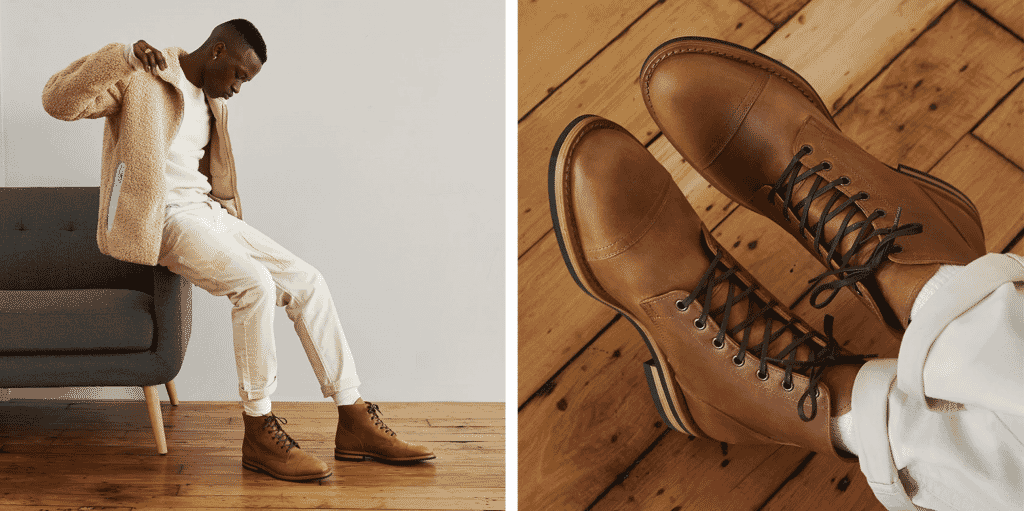 Oliver Cabell SB 1 materials 
Construction: Blake stitchdown (the Oliver Cabell SB 1 is therefore resoleable)
Upper: Roughout leather sourced from Albacete, Spain
Outsole: Custom water-resistant anti-slip studded rubber outsoles from England
Footbed: Vegetable-tanned leather over removable moulded in-sole for comfort
Lining: Vegetable-tanned leather from Venice, Italy
Laces: Premium Italian leather laces
Midsole: Foot-forming natural vegetable-tanned leather from Spain
Eyelets: Vintage brass eyelets and speed hooks from Spain
Shank: Custom-made steel shank from Germany
Components: Custom Spanish brass nails
Last: 812
Finishing: Hand-stitched, lasted in Albacete, Spain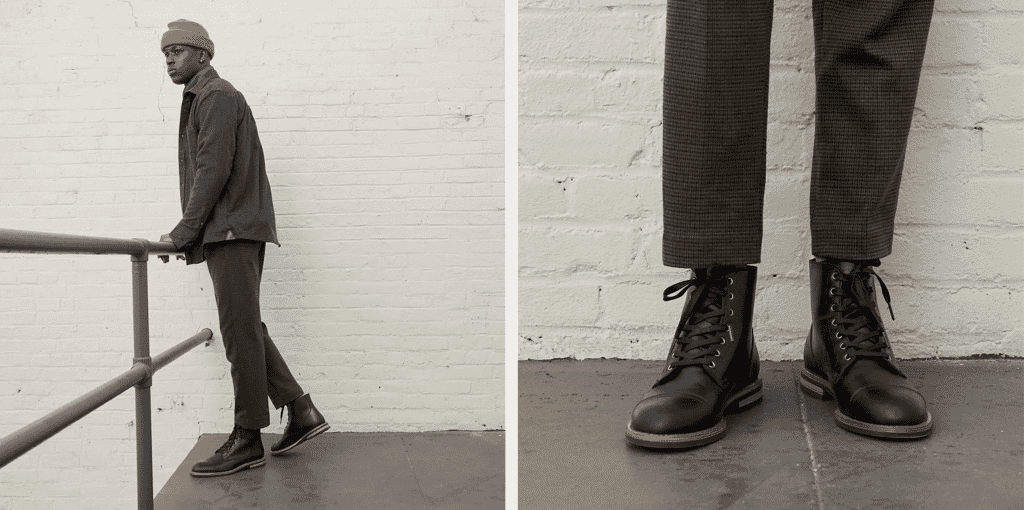 Price breakdown
One of our favourite aspects of the Oliver Cabell experience is the transparency. Where many labels work hard to avert your attention from the price and origin of the product, this one proudly announces it. Here's what you're paying for when you purchase a pair of SB 1 Black Roughout suede boots for men:
Leather: $28.42
Lining: $8.59 
Outsoles: $8.52
In-soles: $1.80
Cutting, manufacturing, quality control: $37.81
Packaging: $5.23
Transit: $9.49 
Duties: $7.39
Shipping: $13.57
---
---
Why does Oliver Cabell tell you this? Because this brand knows that under traditional markups this pair of men's smart boots would cost the same to make, but would include an extra retailer markup, making them around twice the price. 
Shop the whole Oliver Cabell collection.
Also, take a close look at all Oliver Cabell men's boots in our introduction to the range.
---
---