OM-SE is paving the way for a new type of skincare. The natural skincare label, established in Sweden by husband and wife team Jenny and Jacob Huurinainen, wants to challenge the way skincare is produced by scaling the production directly for bathroom shelves instead of warehouse shelves.
This 'less-is-more' philosophy translates to a purposefully pared-back selection of skincare products formulated from high performance natural ingredients without any emulsifiers, colour additives or perfumes. The range comprises just four products: a cleansing oil, face mist and two types of facial oils – 'Balancing' for combination and oily skin and 'Renewing' for dry and sensitive skin.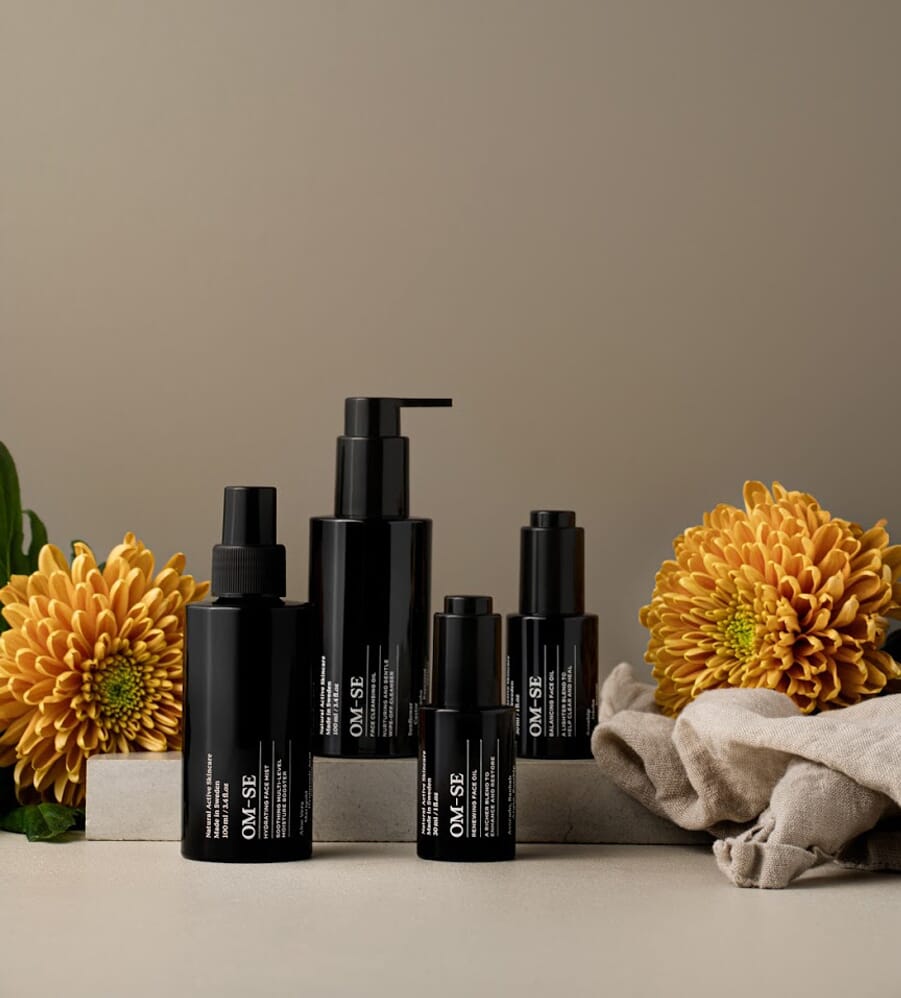 When it comes to using OM-SE products, the method is just as simple as the formulas themselves. An easy-to-follow three-step routine promises minimal effort and maximum results. By separating water and oil into two types of products, the brand makes it possible for you to create a personalised skincare regime, simply by modifying the proportions of hydration (Face Mist) and nutrition (Face Oil), as you mix them in the palm of your hand and then apply them to your skin. 
Experiment with the following routines – the classic 1-2-3 routine as well as the time-saving quick routine. Once you've established what works for you, integrate it into your everyday life and start to notice the difference.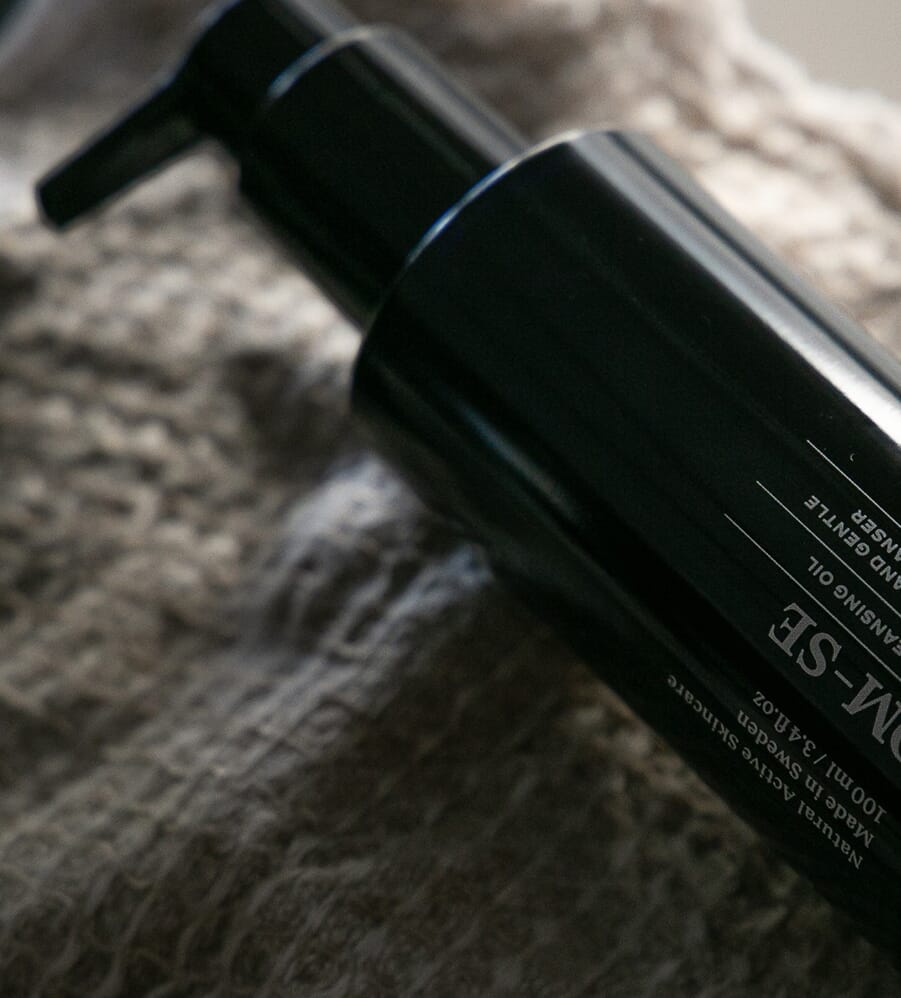 The 1–2–3 Routine
STEP 1 – CLEANSE
Apply 2–3 pumps of the Face Cleansing Oil onto dry face and neck. Massage to fully dissolve all impurities and makeup. Wipe off with a warm wet face cloth.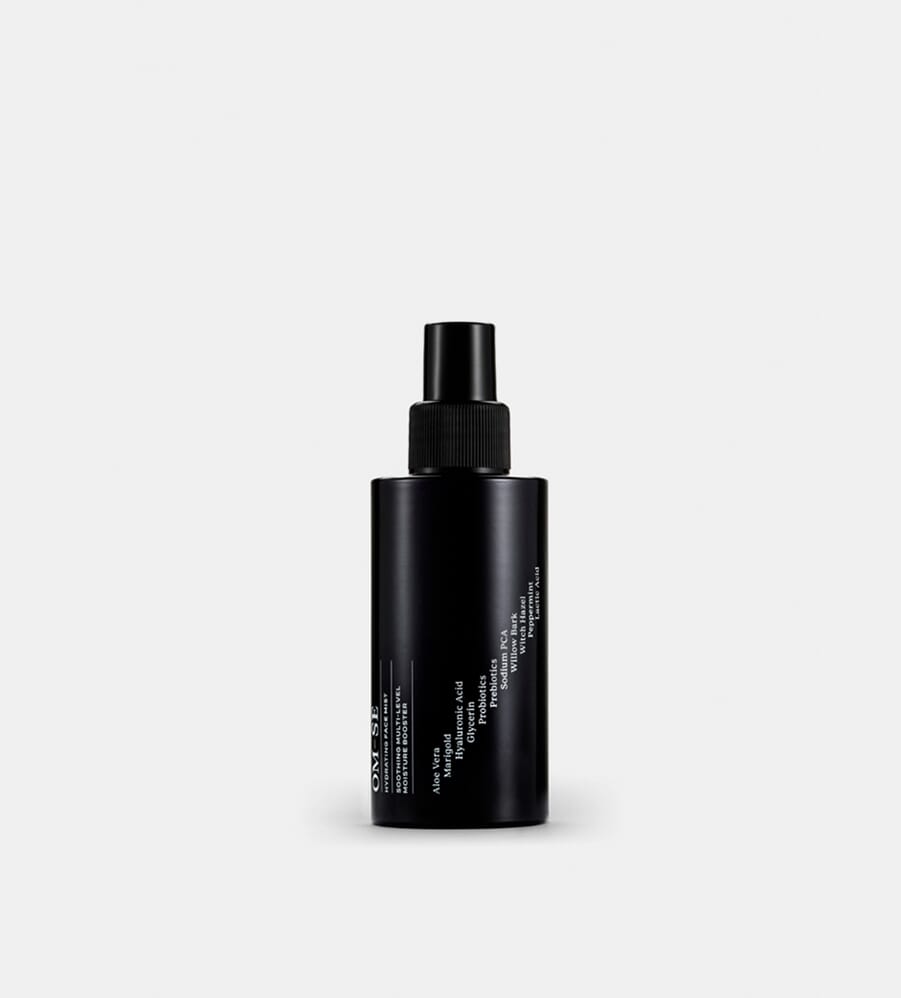 STEP 2 – HYDRATE
Mist face with the Hydrating Face Mist after cleansing and blend a few sprays with face oil in the palm of your hand. Use all day on top of makeup to boost hydration whenever your skin feels dry or tight.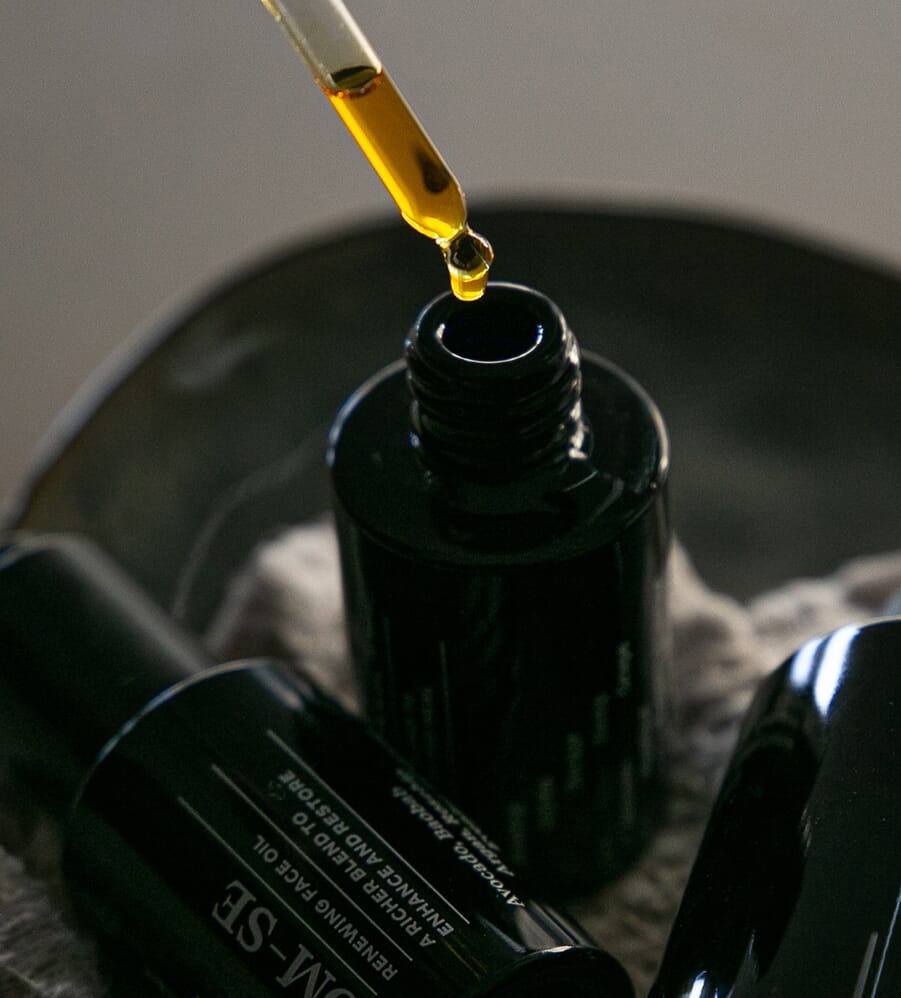 STEP 3 – TREAT
Place 2-6 drops of face oil in the palm of your hand. Usually fewer in the morning and during summer time. Add a few sprays of Hydrating Face Mist on top to help the skin absorb the oil. Rub your hands to blend and distribute the oil evenly, massage or pat your face and eye area.
The Quick Routine
Perfect for busy mornings or simply when you are not in the mood for a ritual.
QUICK-STEP 1 – CLEANSING
Massage 2 pumps of Face Cleansing Oil over dry face and hit the shower (if you are headed there anyway).
QUICK-STEP 2 – TREATING
Put a few drops of face oil in the palm of your hand. Add 2–4 sprays of Hydrating Face Mist on top. Rub hands together to blend. Massage your face and eye area.
Shop all men's grooming at OPUMO.
---
---