The Iranian town of Lavasan is home to an array of spectacular landscapes, so it makes sense that design firm Next Office would work to make the 'Villa For Older Brother' fit into these surroundings. As a result, the design studio was given the task of creating a visual scheme that connects the property with its surrounding gardens.
As one of the latest examples of Iran's architecture boom, the three-storey Villa For Older Brother is located in Lavasan, an area northeast of the city that has been referred to as the Beverly Hill of Tehran.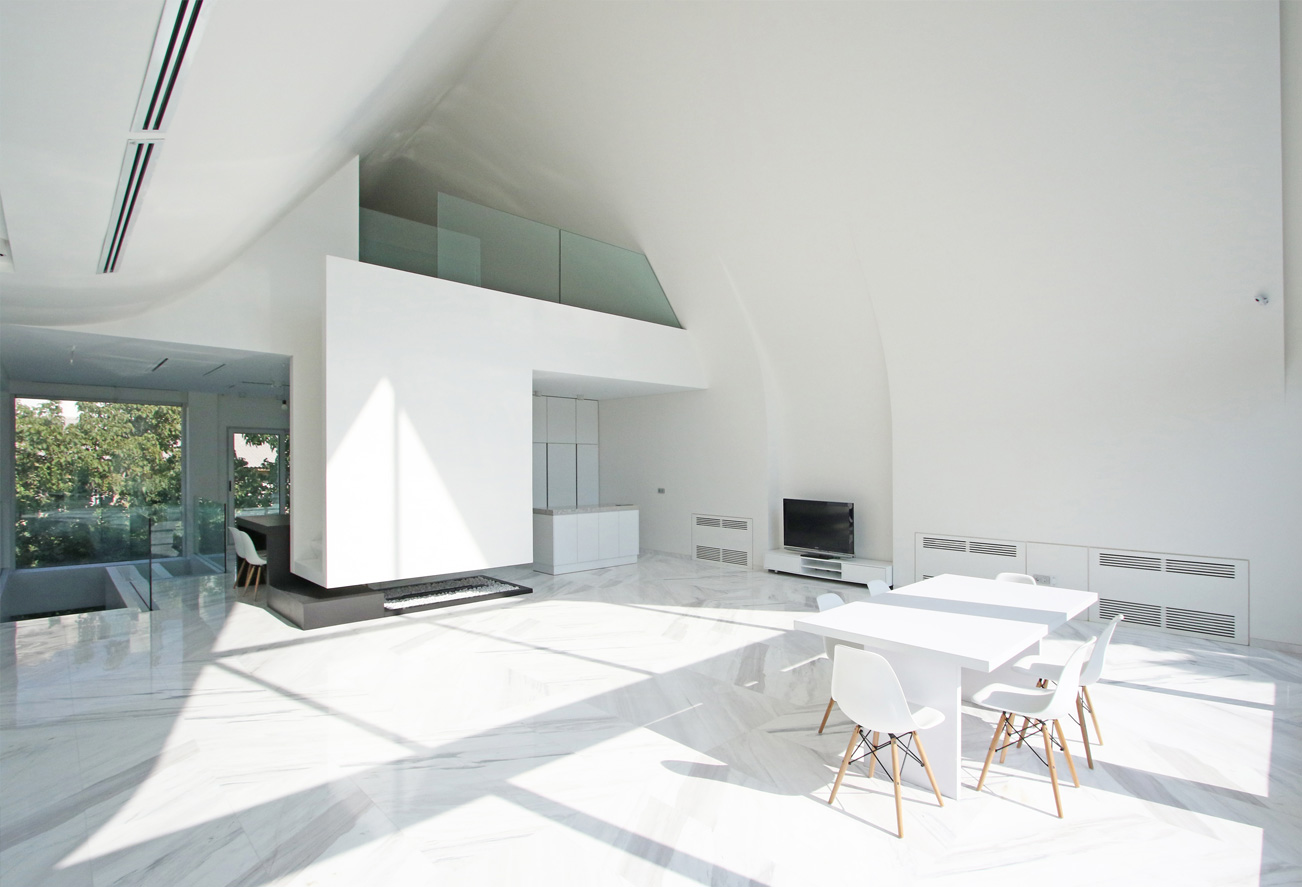 The uniquely special structure is based on how to combine an umbrella-like roof towering over a pool resembling a bowl. These two elements come together to create a sculptural centrepiece fit for a modern family.
A high-pitched roof covers the public area of the villa which has been intentionally situated on the upper floor. The biggest challenge of this project, according to the architects, was achieving this level of privacy while also creating a house that makes a strong architectural statement. The solution was to create a steeply pitched roof that contrasts against the cubed-shaped villa. The curved roof creates steeply angled ceilings in first-floor spaces throughout the house, as well as in some of the ground floor areas.
It is complemented by rounded interior walls and curving staircases, which continue down to the basement. The basement of the construction houses such areas as a parking garage, a janitor's studio, storage rooms, and a wine cellar. While the ground floor features the main apartment, a bedroom, and an additional separate apartment, and the first floor includes the living room, a swimming pool and a gym.
The main access to the building is through floating stairs positioned outside the construction, with the form of a solid and hollow, and statue-resembling object, connected to the construction with a bridge, which also introduces the principal way to the upper floor.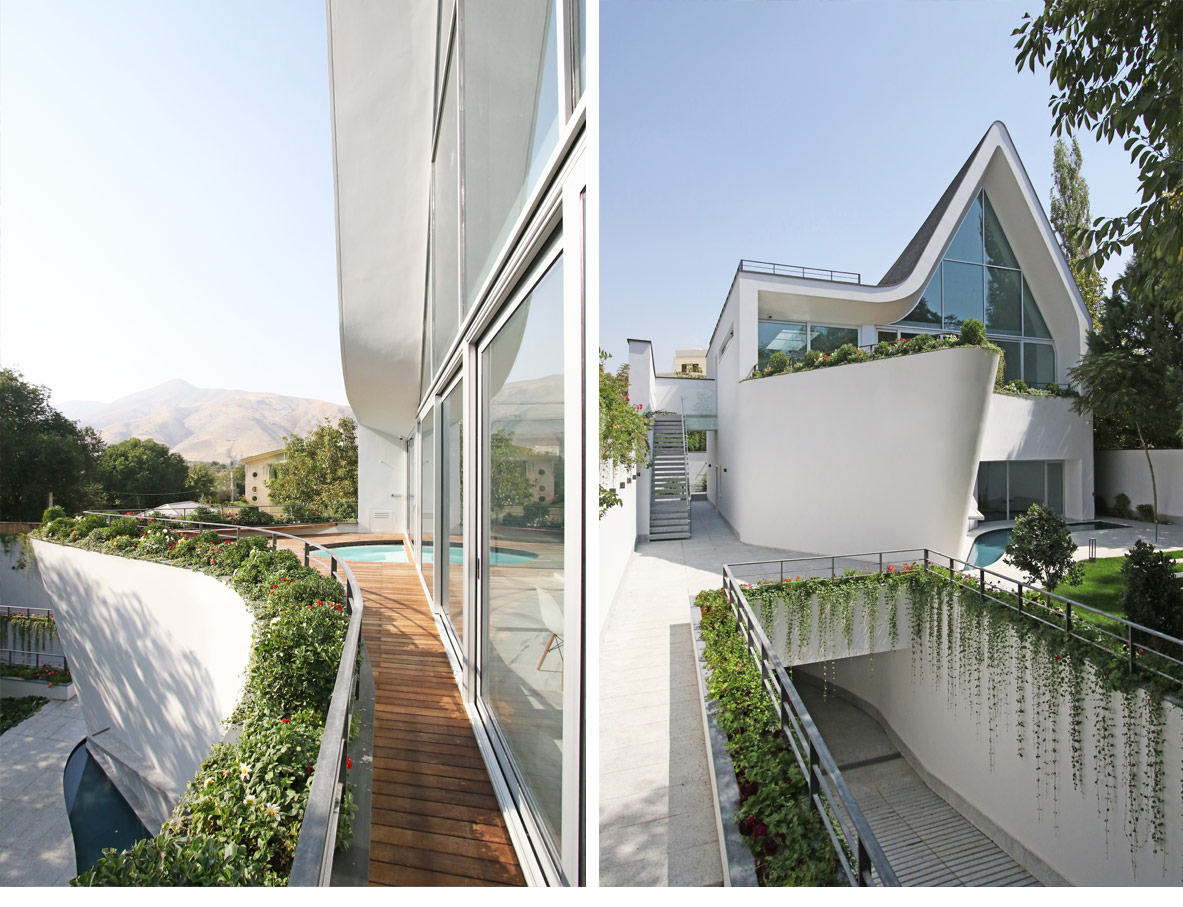 Photography: Majid Jahangiri