Perched on the edge of a lake in rural Slovakia, Weekend House PS is both uncompromisingly modernist and entirely at home in its pine forest setting.
Local architects Hantabal Architekti have made the most of an idyllic but challenging site, building the house into a slope and disturbing as little as possible of the forest that surrounds it. A wooden facade includes an ingenious slatted sliding shutter that, on hot days, provides a shady interior, rather like sitting under a canopy of trees.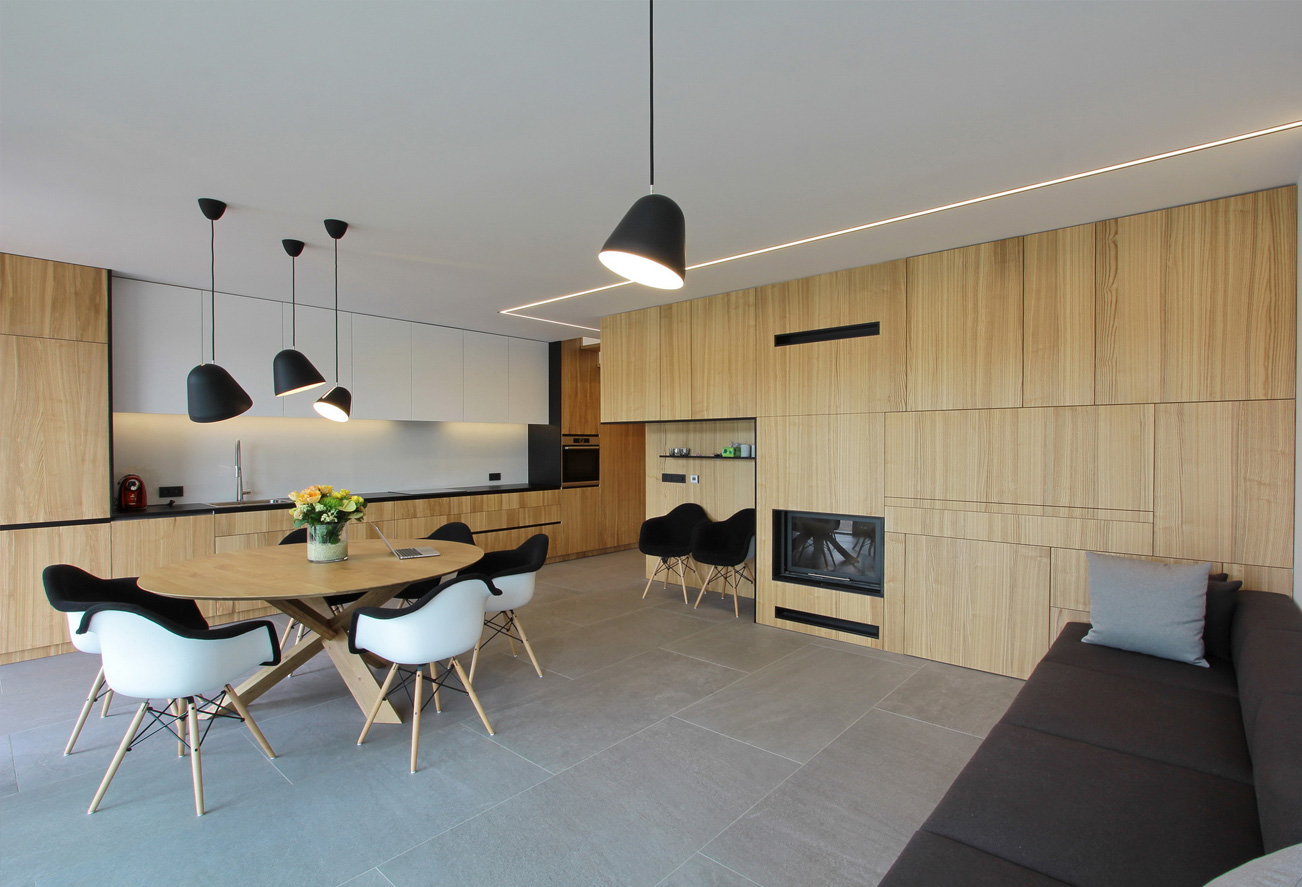 With the shutter fully open, there are panoramic views from the open plan ground floor living area. An integrated kitchen speaks of relaxed days spent with family and friends, while a generous terrace, decked with pine, shares the vista out onto the lake.
Interior decor is quiet - with white walls, stone flagged floors and pine panelling - in order to maximise the impact of the views to the water and to the trees through the floor to ceiling windows. A staircase with suspended steps is a subtle flourish and leads guests to the upstairs bedrooms, each with forest and lake views.
Approaching the house from a dirt track, the view is of a forbidding garage door with no hint of what lies beyond and beneath. Weekend House PS doesn't shout about its presence or its excellence and it doesn't need to. This rural retreat is not about status.