An architect's house ought to be special. Fortunately for its designers the MK5 house, on a wooded slope just outside Helsinki, is very special indeed.
Faced in larch, as if in tribute to the trees that surround it, this geometrically intriguing building is home to one of the partners of Finland's forward-looking ORTRAUM architecture practice. It's a family home, so being an innovative, eye-catching showpiece isn't enough. The MK5 House has to function as a nurturing, welcoming home to a family of five.
In the Finnish tradition, direct views onto neighbours' homes are avoided. Instead, the bold copper framed windows showcase the views towards the sea and bathe the pale interiors with light.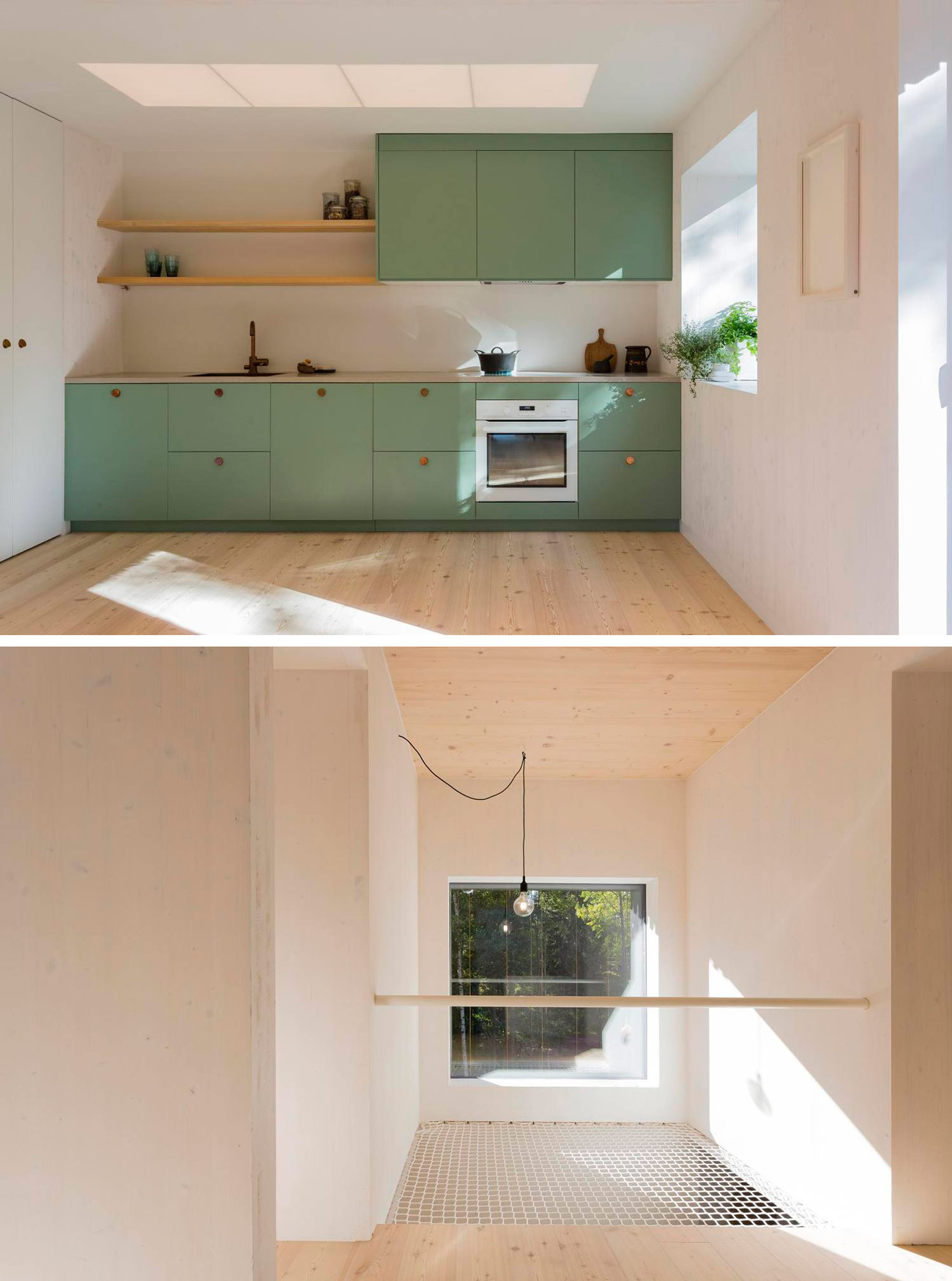 There's playfulness everywhere, from a built-in hammock on the first floor to a swing suspended from the eaves. Open plan living spaces on the ground floor flow easily into each other. Colour accents, such as green kitchen units, echo the wooded areas beyond the windows.
Simplicity, in the contemporary Finnish tradition, is key to the success of the MK5 House. Upstairs, three children's rooms and the main bedroom open out onto a common mezzanine area. At bedtime, with doors open, this can become a communal area for evening conversation.
In the basement, the utility areas are joined by that Finnish essential, a sauna.
Outside, the Siberian larch used to face the exterior will age over time, while creepers growing up vertical wires will allow the MK5 House further to become part of its surroundings. The same larch is used for custom furniture, flooring and fittings inside, in another of the detailed touches that make this house such an integrated success.