Words by Alek Rose
Holzrausch's Ostufer apartment is located in Ammerland, Germany and we think it's the perfect family space. The 320sq.m. apartment sits on the top floor of a villa and still exhibits many of the features from the previous space, including the flooring.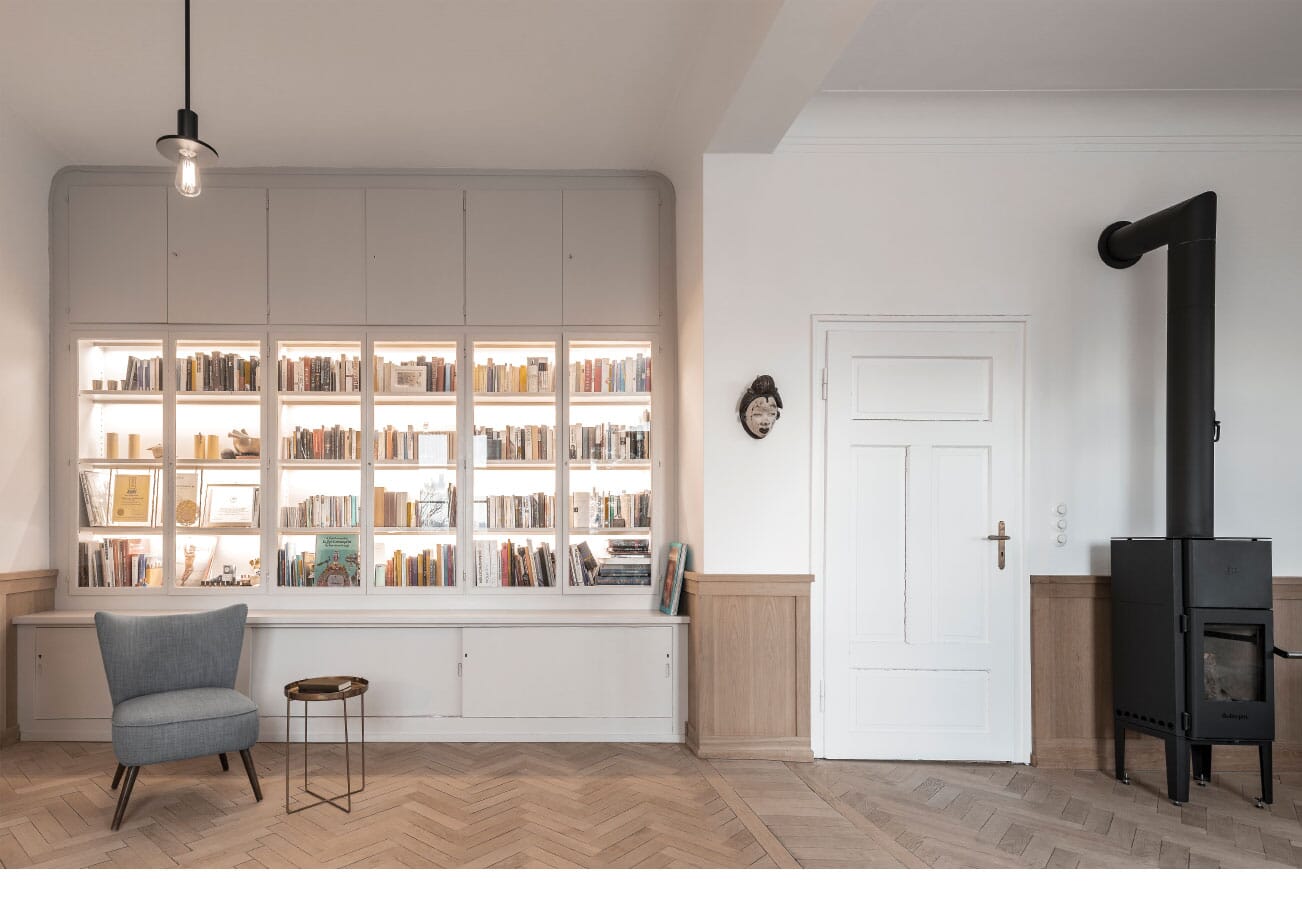 Connected by colour and overall style, the house features various different areas that run seamlessly into each other. The kitchen and dining area is spacious and lit by natural light that pours through the original bay windows, while only meters away is the playful children's bedroom, complete with basketball hoop.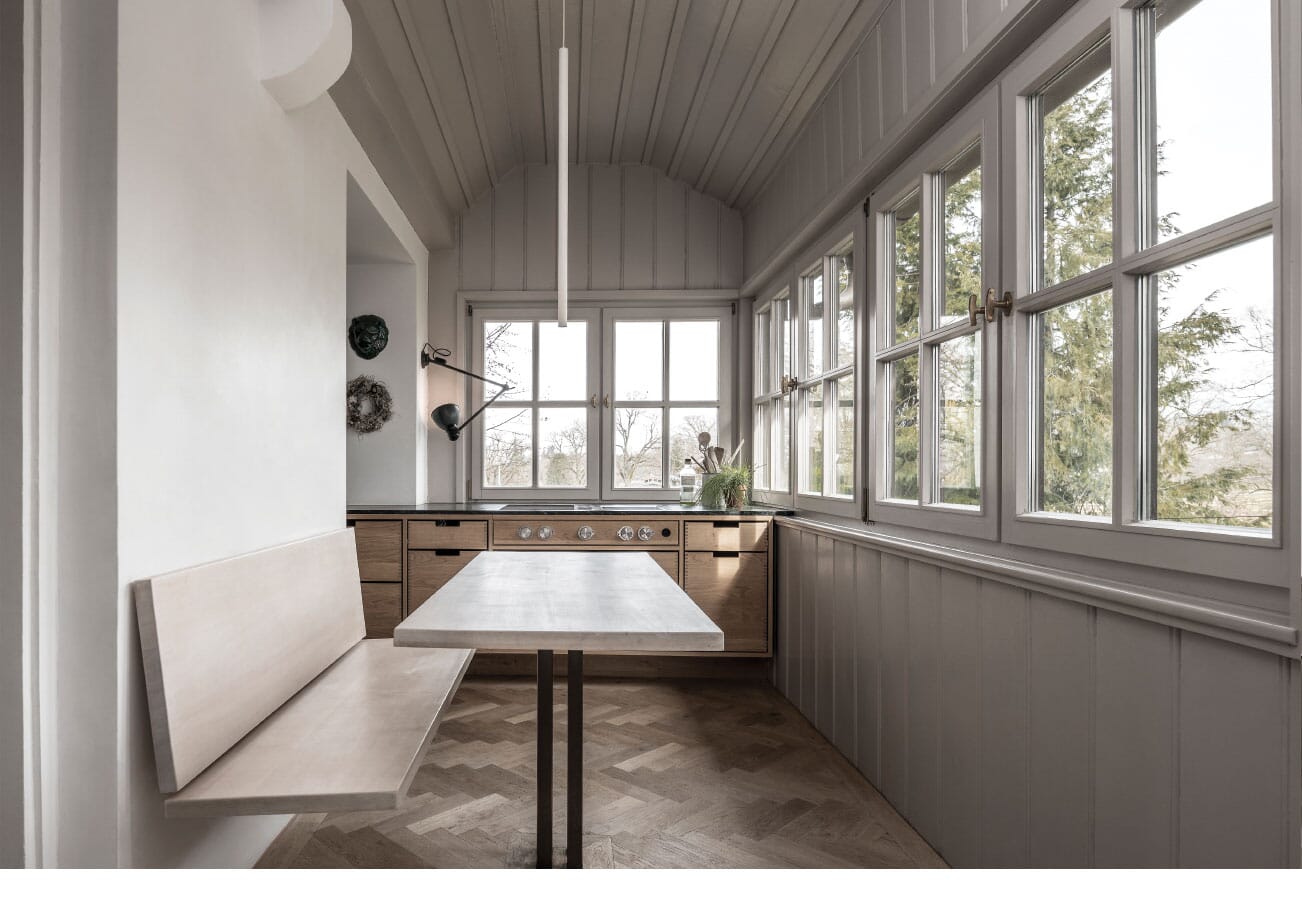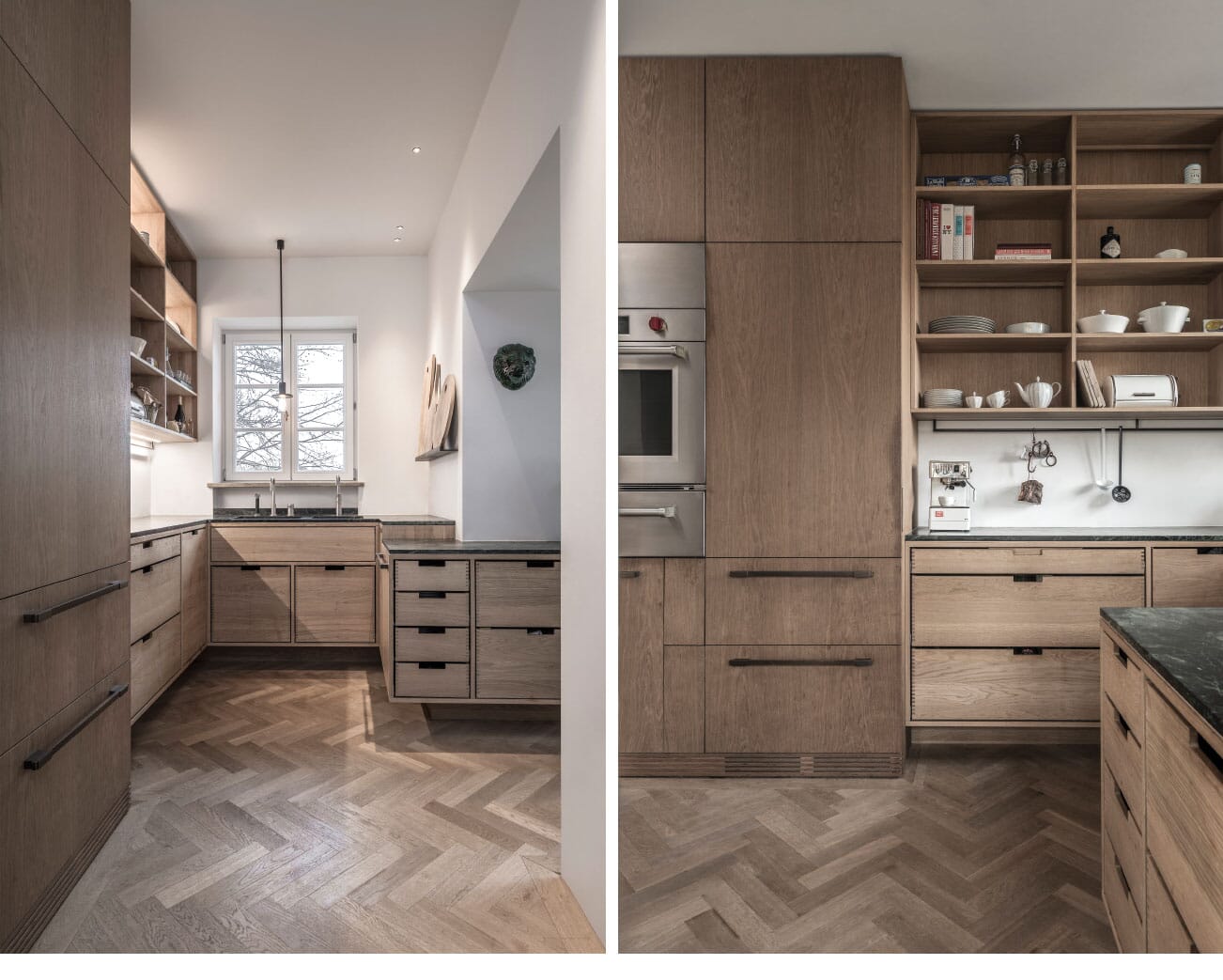 The understated interior of Ostufer apartment is a lesson to all interior designers, maintaining a simple and reserved colour palette throughout the space creates a calming atmosphere as well as looking great. Material motifs run throughout the flat, meaning that areas for shooting hoops with the children, or reading a book are all anchored by the same design values.
The only problem? We don't think we'd ever leave the house.