Ariasrecalde Taller De Arquitectura invest their time into a modern development in Granada, Spain. Air House is a 3698 sq.f. property that overlooks the bustling city from a steep slope. Although being situated on a steep slope offers wide vistas of the urban Spanish landscape, it poses problems for the architects in terms of positioning.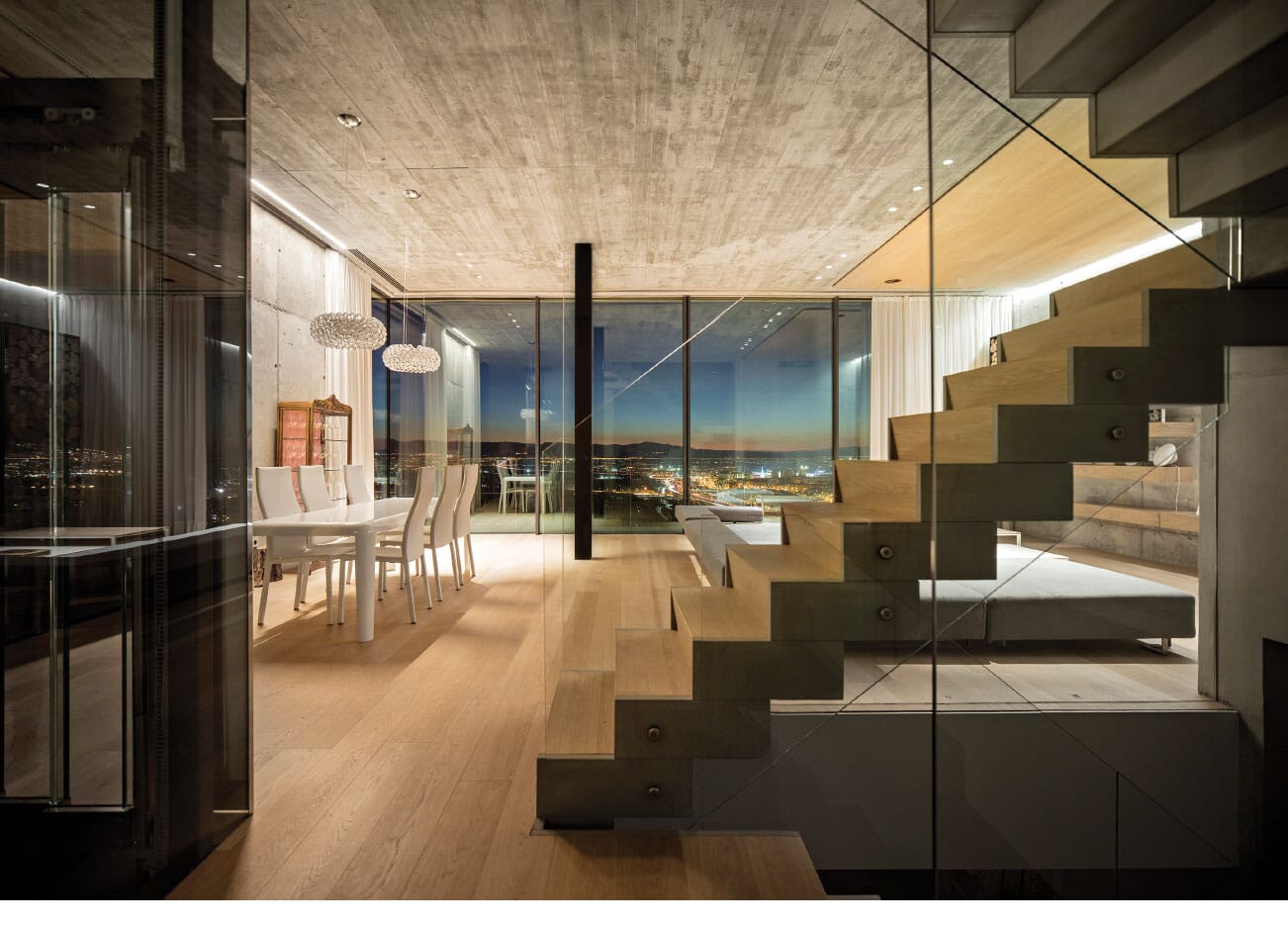 Ariasrecalde Taller De Arquitectura breezed by this hindrance by incorporating the gradient of the slope into the design of the home. Each volume of the property adapts to the slope, forming terraces at each level. The positioning of the different volumes is planned to optimise the views and the natural light that floods through the floor to ceiling windows.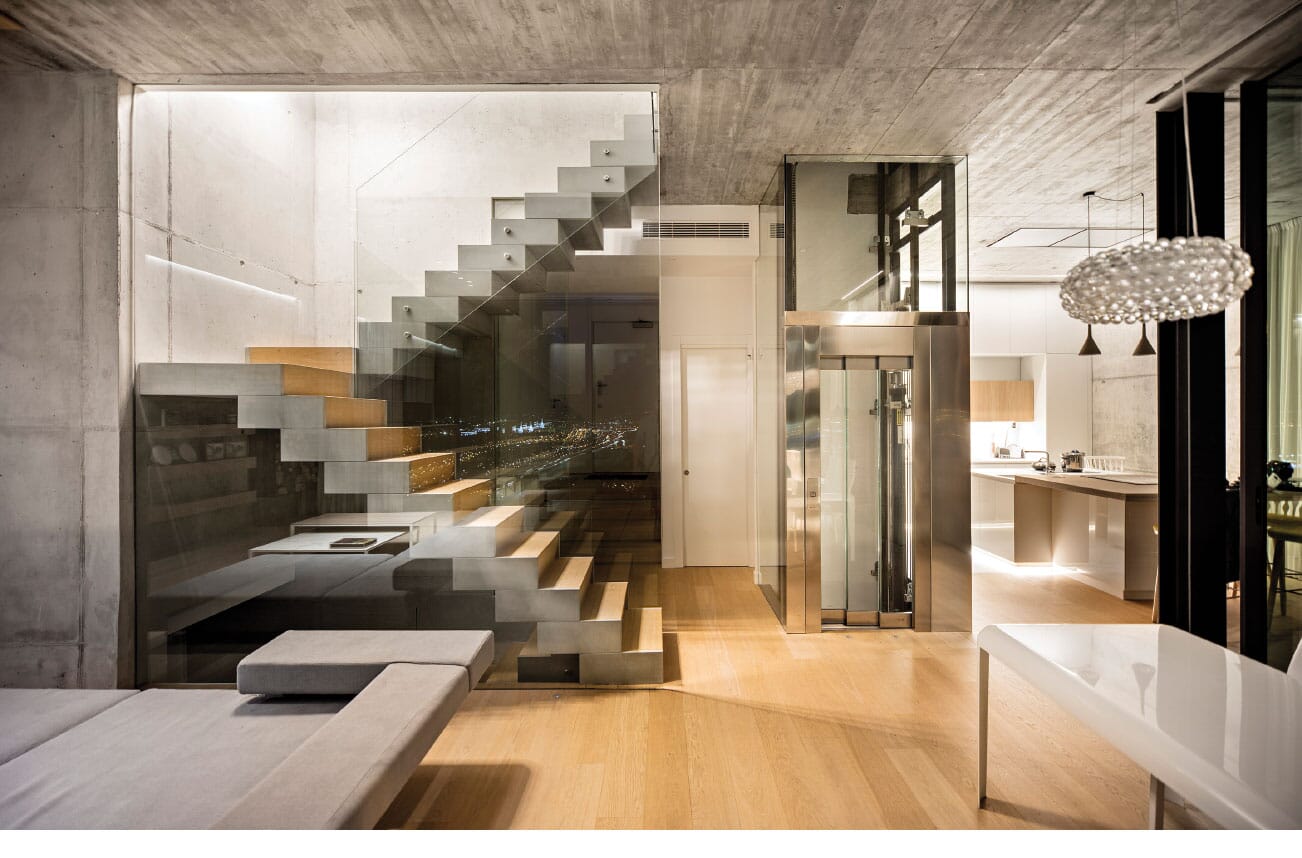 Internally and externally, the house is modern and open. Exposed raw concrete connects the interior and exterior design, while the interior is home to minimalist furniture and natural colours that contrast with the raw concrete.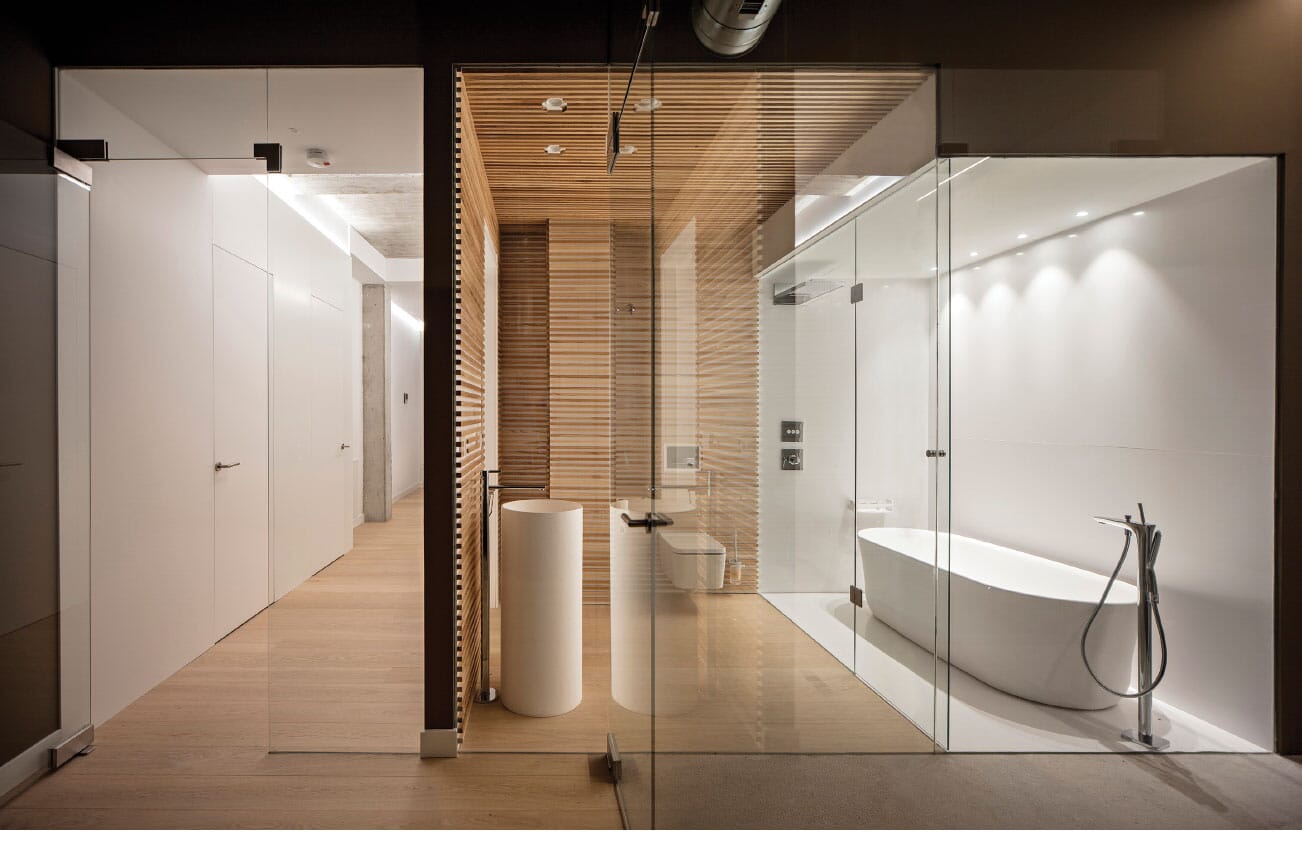 This house on a hill will have you feeling like a king overlooking a kingdom.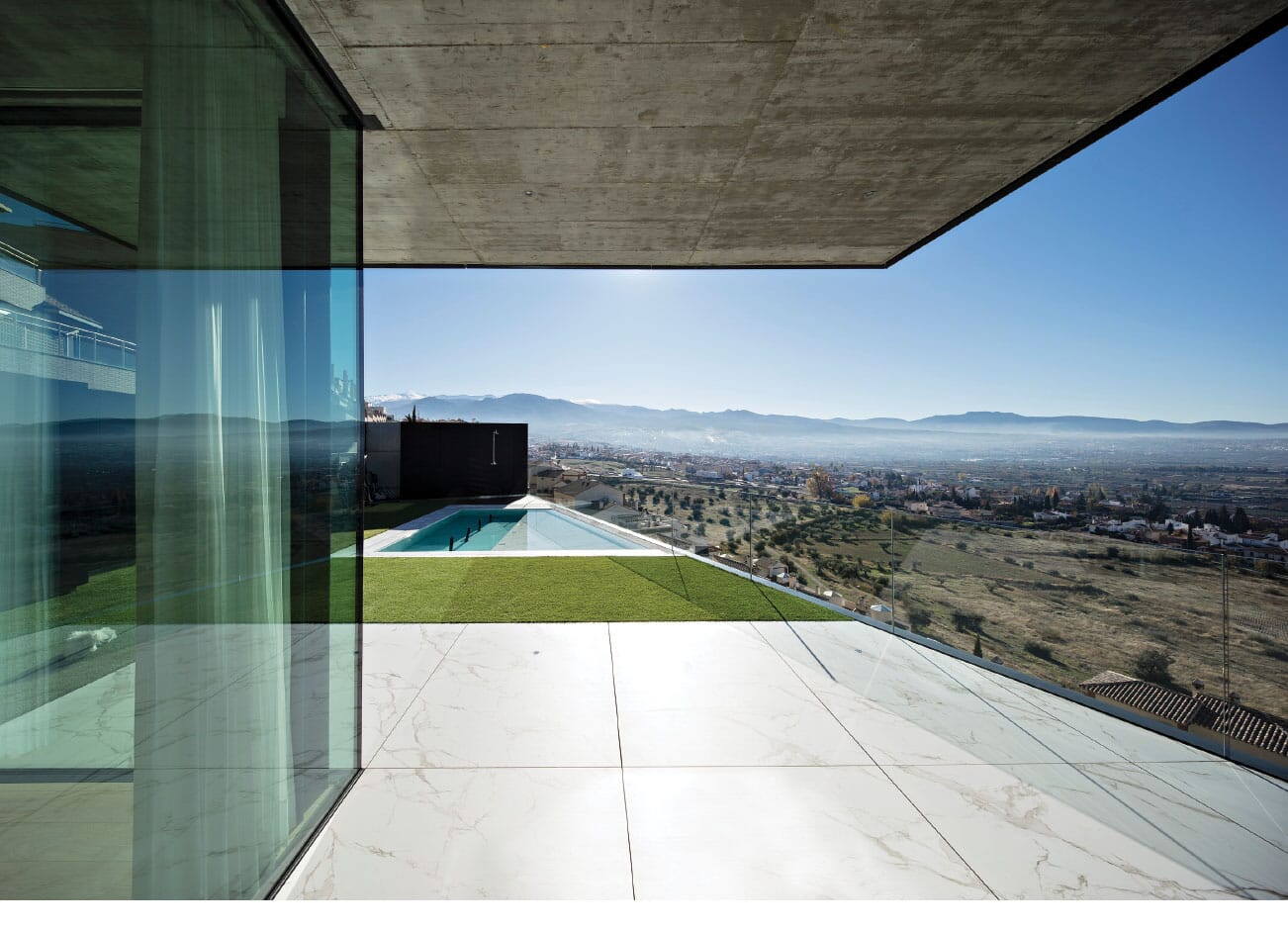 Photography by Javier Callejas Sevilla.