Getting your Pairs in Paris sizing correct is an important part of choosing the perfect pair of sneakers. But in order to find the perfect size you need to find the perfect style, so first, allow us to introduce you to the laidback sneaker luxury that is Pairs in Paris.
Despite their relatively tender age, Pairs in Paris is revered for being one of the finest producers of modern, minimal sneakers. Inspired by the Parisian flair of 'natural everyday beauty,' Pairs in Paris make a range of unisex sneakers that share the best of traditional craftsmanship and urban design. Every pair of Pairs in Paris sneakers are designed in Paris and manufactured in Portugal and they all embody the casual elegance that is held so dear to the Parisians. So when buying a pair, you can expect a luxury sneaker with a clean, minimal design, exquisite patina leather uppers, coated cotton laces, premium rubber soles and delicate, precise details.
Pairs in Paris take great care in crafting the perfect sneaker, so you should take equally good care when it comes to finding the most comfortable pair for you. Therefore, it is imperative that you know that Pairs in Paris sneakers FIT TRUE TO SIZE.
Buying your pair of Pairs in Paris sneakers at OPUMO is made even easier, as the sizing conversions are listed beneath each Pairs in Paris sneaker under the 'Size Guide' drop-down menu. There, you will see that we use standard UK sizes along with a conversion chart that displays US, EU, Japanese and even the CM measurement of each sneaker.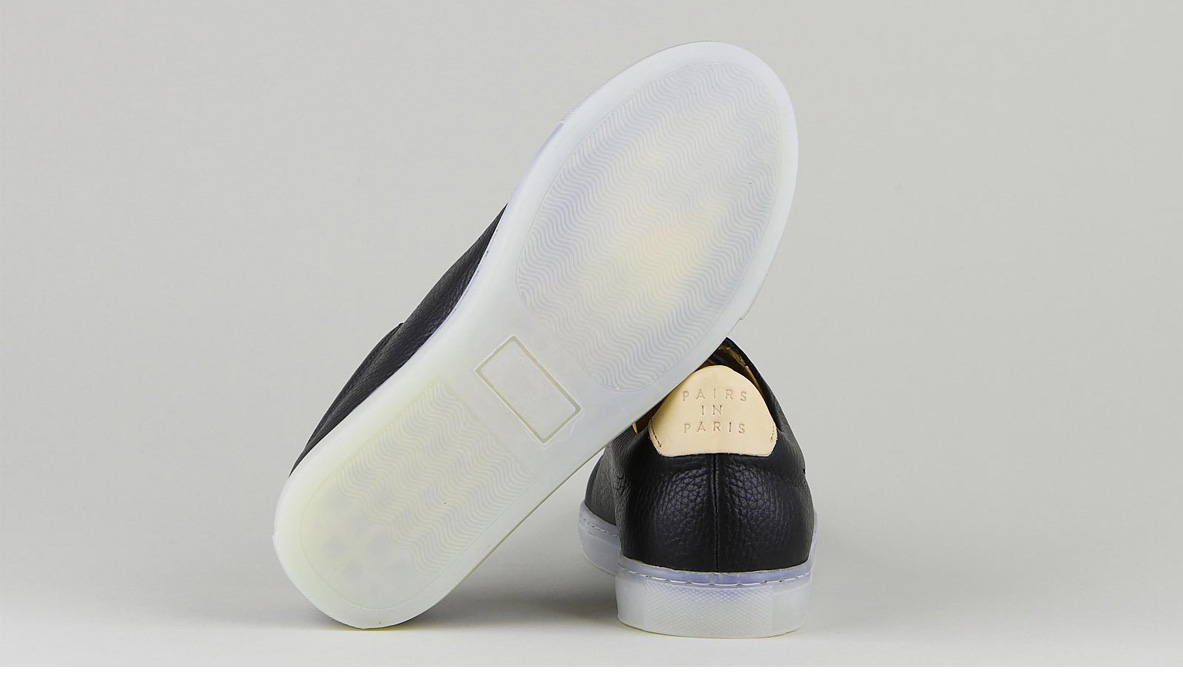 There are also no half sizes in the Pairs in Paris collection so we advise going half a size up if you usually wear a half size. For instance, if you usually wear a UK 9.5, buy a UK 10.
Safe in the knowledge that Pairs in Paris fit true to size, you can shop the latest Pairs in Paris collection online at OPUMO.
 Key points to consider:
Pairs in Paris fit true to size.
Pairs in Paris are only available in full sizes. If you normally wear a half size, buy a pair half a size larger.
Shop the latest Pairs in Paris collection at OPUMO.
Be sure to check out our ultimate guide to men's trainers.