Like most industrial buildings, this converted warehouse is blessed with high-ceilings, exposed London Stock brick and an abundance of natural light. However, the Kitchen Studio of Paper Mill Studios, is no ordinary conversion. The creative workspace in the heart of Islington, London, blends the historic interior with touches of contemporary design to form an inventive and versatile space.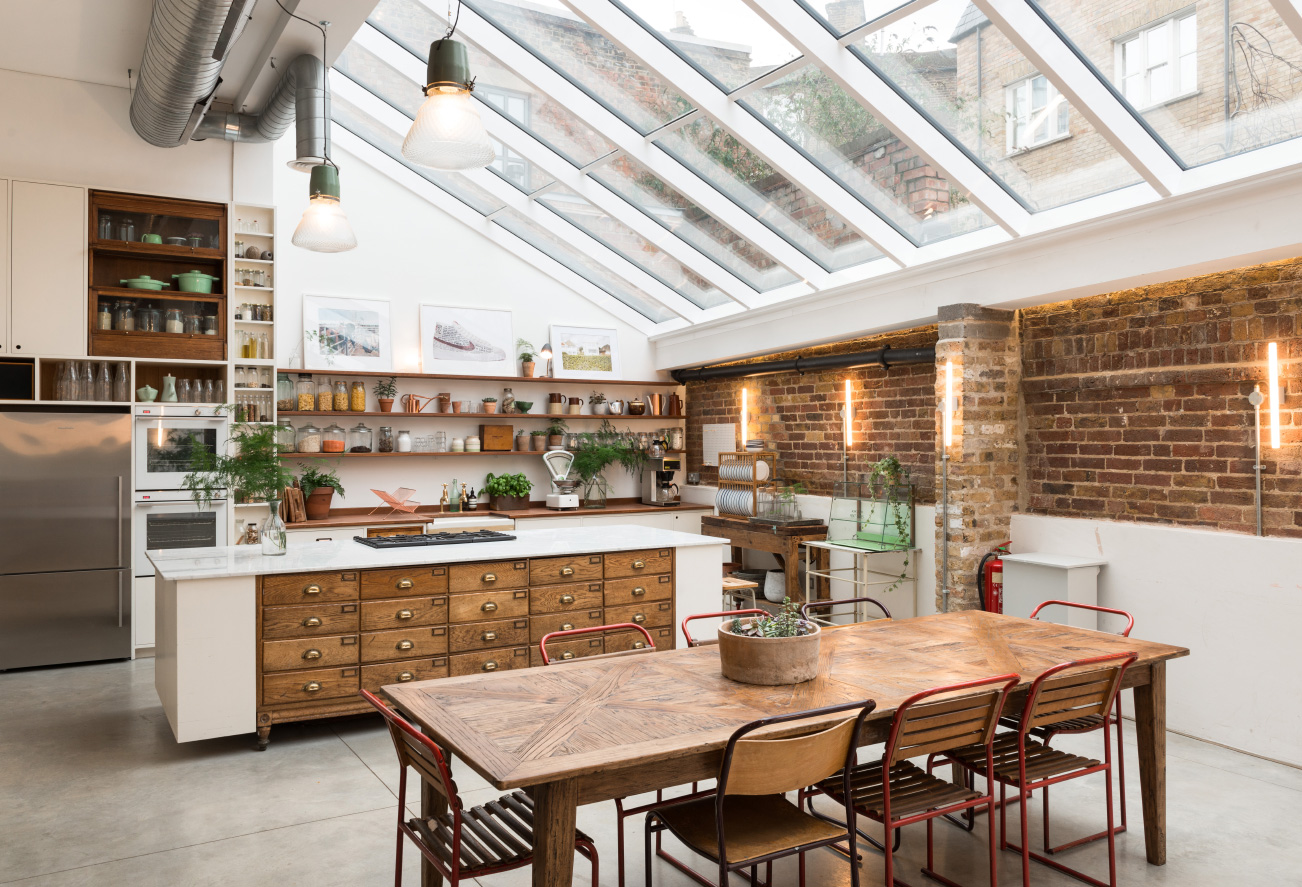 Set in a traditional Victorian building, Sam and Sarah Robinson, the founders of Paper Mill Studios collaborated with Gresford Architects to deliver this pioneering space back in 2015. Containing a photography and film studio, location studio, event space and creative workshop, the Paper Mill Studios space offers an extraordinary artistic home for a multitude of different disciplines.
The interior is complete with a glazed roof at the rear of the courtyard alongside period features like Bakelite light switches, brass fittings, exposed pipework, traditional timber beams, floor joists and exposed London Stock brick work. Whilst the inclusion of secret doors, amongst an array of other intricate design touches, turns an ordinary workspace into an enchanting adventure.
The juxtaposition between period and modern features create a wonderfully light workspace, complemented through the use of different industrial-inspired light fixtures that set a different mood for each room. Yet the most impressive aspect of the entire property is the expansive kitchen at the rear of the studio. Crafted by Crispin and Gemma Furniture Design, the kitchen perfectly displays the whole aura of the property; presenting the ideal balance of rugged industrial features and clean, simplistic decoration.