A brand being proudly British is no new thing. But when it comes to Paulin watches being British isn't just a by-product of what they do, it is pretty much everything they do. Designed and produced in Glasgow, Paulin aim to revive the UK's once thriving watch industry by producing well-thought-out and incredibly well-made watches. It's a simple mission statement that has spawned a collection of the most authentic and easy-to-wear watches to emerge from the British Isles for a long time. Find out why by reading the full Paulin Watches review below.
The brainchild of three sisters, Paulin began in late 2014, after taking inspiration from their great grandfather – George Henry Paulin – a distinguished sculptor who worked throughout both world wars across London and Glasgow. Paulin uses its heritage to draw on something altogether much bigger. Paulin sources the finest materials and components from all over the world with a focus on supporting British manufacturers and using environmentally sustainable practices. Which basically means Paulin produce some of the finest affordable luxury watches out there.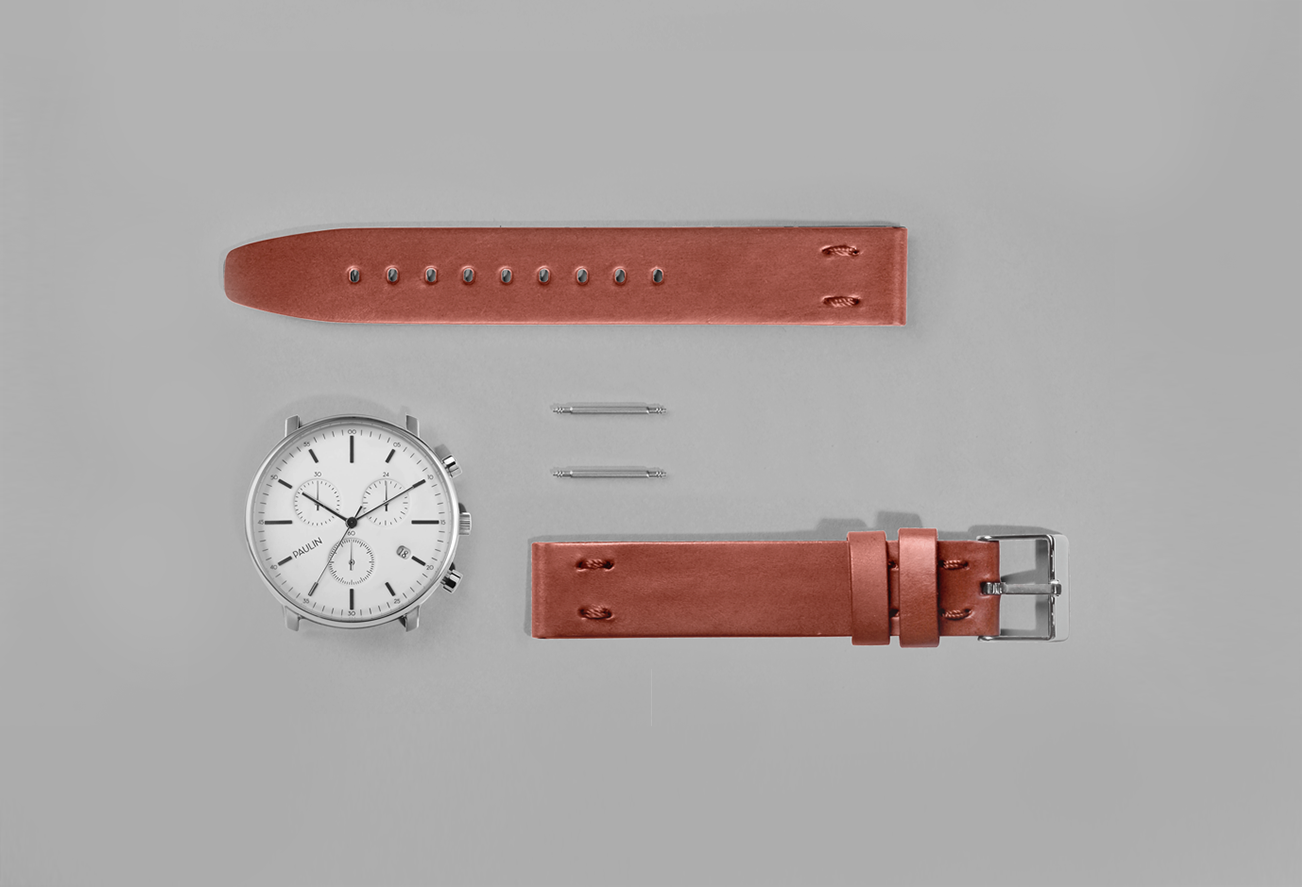 Paulin Commuter Numerical A Watch
When it comes to the Paulin Commuter Watch, the headlines write themselves. It's a wonderfully understated everyday watch with a clean, industrial-inspired dial that features a reliable automatic Japanese movement and is priced at an incredibly competitive level – with each timepiece coming in with a £180 price tag.
Using the same design cues as the Paulin Chronograph, the Commuter Watch has a mix of clean, industrial elements and a certain Bauhaus charm, that creates a discreet, well-proportioned watch. The case, with its 37mm diameter and 10mm height, is relatively slim and feels well-proportioned when on the wrist to offer a casual, slightly retro-inspired unisex watch. A pair of thin and straight lugs sit on each side of the case and they refine the drum-barrel case to add a bit of a sportier feel to the silhouette.
Moving on to the dial, the same dedicated approach to design is evident as soon as you pull the Paulin Commuter Watch from its delicately designed box. As you would expect, the Commuter dial is pleasantly detailed and highly original. The dial adopts a dual style, with a straight brushed outer ring and a more concentrated pattern on the inside. The detail also stretches into the sub dial at the six marker that sits above the proudly etched 'Glasgow' logo underneath the 6 marker.
The Paulin Commuter Watch also has the option to be matched to a variety of handmade straps that are sourced from all over the world, including English bridle leather, genuine shell cordovan from Italy, German suede and beautifully textured German stingray.
In terms of technical specifications, here's all you need to know when it comes to the Paulin Commuter Watch:
Japanese Miyota Movement
Flat Sapphire Coated Glass
5ATM Water Resistance
White Dial Colour
316L Stainless Steel Case
37mm Case Diameter
8mm Case Thickness
18mm Strap Width
24 Months Warranty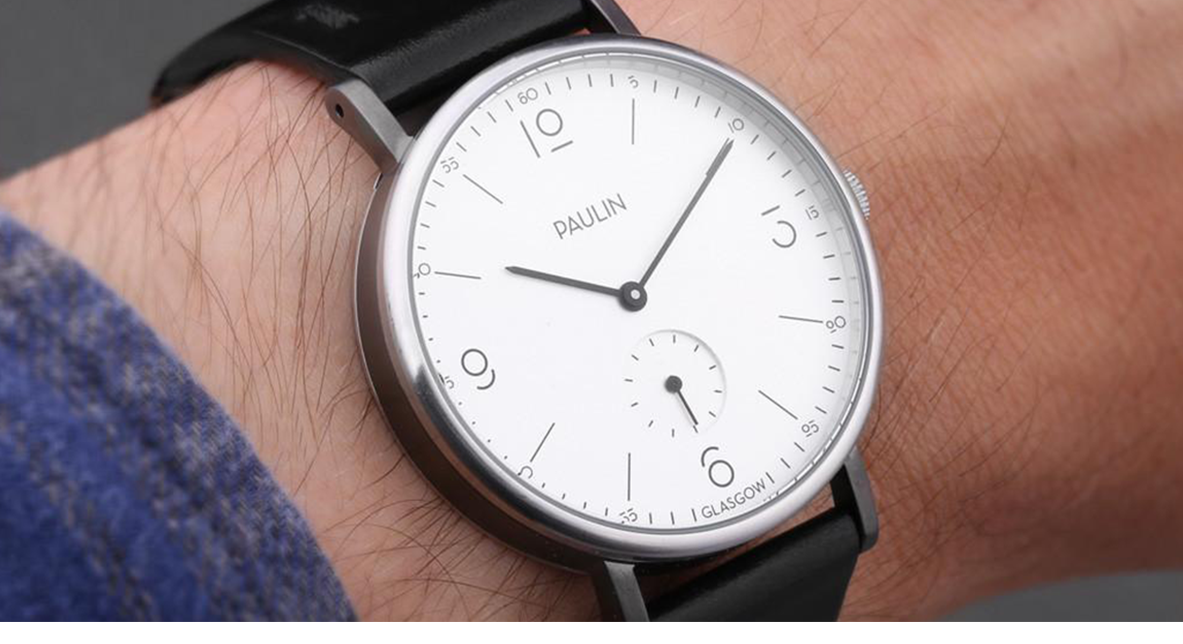 Overall, the simple, fuss-free approach to modern design ensures that Paulin produce aesthetically beautiful, incredibly comfortable watches that are reliable, trustworthy and incredibly efficient. Perfect as a present or worn as an understated, everyday watch.
Now you've been fully acquainted with the full Paulin Watches review, you can shop the full Paulin watch collection at OPUMO.