Your clothing means more to you when it has a story. Whether that's a story that you gave to it – that fateful night where your favourite plain white T-shirt proved its mettle, perhaps – or simply that you know a little about how and why a piece got from a sketchbook to your well-curated wardrobe. At OPUMO, we're always on the lookout for minimal menswear brands with a story to tell, but what's that worth if none of our readers know that story? That's why we love to roll out an introduction to brands, so settle in and get acquainted with Percival menswear.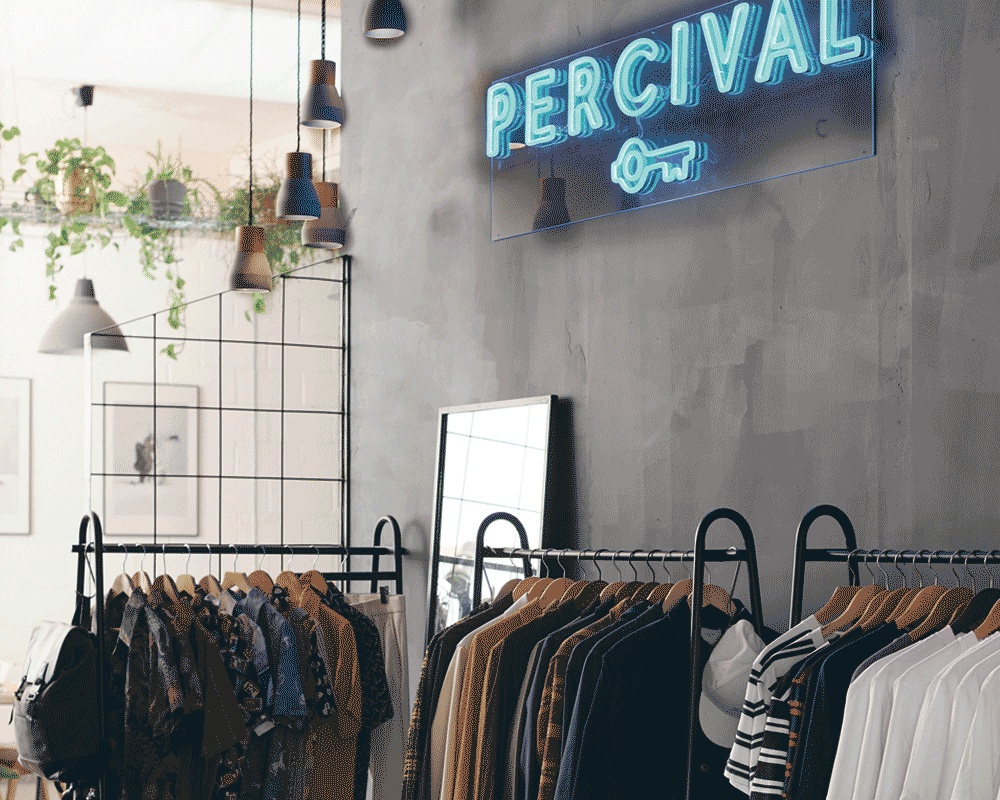 The story
Percival was founded in 2010 by Chris Gove and is known for combining a quintessentially British sense of understated men's style with rare, internationally sourced fabrics. The label prides itself on producing classic wardrobe staples that can still bring something different to the modern wardrobe. Each season, Percival returns with a fresh range of classics reinvigorated by exciting materials, textures and colours.
Percival's mission
Percival operates around one main mission statement: to subvert the classics. Each collection is built on a foundation of premium menswear classics like drill chore jackets and high-quality Oxford shirts. These styles are crafted from premium-quality materials and usually feature a slight design twist: classic polo shirt designs are updated with 1/4 zip fastenings while loud fabrics offer a new take on men's overshirts. Every piece of Percival clothing is an experiment in how far the everyday wardrobe can be pushed with subtle innovation.
Inspirations
The search for a new classic is a driving inspiration for Percival. With that as the final goal, each step in the production process becomes part of the overall inspiration. Texture and colour are two obvious inspirations for Chris and form the basis of each contemporary menswear design, from premium knitwear to luxury men's sweats. The first decision in the production process is which material to use. Sourcing international materials, Chris lays a solid foundation for every wardrobe staple which is then produced locally by skilled hands, ensuring lasting and considered design every time.
---
---
Top picks
One of the collection's more traditional pieces,
Percival's Olive Green Outershirt
is cut from a hard-wearing olive green cotton twill. This material is brushed for a soft finish but is made for heavy-duty wear. Featuring double top stitched patch pockets and branded laser-cut horn buttons in the way of details, this is ideal for adding understated style to your everyday outfits.
Shop Percival at OPUMO.
Find out more about how Percival subverts the classics.
---
---