Designed by Jaime Copado and Francisco Sarabia, Cajititlán Terrace is a stunning single-level family home located in front of the Cajititlán lagoon and the iconic Sierra San Juan Cosala mountain range in Cajititlán, Jal., Mexico.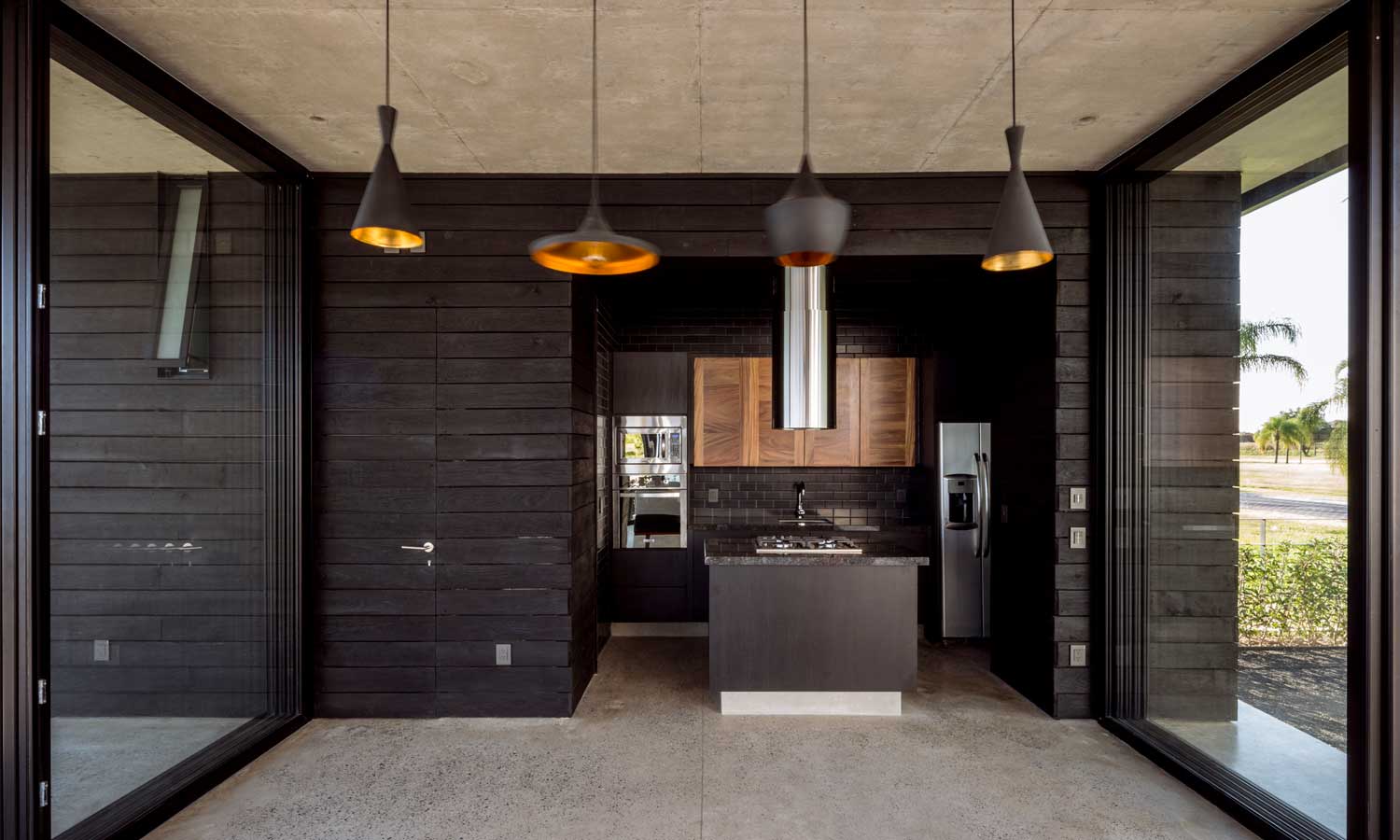 The single family dwelling was created for a young couple and the goal was to create a diaphanous space; a home that turns you into a spectator of the calm of the sunrise, the constant reflections of the lagoon during the day and the spectacular sunsets of clouds and light over the mountains.
The project was planned to respond to this ambient setting in the clearest and simplest possible way, with only two slabs and two volumes used to create the space. The first volume, made entirely from stone, contains the mechanical room and cellar and surrounds the inner courtyard. The second volume formed of concrete floats above the ground and is finished with glazing on one side that opens up to views of the landscape and the changing light of the day.
Images courtesy of Cesar Bejar