Felipe Hess is not only one of our favourite architects but he is also one of the most exciting young architects emerging from South America, best known for breathing new life into pre-existing apartments by entwining contemporary features with vintage details and a minimalist backdrop. For the beautifully pastel Pinheiros House, Hess turned the original division – three floors of living, bedroom and dining rooms – into a fluid and communicable open space.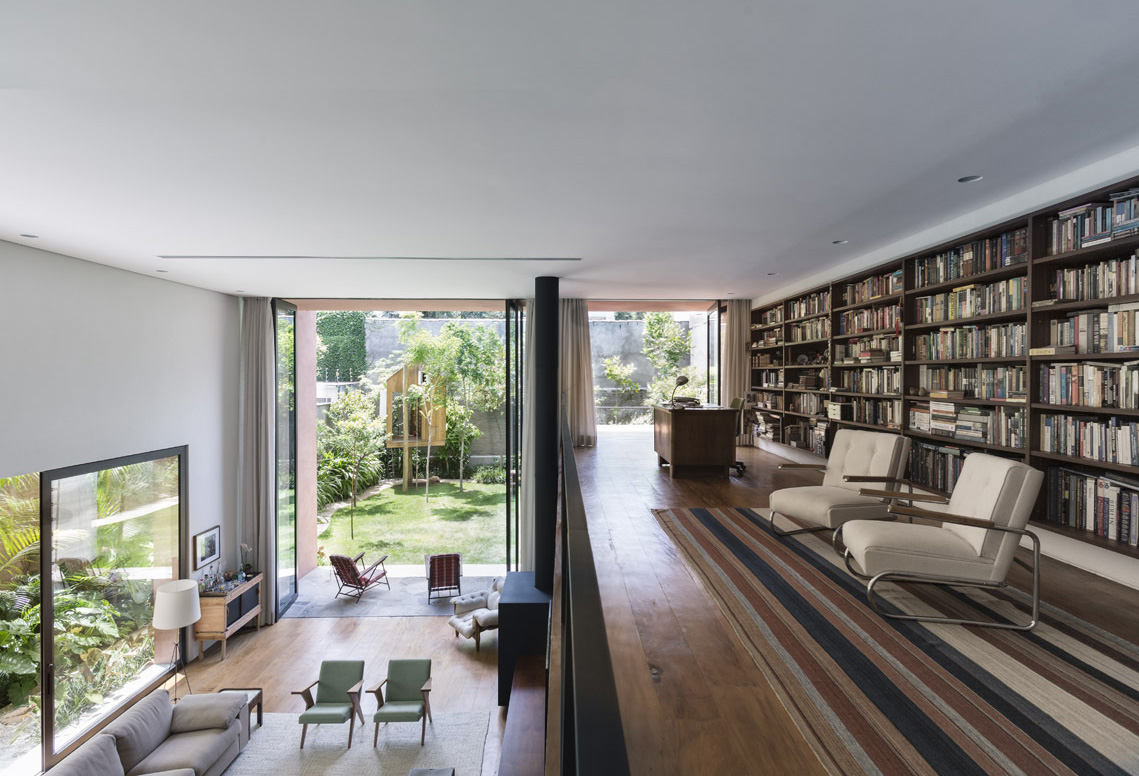 Located in the Pinheiros neighbourhood of Sao Paulo, the house is composed of three individual blocks across three different floors. The main block is where the living room and dining room are located and the double height-ceilings and concrete walls open up to the library on the second floor. There, a unique bookcase permeates from the library extension, and it acts as a focal point to the entire interior. The upper library is crossed by the service block, a concrete box which is highlighted on the external façade, composing of a balcony to the kitchen, which also works as an eating area.
The unique integration of the house is marked by the relation of the spaces with each and other and by the windows, double-height ceiling and sea ladder, but also in relation to the luscious green garden, the big glass doors and the expansive living area that merges modern materiality with serene nature.