Year: 1993 | Price: £189,995 | Engine: Flat 6
You may be looking at this example thinking to yourself: "That's definitely a 911…" and you'd be correct. Porsche 964 is the company's internal name for a Porsche 911 manufactured and sold between 1989 and 1994. These iterations featured significant styling revisions to previous 911 models.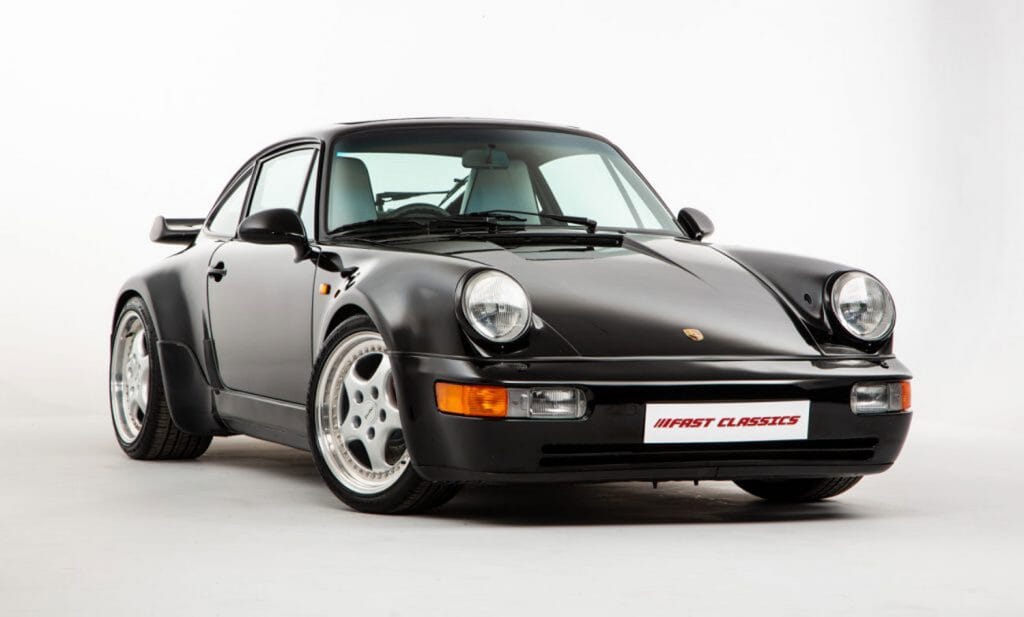 Porsche introduced the 964 Turbo in 1990 but didn't have time to develop a turbocharged version of the 3.6-litre M64 engine. Instead, the marque reused the 3.3-litre engine from the previous turbocharged 930. This recycled engine saw minor revisions but stood as a disappointment to Porsche fans. Three years later, however, the Porsche 964 Turbo 3.6 hit showrooms. The turbocharged version of the 3.6-litre M64 engine produced 360bhp.
---
---
Fewer than 1,500 Porsche 964 3.6 Turbo examples were manufactured, making it one of the rarest Porsches produced since the legendary 959. This example presents in perfect condition. Shimmering black paintwork lends the machine a sleek overall aesthetic while the interior boasts a contrasting light grey leather scheme.
The precious engine of the Porsche 964 3.6 Turbo has had no expense spared on it. This example comes with a history so thorough that it's onto its second service book which details that 6,000 miles ago the engine was fully rebuilt at a cost of nearly £21,000.
This motoring rarity is up for sale and – having been looked after for its whole life – is in prime position to bring many more years of heart-racing joy to a new owner.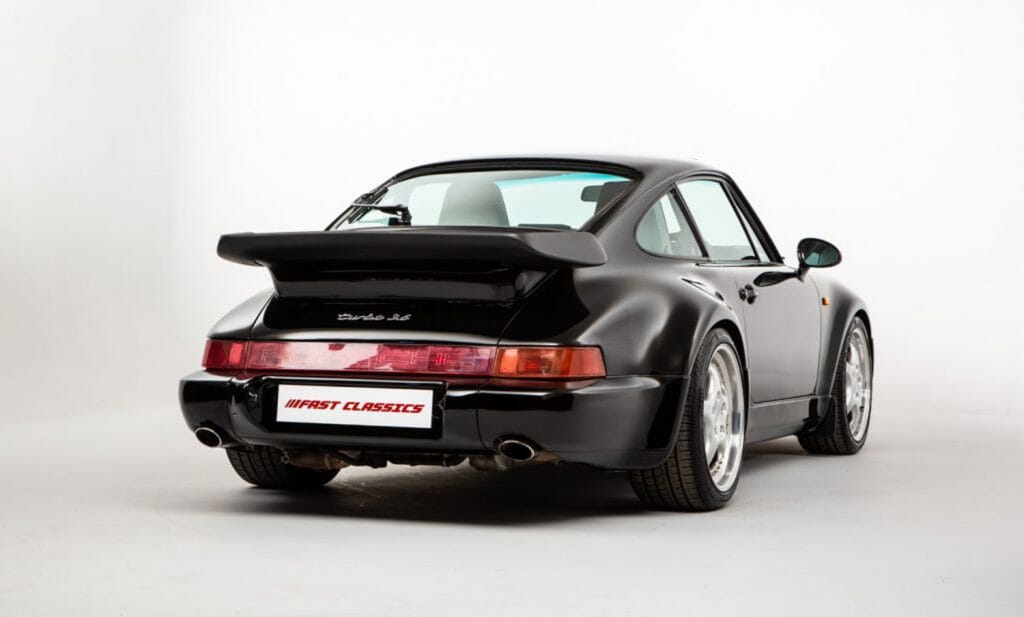 For more information, visit Fast Classics.
Take a look at a Porsche 911 that's been built for any terrain.
---
---