It doesn't get much meaner than this 1991 Mercedes-Benz 560 SEL 6.0 AMG Sedan. Exhibiting the boxy anatomy that those of us who saw in the 90s fell in love with, but maintaining a sleek modern feel thanks to its chromeless, blackout paint job.
Take a look under the bonnet and brace yourself, you'll be confronted by a top-of-the-line 6.0 litre "Hammer" V8 which puts out 375 BHP meaning that this S-Class can hit a scary 190 MPH.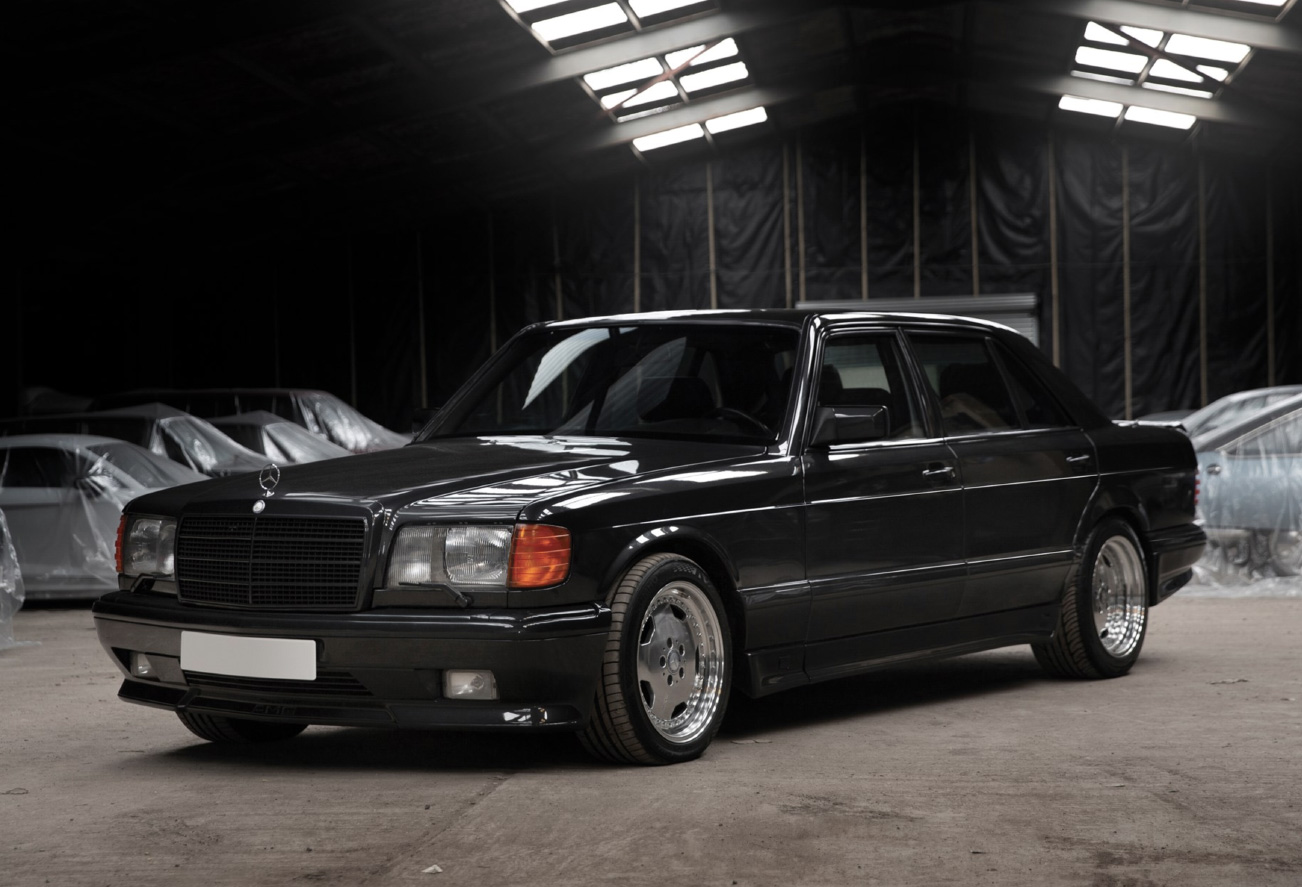 Even better is the classic Mercedes styling with AMG touches like a widebody kit, AMG Aero wheels, and chromeless, blacked-out bodywork. With just over 67,000 miles on the odometer, this AMG is still fresh with a lot of life left and performance that is nothing to ignore even by today's standards. Inside you'll even find a classic black leather interior, plush enough to match the black exterior, alongside a subtle tortoise shell wooden finish.
This menacing blue-black metallic 1991 Mercedes-AMG sedan is the latest lot to be added to the RM Sotheby's Youngtimer and it could be the pick of the lot. You can be the lucky new owner of the mean AMG classic, sitting atop the spinning AMG Aero wheels, bid now or regret it forever.