Everyone wants a great smile. At dental care innovators Quip, they have designs on your teeth, to make that grin all the more dazzling. The key: a back to electric basics approach - and what Quip like to call their "simple and sleek" concept. Result is a range of products aiming to enhance smiles, and that will look great in your simple and sleek bathroom too.
Quip is the brainchild of co-founders Simon Enever and Bill May, with a launch at first in the demanding US market, where great teeth are nothing less than a human right. The name Quip - and the pair say they're asked about this all the time - is because, as Enever puts it, their products are "part of how you equip yourself for the day and a piece of the daily equipment that keeps you fresh and healthy everywhere you go".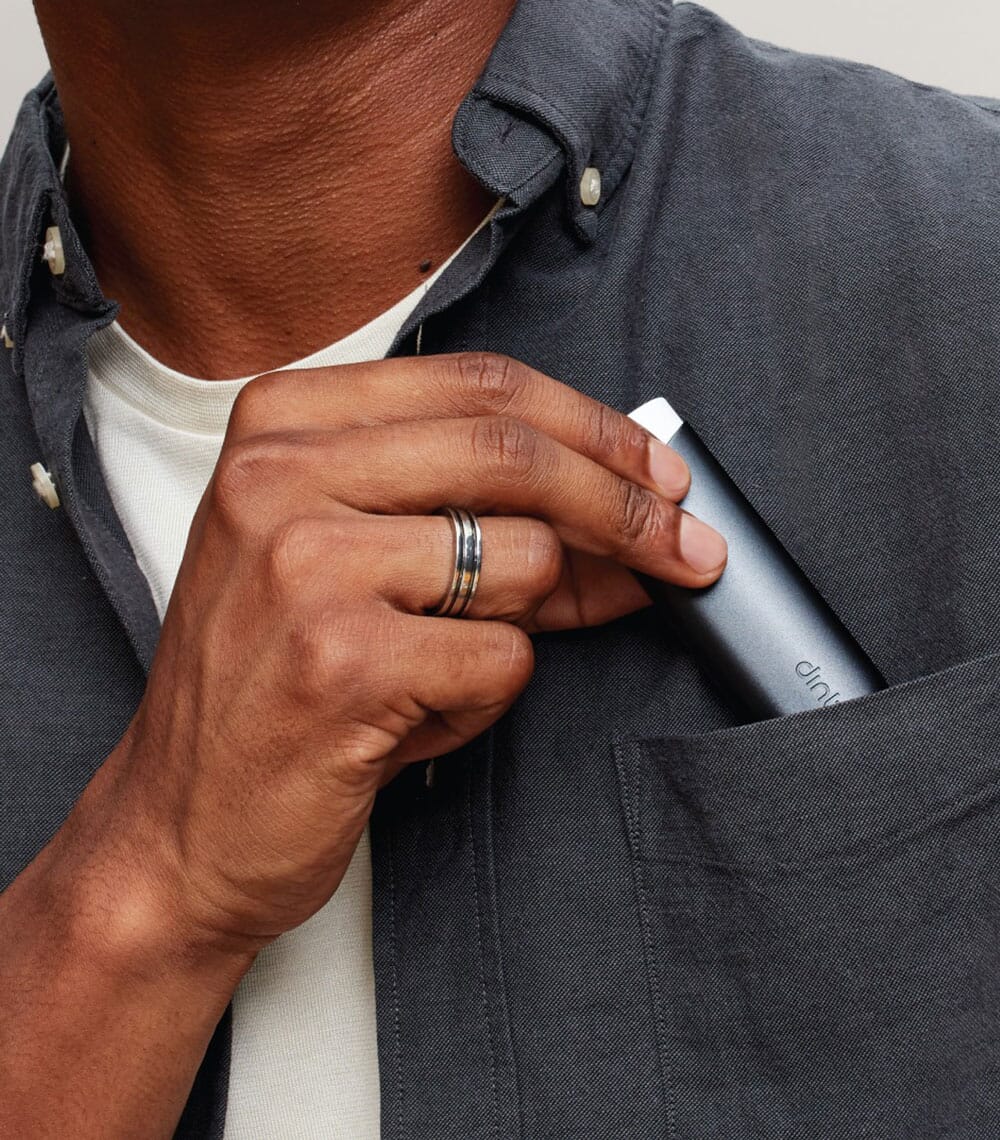 He adds: "The thing that made us love the word [Quip] was its true meaning: 'a witty remark'. If we were to make an impact in this old, duopolistic industry, we needed to make a real statement, and we felt that dentistry was in need of a bit of wit and humor."
---
---
A design-led technological approach feeds into how each of their electric toothbrushes - powered by either batteries or, for their latest pieces, rechargeable with a charge lasting up to three months - look and how they operate. Gone are the increasingly baffling add-ons such as bluetooth connectivity and even different speeds. "My dentist," says co-founder Enever, "advised to 'buy the cheapest vibrating brush with a two-minute timer', explaining that any vibration or rotation wouldn't make much difference to cleaning efficacy." The idea that was to become Quip was born.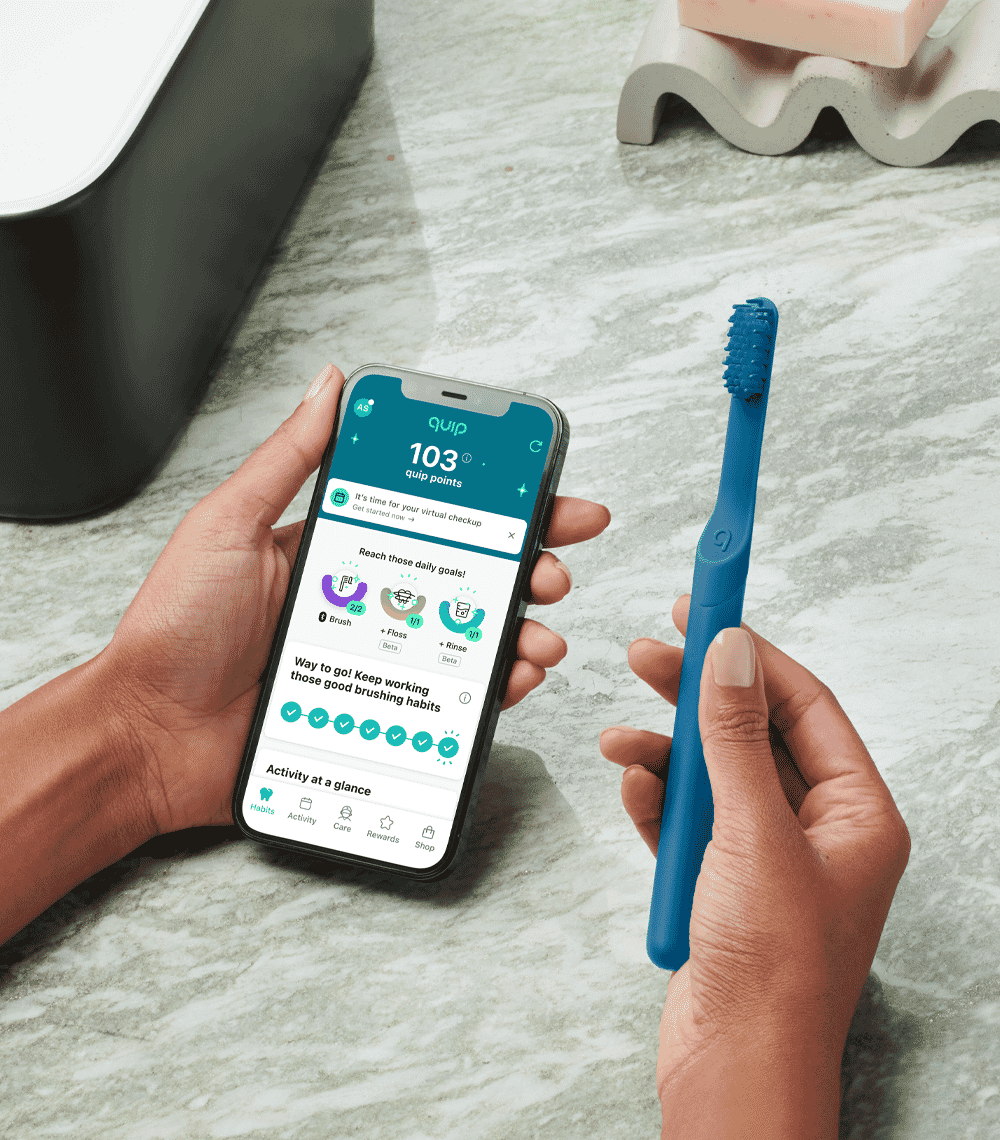 Each Quip electric brush has that two-minute timer, allowing you to concentrate on each quadrant of your mouth for 30 seconds. Designs are kept deliberately slim and - yes - sleek, with a variety of colourways available to key in to your bathroom style. Quip's subscription model allows for delivery of fresh brush heads every three months, making sure that you're not wasting your time when brushing with tired bristles.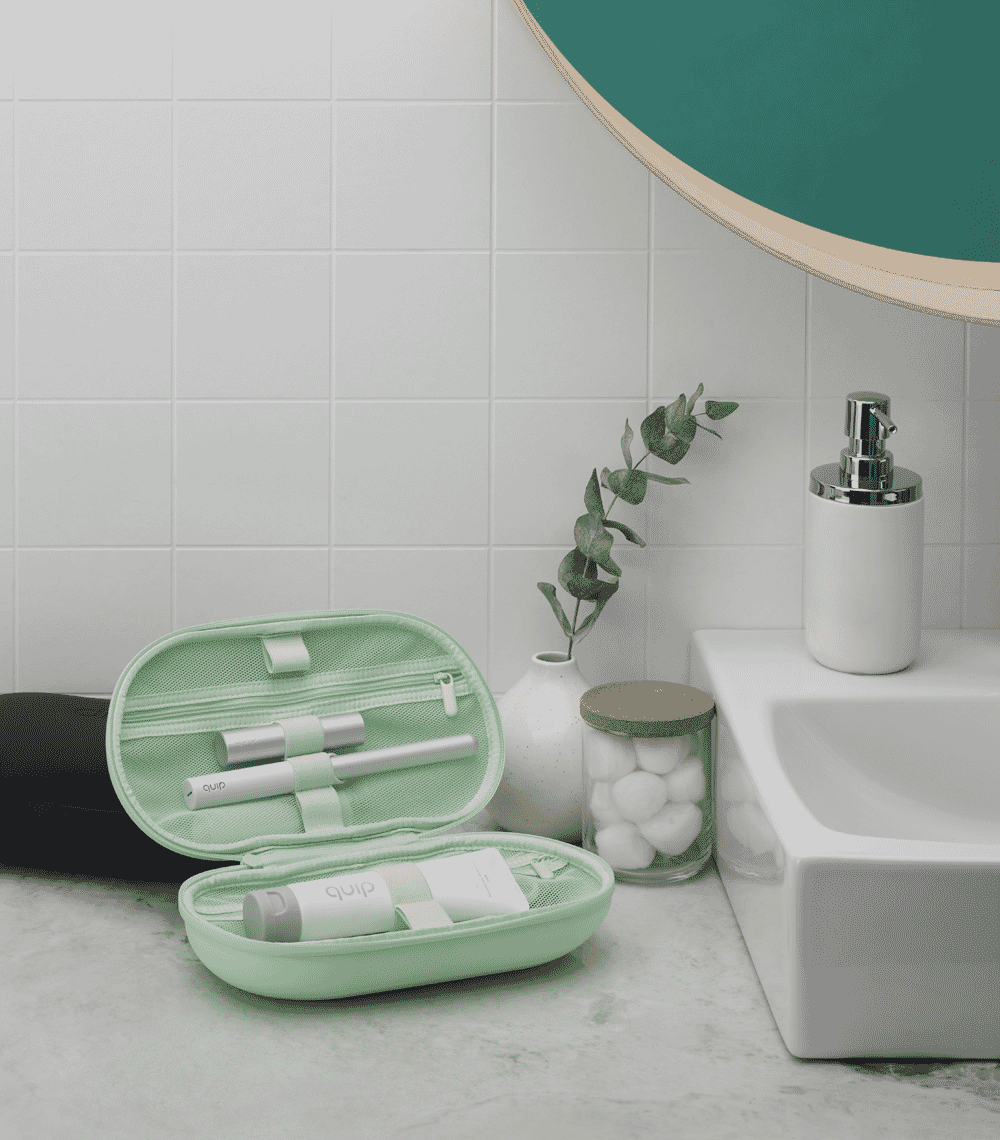 Last word to Quip themselves: "We made it our mission to create honest, accessible, and simple oral care products that helped focus on the habits that really matter." We couldn't put it better ourselves - and we're ready for our close-up now.
Check out our pick of the best shampoos for men.
---
---