The Royal Institute of British Architects (RIBA) has just announced the inaugural shortlist for 2015 Stephen Lawrence Prize, which awards the best projects with a construction budget of less than £1 million. Explore the entire shortlist below and let us know who has your vote.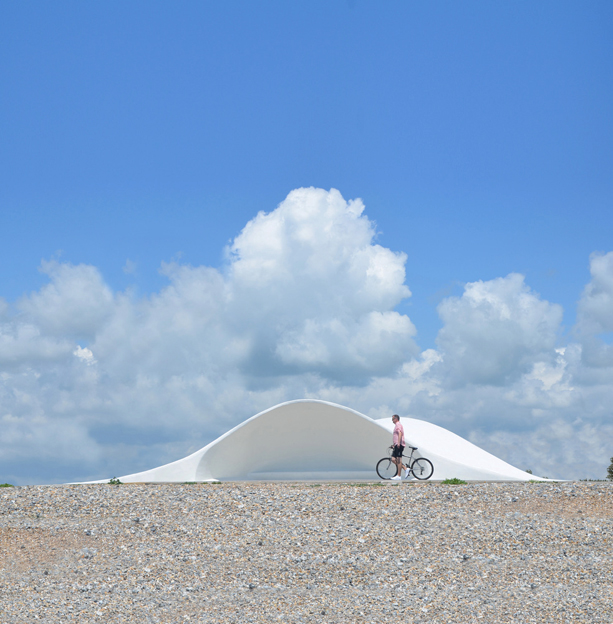 Acoustic Shells; West Sussex, by Flanagan Lawrence
A clear visual landmark on the beach side promenade, a meeting point or a social hub, whatever way you look at the Acoustic Shells project it exudes originality. Created as a community led project, extra care was taken to ensure its accessibility that all of the community would thus benefit from the project. These measures included; simple level access to both stage and shelter from the promenade and the coach drop off, enhanced acoustics for the bandstand and access to the auditoria for disabled access.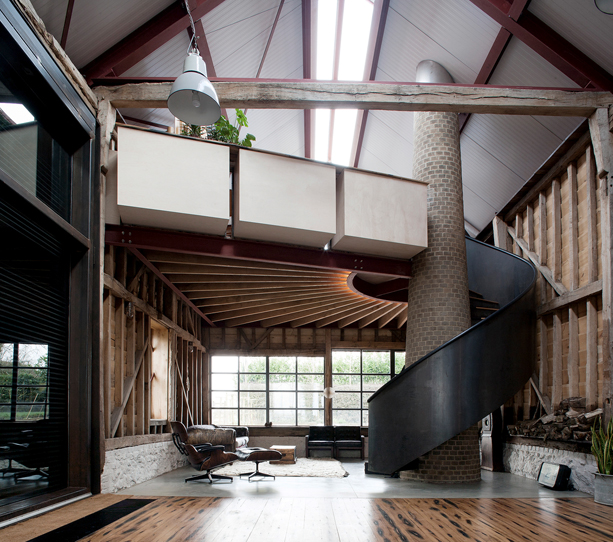 Ancient Party Barn; Kent, by Liddicoat & Goldhill LLP
Residing in an area of spectacular natural beauty, the 18th century threshing barn, dairy and stables are a prominent feature from the North Downs Way. To uphold the barn's imposing presence, it was entirely renovated with industrial-scale kinetic mechanisms which create openings that address key views in to the outstanding countryside.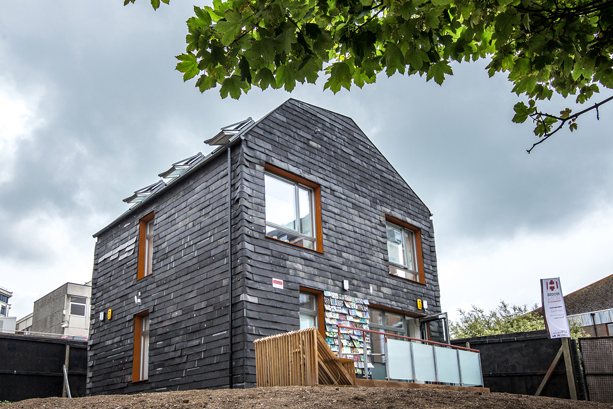 Brighton Waste House; East Sussex, by BBM Sustainable Design
Appearances are deceiving. From a distance this looks like an ordinary contemporary town house, but in fact beaneath the carpet tiles and wall cladding resides a project with an interesting agenda. The design process and personal stories behind each wall, elegantly combine furniture, light and texture in to a simply fascinating blend of interior design. This project breathes new life in to objects and materials that would be normally discarded.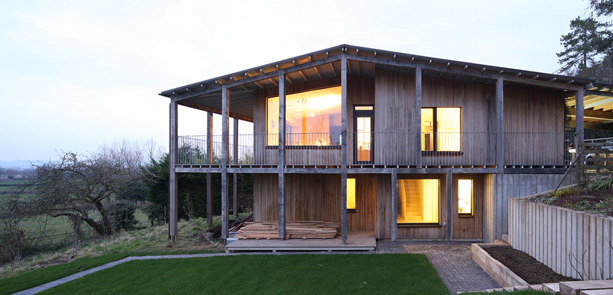 Dundon Passivhaus; Somerset, by Prewett Bizley Architects
Extraordinary yet understated, the Dundon Passivhaus is well worthy of their Stephen Lawrence shortlist nod. Set in a beautiful rural landscape, it is a self-build project that allows you to explore how nature feels. Entering the house you are greeted with a forest of internal timber cladding, while large sliding folding windows ensure every ounce of the stunning view floods in to the internal space.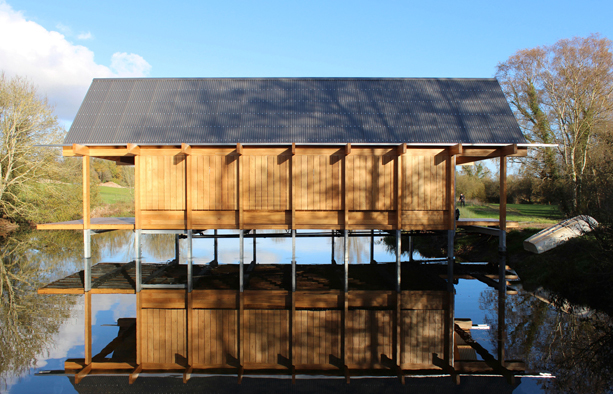 The Fishing Hut; Hampshire by Niall McLaughlin Architects
This timber-framed and clad construction hovers over a lake, acting as an idyllic secluded retreat for fishermen to unwind. This sophisticated primitive hut is eloquently designed around the natural beauty of the lake; allowing the surroundings to take centre stage and the traditional hut to showcase simplicity as the ultimate sophistication.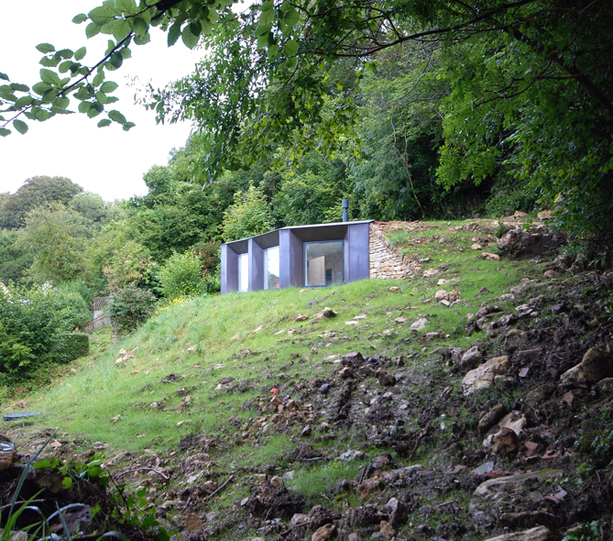 Myrtle Cottage Garden Studio; Wiltshire, by Stonewood Design
Beautifully and impeccably crafted inside and out, this small discreet building serves as a space for work and play. Constructed in to the side of a steep hill, despite its modesty of scale, the studio possess a clear, concise presence that creates a sophisticated, positive aura to the build.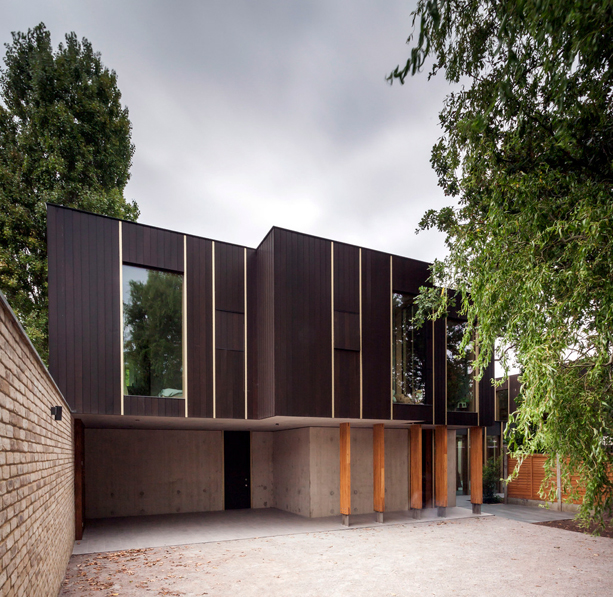 Pear Tree House; London by Edgley Design
The construction of Pear Tree House has been carefully considered and executed. Materials that in other hands could feel opulent are balanced with everyday finishes to achieve an unpretentious interior, alongside a deeply innovative and well-crafted composition of domestic materials.
The winner will be announced on October 15th 2015 at the RIBA in central London. Who's got your vote?