Located in the Hudson River Valley, Upstate New York Weekend Residence was built in 2007. The property was designed by Michael Bell, a Columbia University professor who named the project 'Binocular House'. Bought in 2016, the new owners looked to Drake/Anderson to renovate the interiors.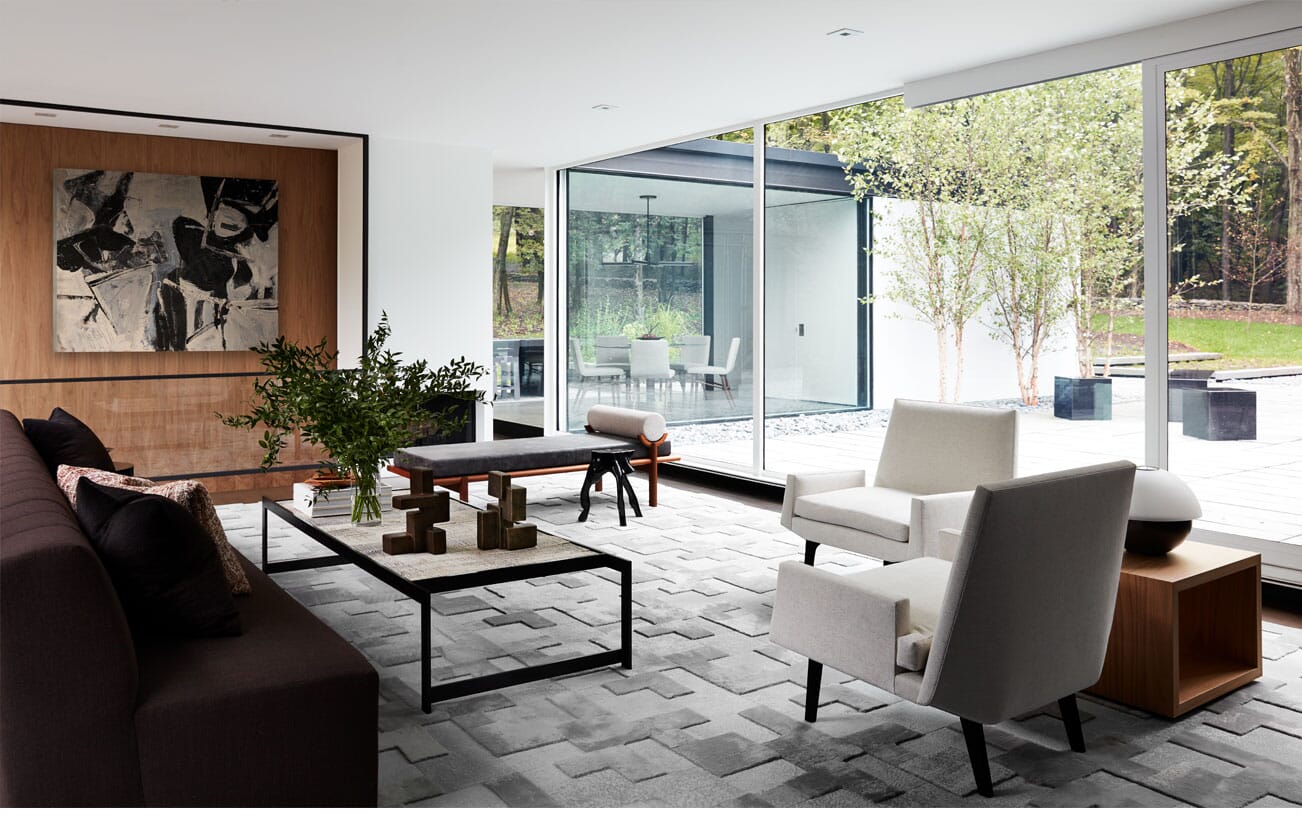 Upstate New York Weekend Residence is surrounded by dense forest which contrasts heavily with the immaculately planned interiors. Seeking to connect the rooms of the house with the natural environment in some way, Drake/Anderson introduced strong textures to their interiors, a route that many interior designers overlook for more obvious techniques, but one that Drake/Anderson focused on and executed to great effect.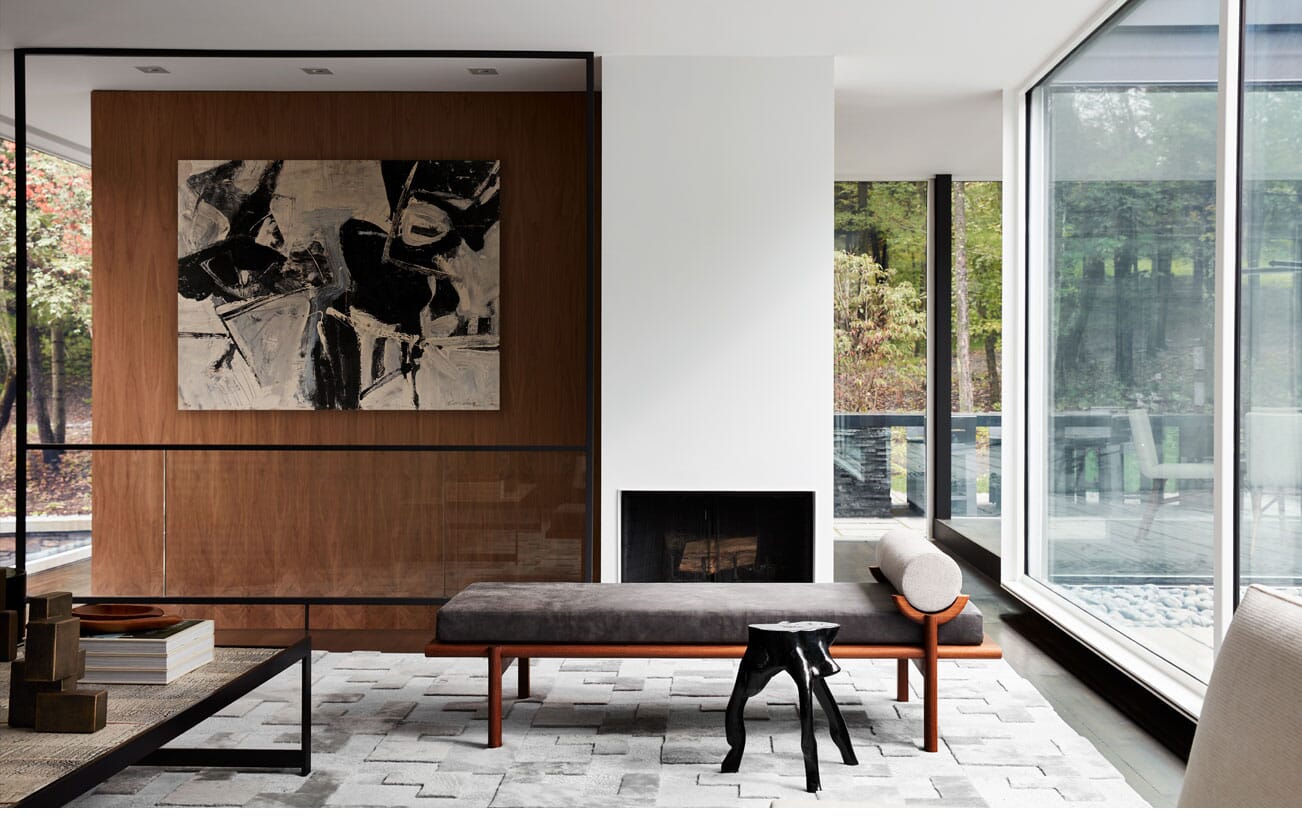 Our favourite room in the house is the living room which is characterised by a grey rug featuring a textured geometric pattern. This rug sets the tone for the rest of the room which is populated by sharp angles and clean, straight lines. Look as far as the Peter Lane coffee table or the cubic sculptures that sit on top of it for repetitions of the room's geometry which is contrasted only by the daybed: crescent-shaped handles hold a tubular pillow in opposition to the regimented lines of the room.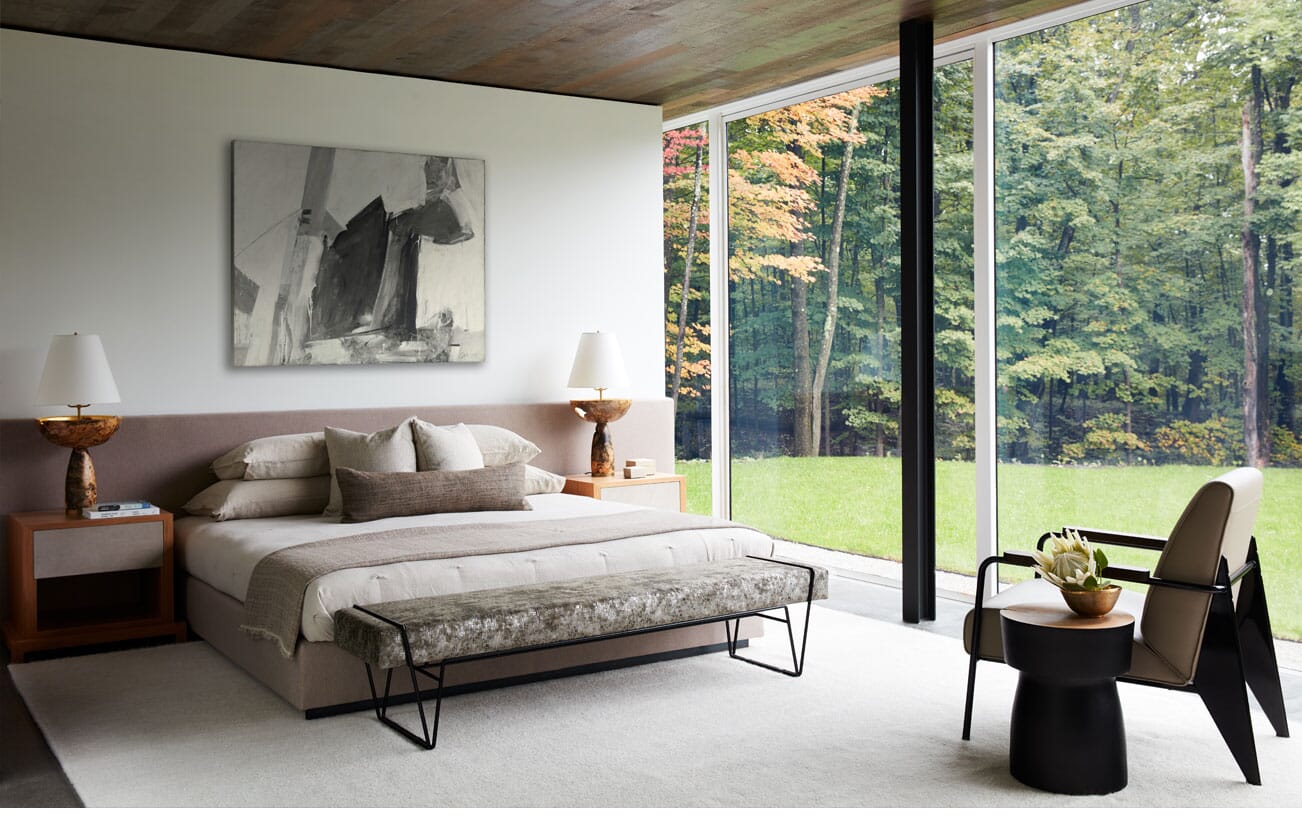 The theme of contrasting rebellious natural shapes against a backdrop of straight lines and right angles continues throughout the property, not least in the property itself which is formed of three straight volumes organised in a U-shape amidst the wild forest.