Looking out over Idaho wetlands, Teton Country House resembles a large bird hide, a place that puts its residents at the heart of a fragile ecosystem. Ro Rockett Design have conceived a retreat with the minimum possible footprint, with the aim of helping not only to preserve but restore the landscape in which it's set.
With weathering, Teton Country House will blend into its surroundings. Stone was used to construct the ground floor. All of the stone, like most materials used in construction, was locally sourced, in keeping with this project's sustainable goals.
Guest rooms and utility areas are below. Above is the master bedroom and main living area. Here, the exterior is constructed of timber, giving the impression of a series of over-sized boxes, with floor to ceiling windows to the living area within. Large, covered terraces are created by the over-hanging roof.
Simplicity, burnished with the luxury of carefully chosen modernist furnishings, rules inside. Wood floors and panelling reflect the trees outside. A wood burning fire provides warmth, while a breakfast bar to the kitchen area takes in more of the view.
Both forward-looking and subtle, Teton Country House is a sublime retreat.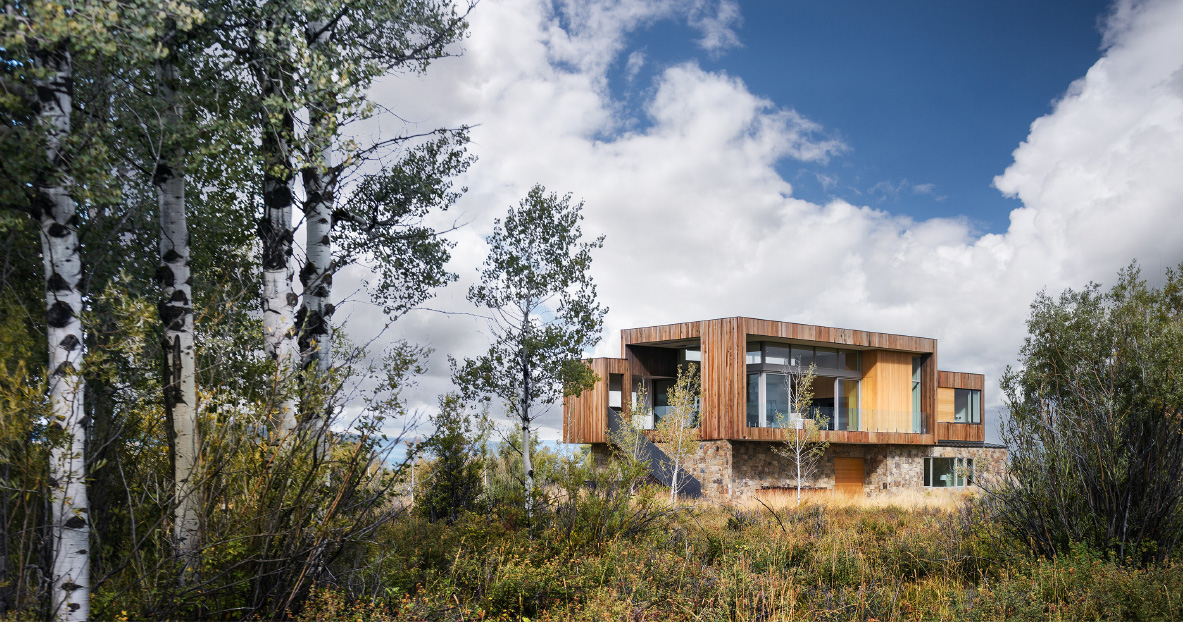 Photos: Gabe Border / Ro Rockett Design
Want more of the world's finest contemporary architecture? Then you need to see Strom Architects' plans for its new seaside retreat on the Isle of Wight.