In an age of fast fashion and mindless consumption, Roderer serves as a salve. The Dubai-based brand overlooks trends and seasonality to produce "indispensable style companions" for men. This translates to meticulously crafted wallets, bags and accessories that are made to last, using only the finest materials and the artistry of skilled craftspeople. Read on for the full low-down on Roderer, plus our honest review of the Roderer Award secure card holder.
What's the story behind Roderer?
Roderer was founded in 2016 by French designer Olivier Birault. During his years travelling as the CEO of a watch company, and his time as a Formula 1 Executive, Birault had noticed that otherwise elegant men were travelling with poorly designed leather goods. Passionate about timeless style and inspired by the "less is more" philosophy pioneered by the great designers of the 20th century, he set out to offer a range of premium men's accessories characterised by understated – and crucially, affordable – elegance.
Roderer's design philosophy
Roderer is all about luxury that doesn't need to shout to be heard. Minimalism is the label's MO, so you won't find any obnoxious branding or crazy colourways in its collection. In fact, Roderer's collection is permanent, meaning the pieces are not influenced by trends, rather timeless style and enduring relevance. Roderer believes in quality over quantity, so each item is carefully developed and constantly refined over time. Expect pared-back palettes, sleek silhouettes and a low-key logo – the Roderer crown, a subtle symbol that signifies the brand without distracting focus from the quality of craftsmanship.
Roderer Award Secure Card Holder
Specifications
Dimensions:

L65 x H10.5 x W1.8cm

Material:

Soft grained Italian leather

Warranty:

2 years
Reasons to buy
Durable combination of aluminium and Italian leather

Compact size
Roderer review
I tested out one of Roderer's bestselling products to see what all the fuss is about. Here's my honest review of the Roderer Award secure card holder, including what I loved and what I think could be improved...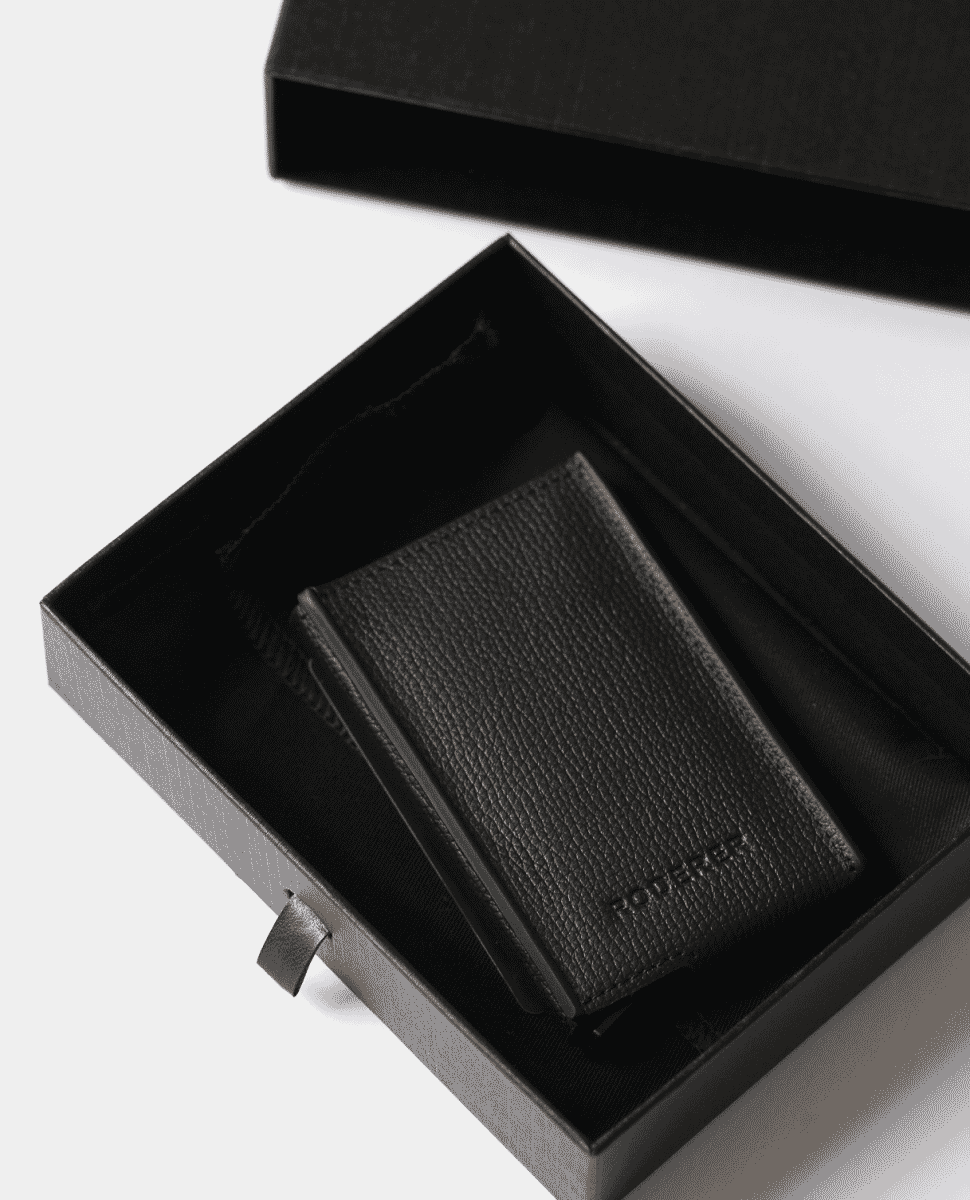 Packaging
They say to never judge a book by its cover, but that's exactly what I did, by judging the packaging that my Roderer card holder came in. And it's safe to say I was impressed. The sleek black box is every bit as stylish as the card holder it contains, featuring the Roderer branding subtly embossed in silver. Inside, the card holder was further protected by a black dust bag. Simple yet elegant, the packaging is pleasing to encounter and I imagine it would go down really well as a gift.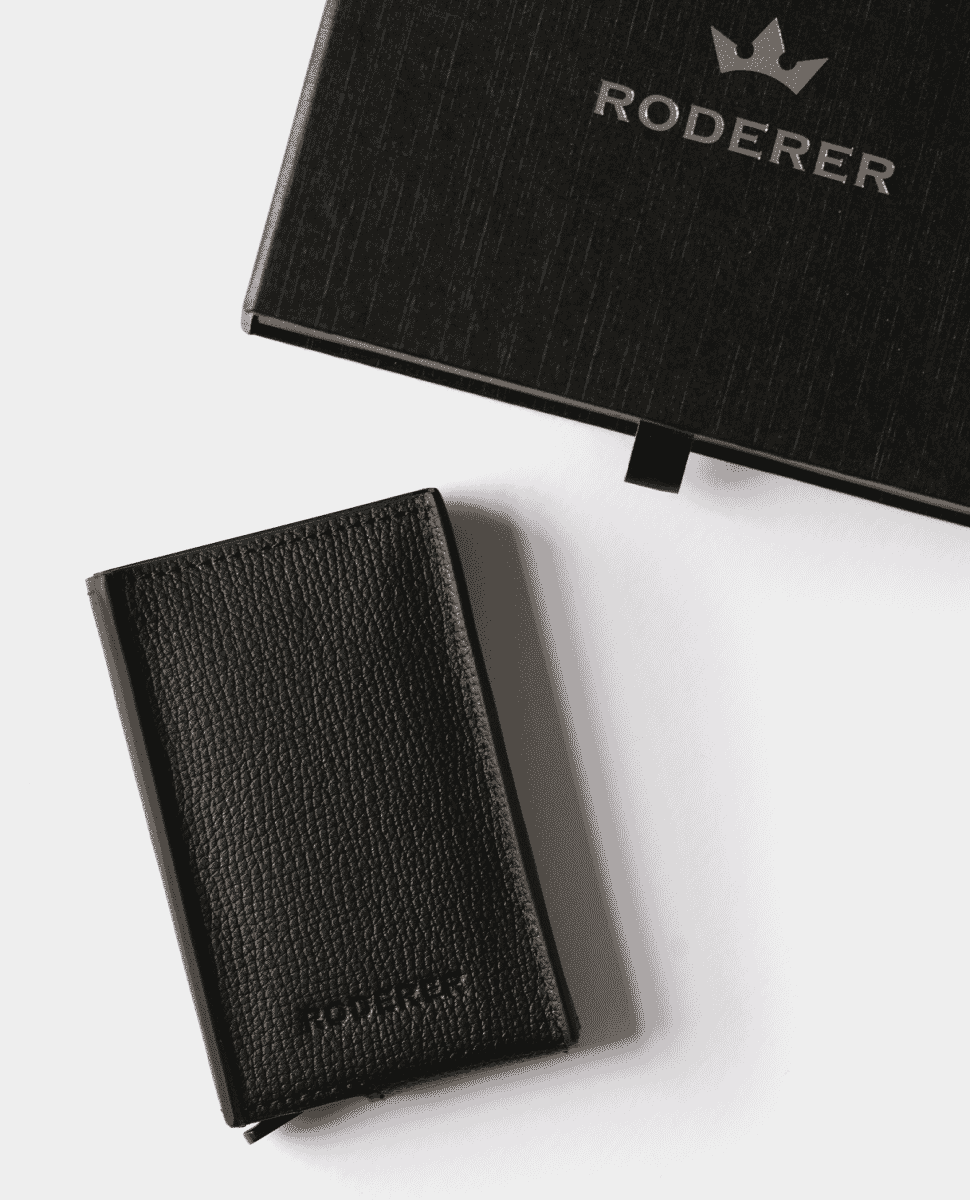 Style & craftsmanship
In typical Roderer fashion, the Award secure card holder is a minimalist's dream. Crafted from black grained leather, it features a small polished crown symbol on the front and the subtle embossing of 'Roderer' on the back. The leather reassuringly feels soft and supple yet sturdy, like it will survive any inadvertent bashing in my bag or pocket. It's the perfect size, fitting neatly in the palm of my hand.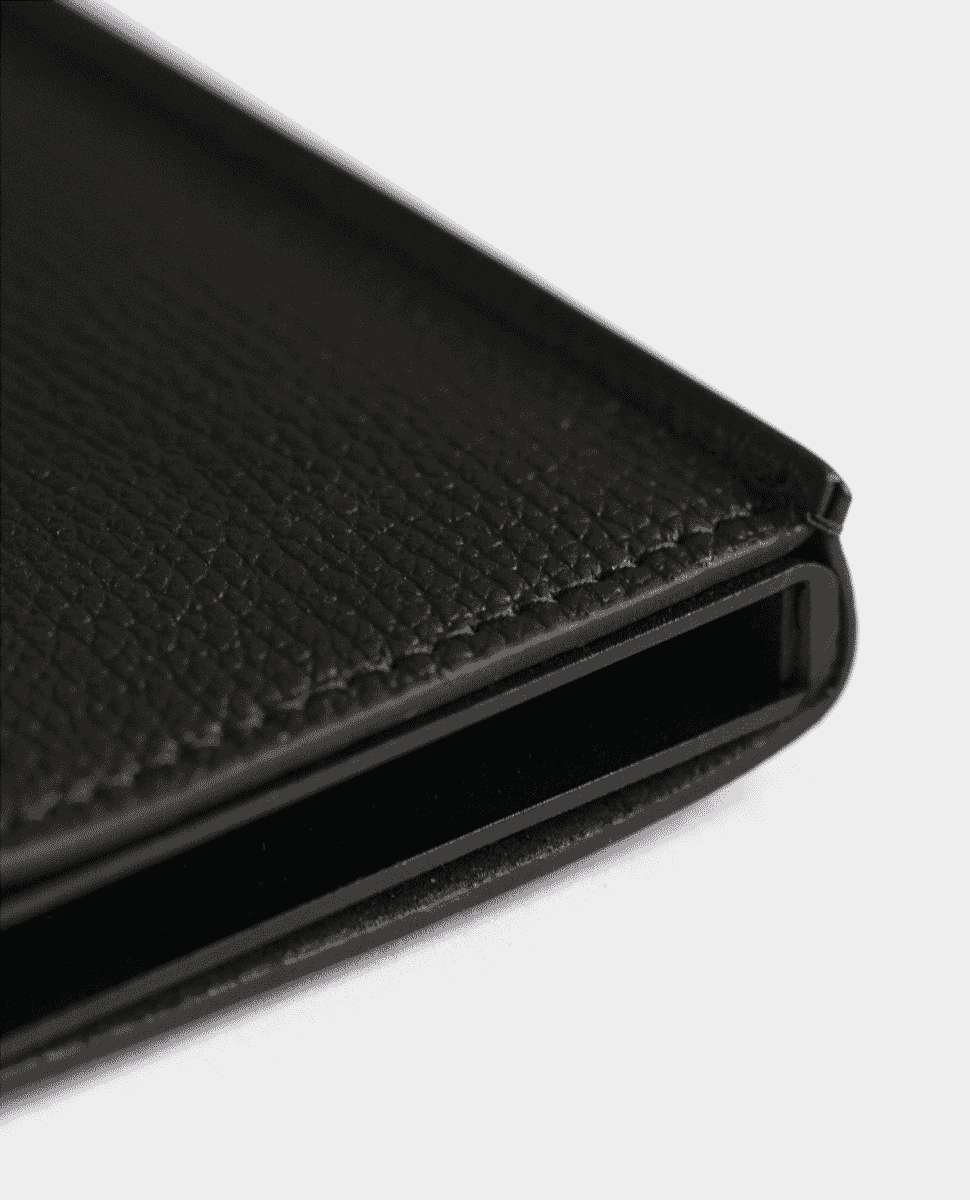 Functionality
Roderer's Award secure card holder is compact yet capable, perfect for stylish men on the move who want their cards within easy reach. Beneath the leather covering is an aluminium case that ensures protection from bending, breaking and unwanted RFID and NFC communication. It can store up to 7 cards: they slot in effortlessly and can be popped out just as easily, with the push of a button at the base of the holder.
For more men's wallets, discover our pick of the best zipper wallets.
---
---