Swedish furniture powerhouse Hem is no stranger to a vanguard furniture collaboration. Having partnered in the past with renowned designers such as Faye Toogood and Fabien Cappello, the label has most recently joined forces with Sabine Marcelis, a Dutch designer known for her strong emphasis on materiality and dedication to pure forms and bold geometry.
These qualities are made evident with her inaugural creation for Hem – the Boa Pouf. Bringing her loves for geometry and colour together, Marcelis designed a deceptively simple form that's rounded and soft, encased in a seamless, shape-knit fabric that was one of the most difficult fabrics Hem has ever developed, having taken the team almost two years and a dozen prototypes to perfect. The final result is an impressive sculptural statement-making piece of furniture that's ideal for perching on, propping up feet and lounging against.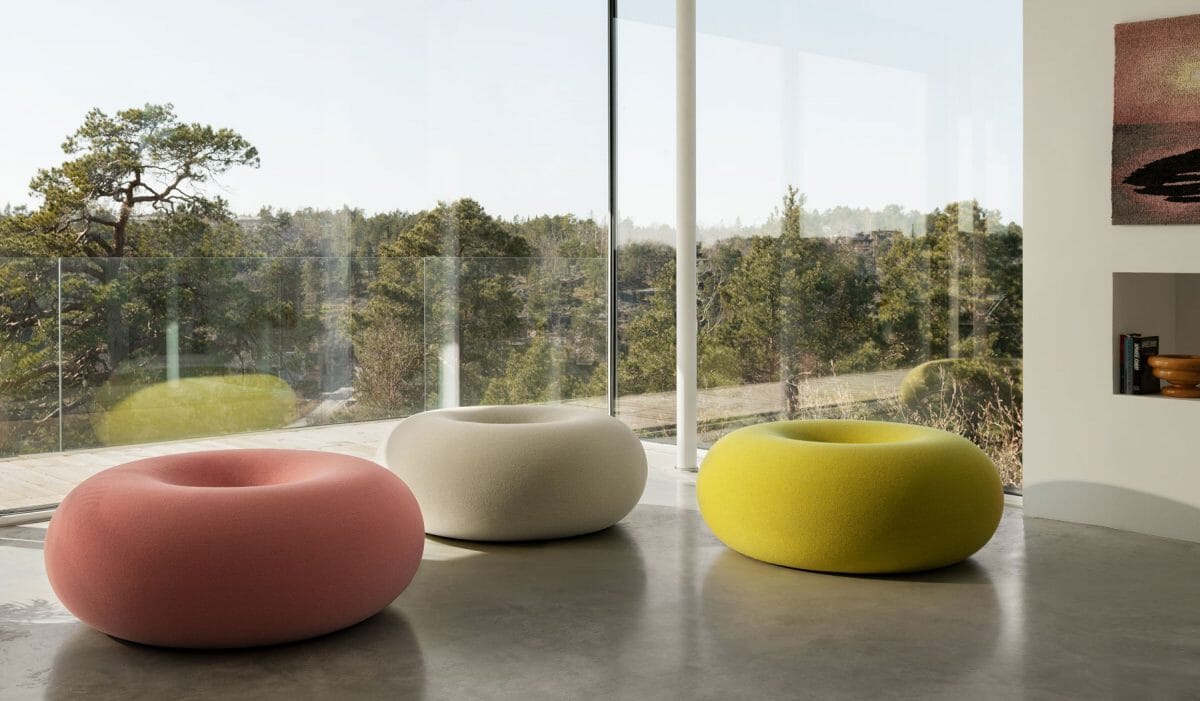 It's the perfect expression of Marcelis' love of colour and perpetual obsession with round shapes. "I have this fascination and love with the donut," she says. "It's such a perfectly complete and finite shape that is straightforward, but not boring. I was really lucky that Hem was such a willing partner and Petrus (Palmer, CEO of Hem) helped bring my idea of upholstering the Boa Pouf in completely seamless fabric to life, despite the many technical obstacles. We had a lot of fun perfecting the prototype, choosing the colours, and planning how we can expand the straightforward O shape of the Pouf into hopefully a wider collection of seating moving forward."
Do your interiors a favour and bring them to life with one of Sabine Marcelis' Boa Poufs. Choose from three vibrant upholstery options: Sulfur Yellow, Cotton Candy and Oatmeal.
---
---