Occupying a newly created meadow in an ancient landscape, an ultra-contemporary home looks out, like an eye, on its surroundings. Even more remarkably, this home actually blinks.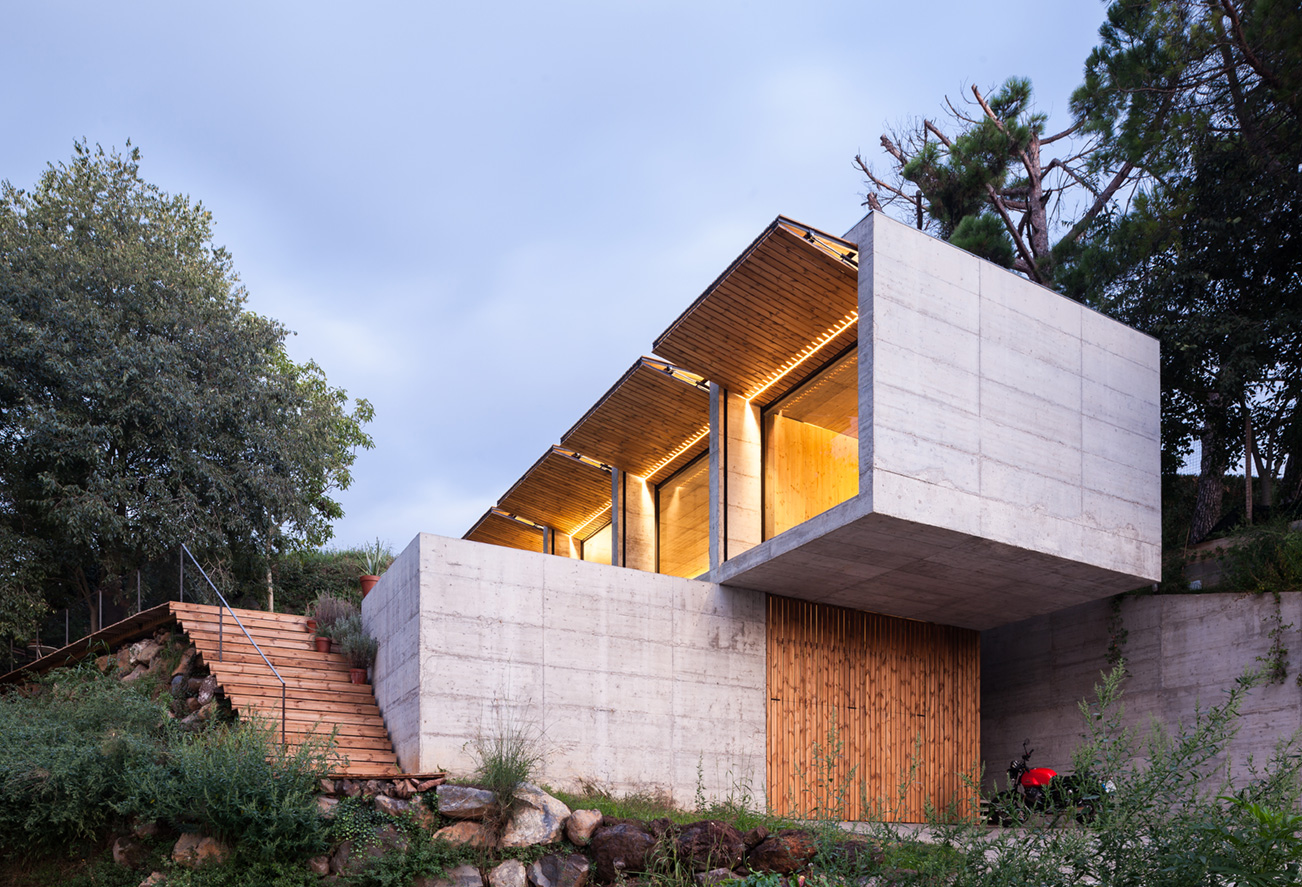 The Retina House is a stark rectangular concrete form, nestled in the foothills of the Pyrenees in Catalonia. The challenge for designers Arnau estudi d'arquitectura was to make this ultra-contemporary residence at one with its surroundings.
The first task was to create a flat space – the new "meadow" – on which to perch the concrete volume. The architects' design masterstroke came in the form of the huge wooden "eyelids" that can be lowered or half-lowered by night, or by day if sanctuary from heat or cold is needed.
Inside, all is open plan. Concrete is left raw and wood used for fitted units and panelling is unvarnished, in keeping with the utilitarian approach. A lap pool is at a 90º angle to the Retina House.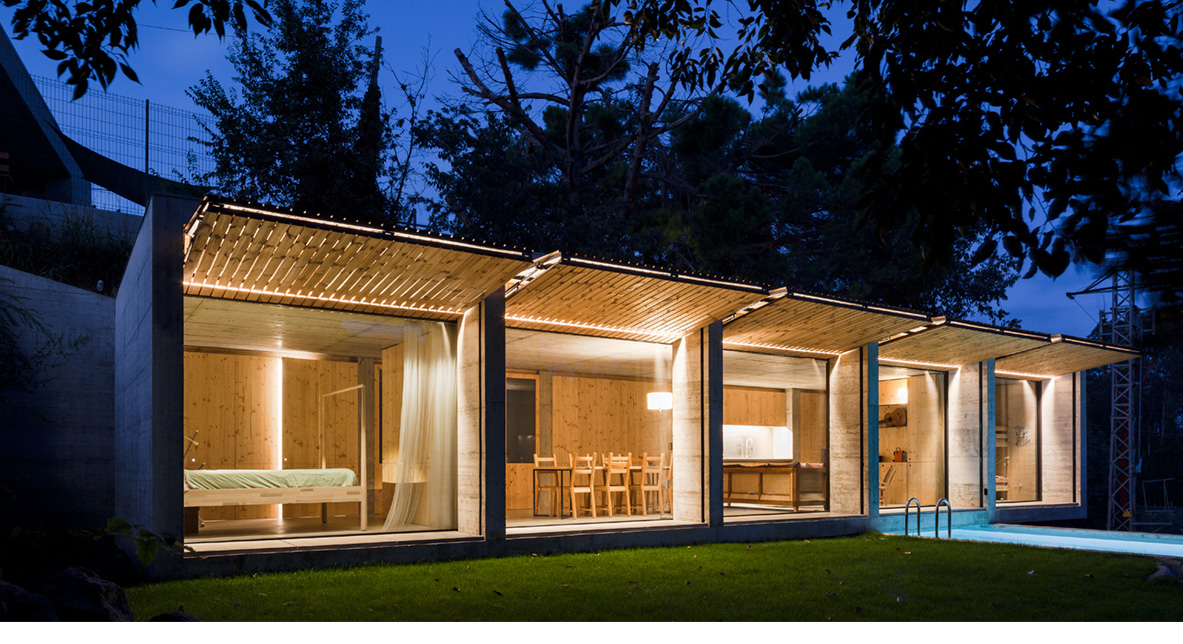 "A time machine," is what the architects call the Retina House, "that wants to keep this precious landscape forever unchanged."
The Retina House is something truly remarkable in the occasionally sterile world of contemporary architecture: a place with real soul. A noteworthy and rare achievement.
Photographs: Marc Torra & Pep  Sau.