Landscapes are crisscrossed by brutal lines. Geometric shapes invade bucolic natural scenes. In the work of Seattle artist Mary Iverson, the environment around us is always under threat and the results are compelling.
Iverson uses oil for all her work. This choice gives her paintings an air of tradition and nostalgia as if they're newly minted Old Masters. For a new exhibition in Amsterdam, home of some of the greatest of Old Masters, she's added the city's canals and Holland's countryside to her portfolio of work.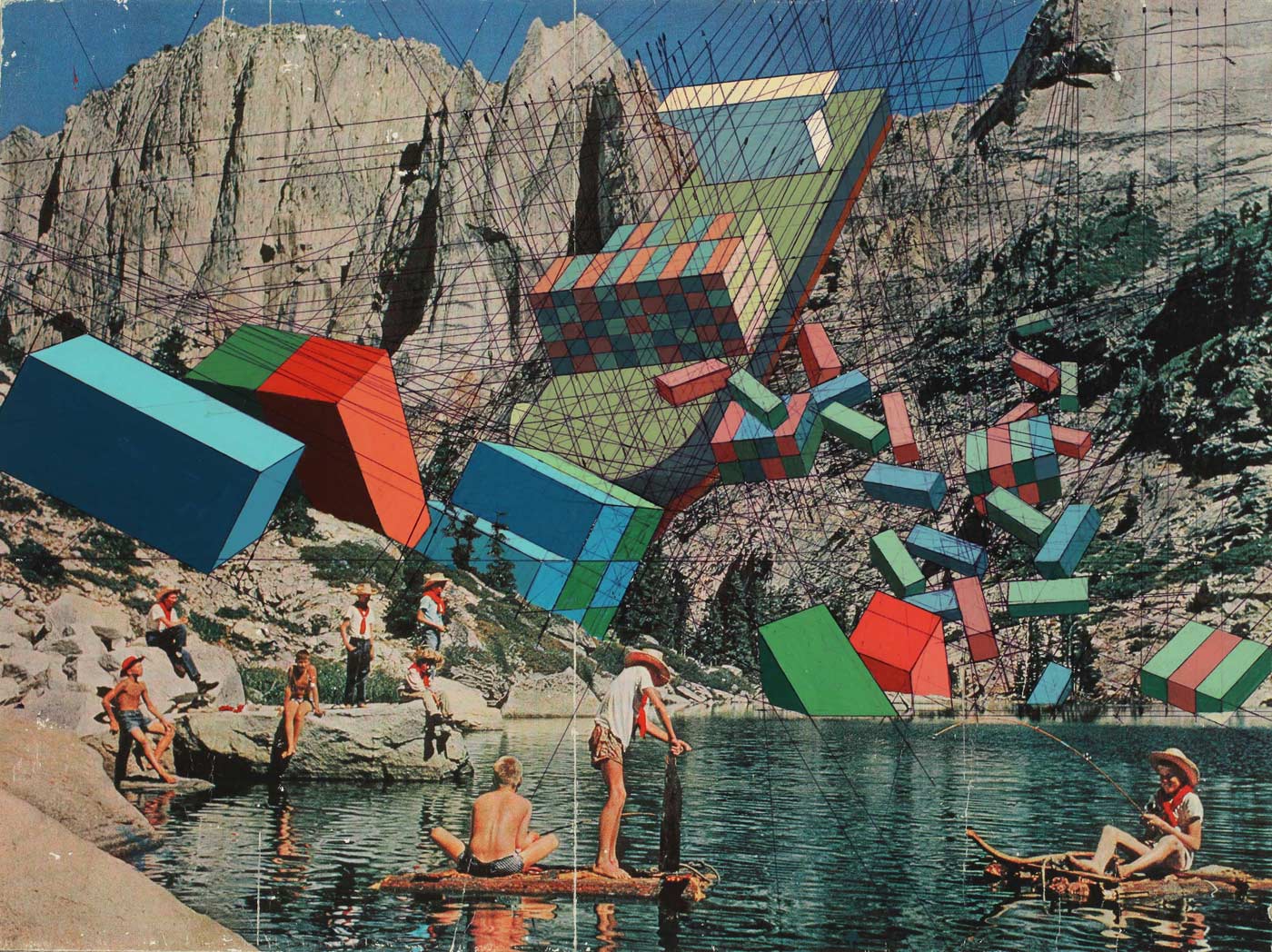 A canal flanked by fantasy windmills conjures up a stereotypical image of The Netherlands. Across this scene, however, lines are scored, and mysterious brightly coloured triangular and square shapes dominate the foreground. Outlines of huge cranes flank the canal banks.
The cranes - recalling perhaps those of Rotterdam, Europe's largest port - also appear on a picture postcard oil of Amsterdam itself with the huge container like multi-coloured boxes further obscuring a favourite tourist view.
Iverson's questions posed implicitly in each piece, concern the impact of human actions and specifically the shipping industry, on our planet. Her critique is that while we treasure what we regard as "unspoilt" scenery, all the while huge container vessels are carrying their unending cargo around the world's shipping lanes.
Mary Iverson presents us with a refreshing, if disturbing, approach to environmentalism. Her work leaves the viewer with a dystopic vision of our times that intrigues and fascinates. Count us as fans.
Head to Mary Iverson's website to see more of her enchanting work.