Project name: Loft Panzerhalle| Location: Salzburg, Austria| Completed: 2015 | Architects: Smartvolle
There's been a concrete revolution in a 1930s army barracks in Salzburg. Architects Smartvoll have inserted the future into the past with a dramatic sweeping staircase leading up to a curvaceous mezzanine to create a minimalist loft residence.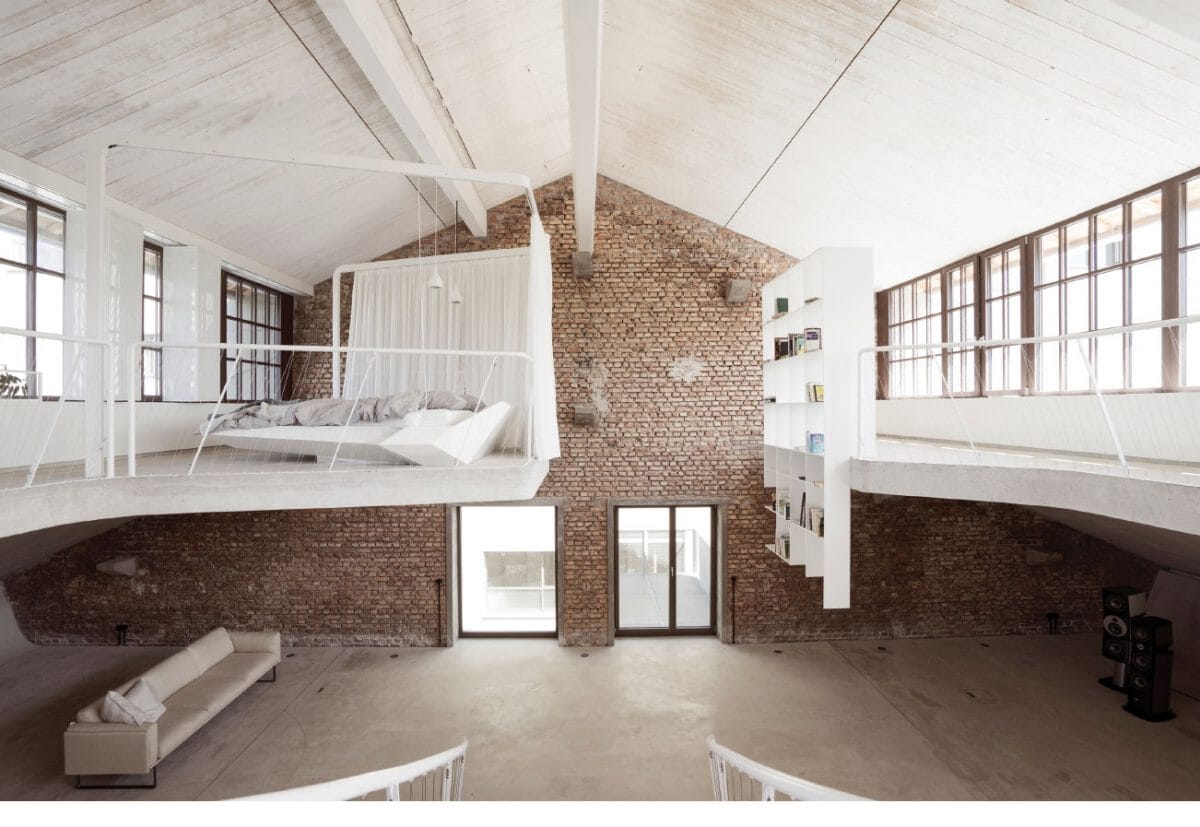 This is transformation without compromise, but one which honours the building's heritage. Dominating it all is that concrete staircase, flanked by tall white rails which lean in as the staircase narrows and divides to left and right. Original brickwork is left starkly raw to gable walls at each end.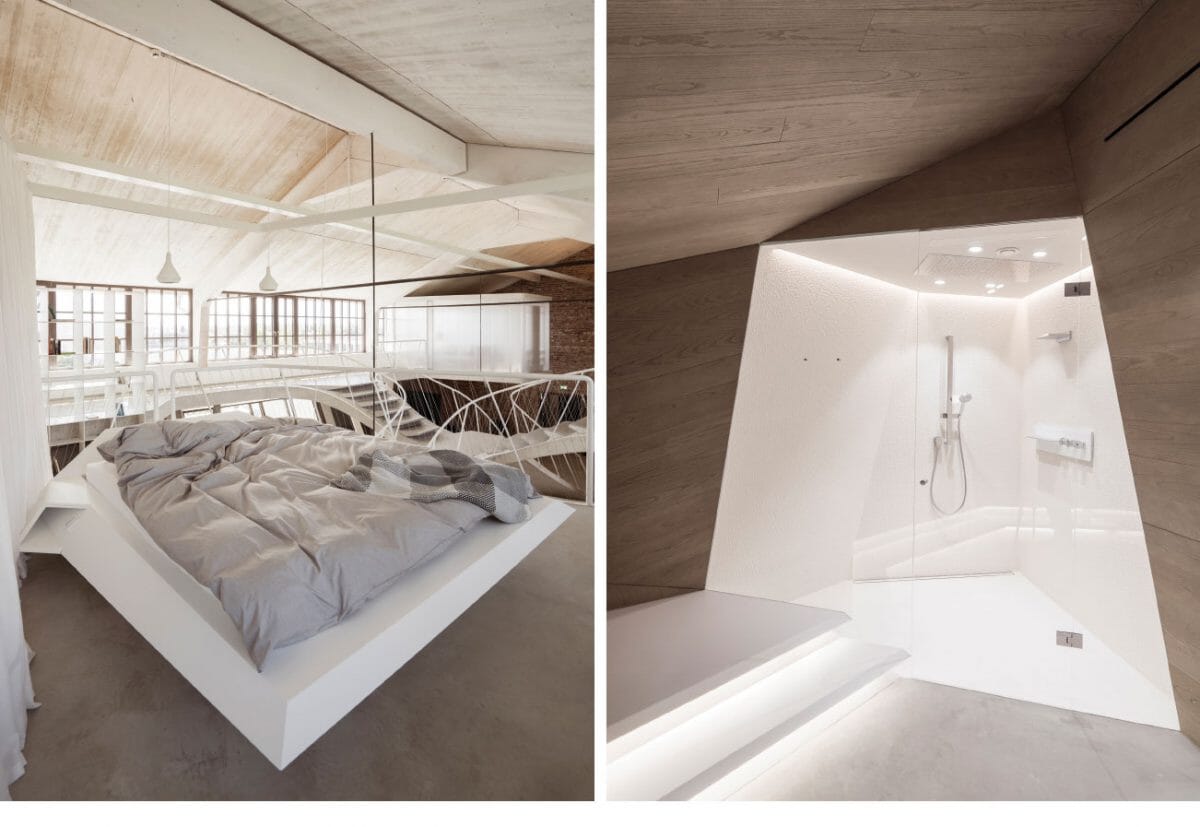 There's little in the way of privacy. Billowing white curtains can be drawn around the bedroom area, on its own dedicated section of the sculptural mezzanine area. A glazed shower cabin appears to hover above the living area. A further peek-a-boo bathroom window is inserted at foot level.
---
---
A gleaming 21-foot kitchen counter in solid black lava stone has a planting space for herbs and also serves as a desk. All concrete structures were cast inside the building, where slanting windows to the ground floor bring in maximum light. A suitably futuristic terrace provides outdoor space.
Photography by Tobis Colz, Smartvoll.
Looking for even more loft inspiration? Go inside the Milanese loft of designer Tomasso Spinzi. 
---
---