In the vast main hall of the National Building Museum in Washington DC, a huge white pool is filled with white plastic balls. Behind it, there's a brilliant white patio with deck chairs and parasols. Through a white passageway a white house deconstructs itself from front to rear.
This is 'Fun House', the creation of leftfield New York design studio Snarkitecture. The installation invites play, while seeking to provoke thought. Curator Maria Cristina Didero says the idea is that a "conventional household is regarded and totally re-imagined".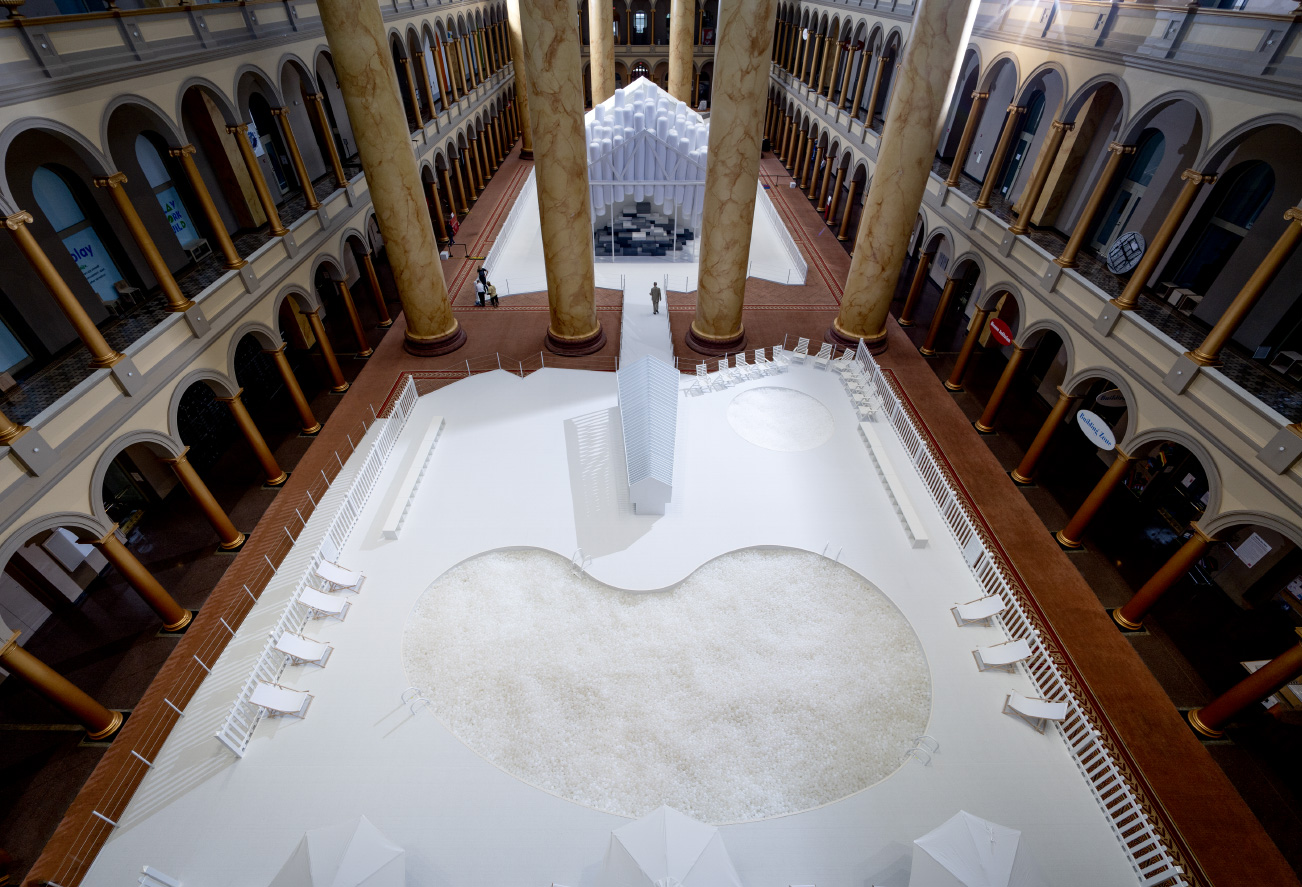 'Fun House' is this summer's contemporary design installation at the National Building Museum. If it feels like a surreal dream, that's partly because of the setting. The museum, once the Pensions Bureau, dates from 1887. Tall marble pillars and cloistered galleries rise high above the dazzling white house and pool.
In adjoining rooms - all white, naturally - architectural models map out Snarkitecture's first ten years of work. Their aim is to create "unexpected and memorable moments".
Snarkitecture take their name from Lewis Carroll's 'Hunting of the Snark', which describes an impossible journey in search of an "inconceivable creature". Is 'Fun House' that creature? Maybe, just maybe.
Images courtesy of Snarkitecture.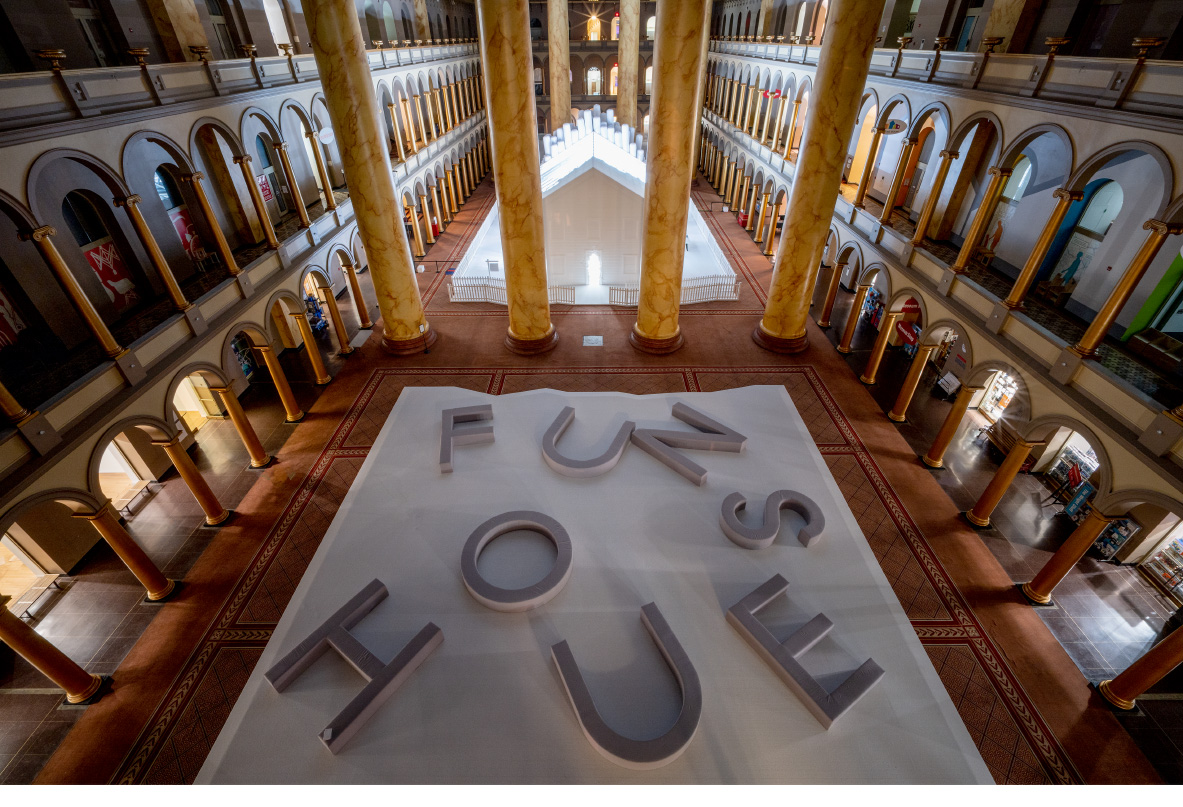 Want more of the finest modern art? Then you need to see how artist Berndnaut Smilde makes indoor sculptures out of clouds.