Marià Castelló finds contrasts between telluric and tectonic, heavy and light, earth and air, natural and technological in the House in Formentera Island. This modern property is situated next to the beach of Migjorn, on the South coast of the island of Formentera in Spain.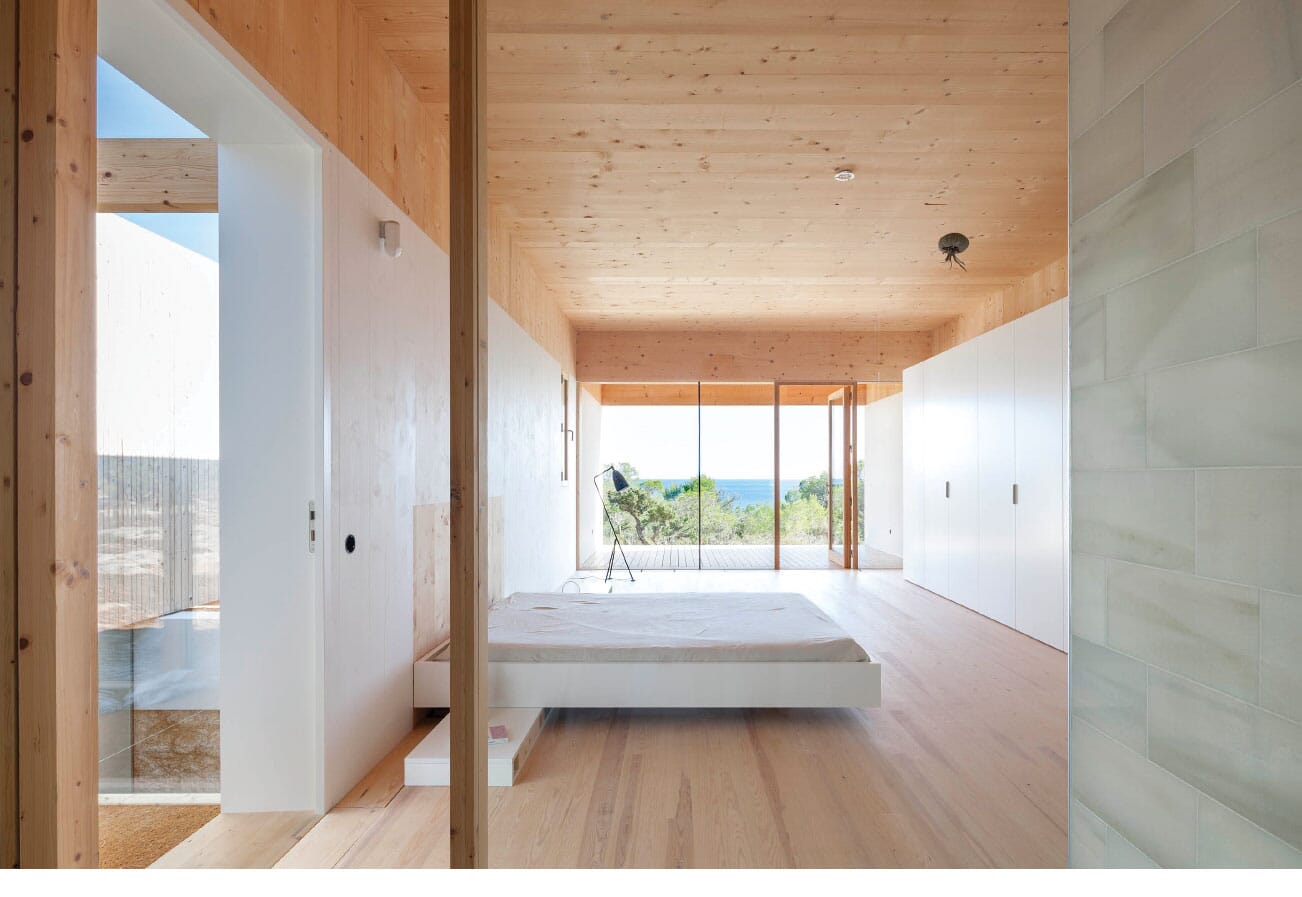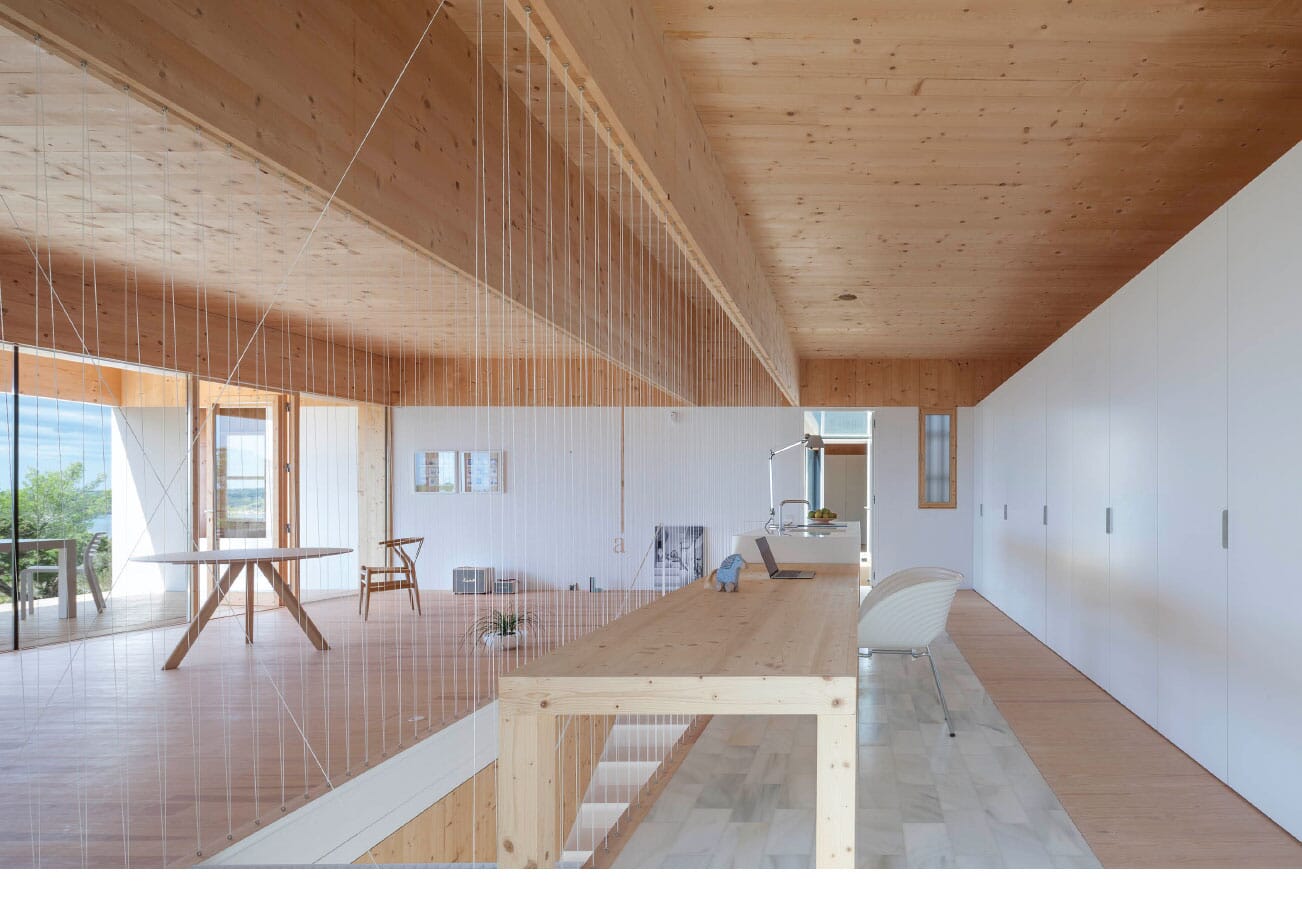 On first view, this property is strikingly minimalist and modern, but the foundations of the building join seamlessly with the natural environment. The hidden bottom floor is carved into the rock, with the rock still visible, forming the walls of the lower floor.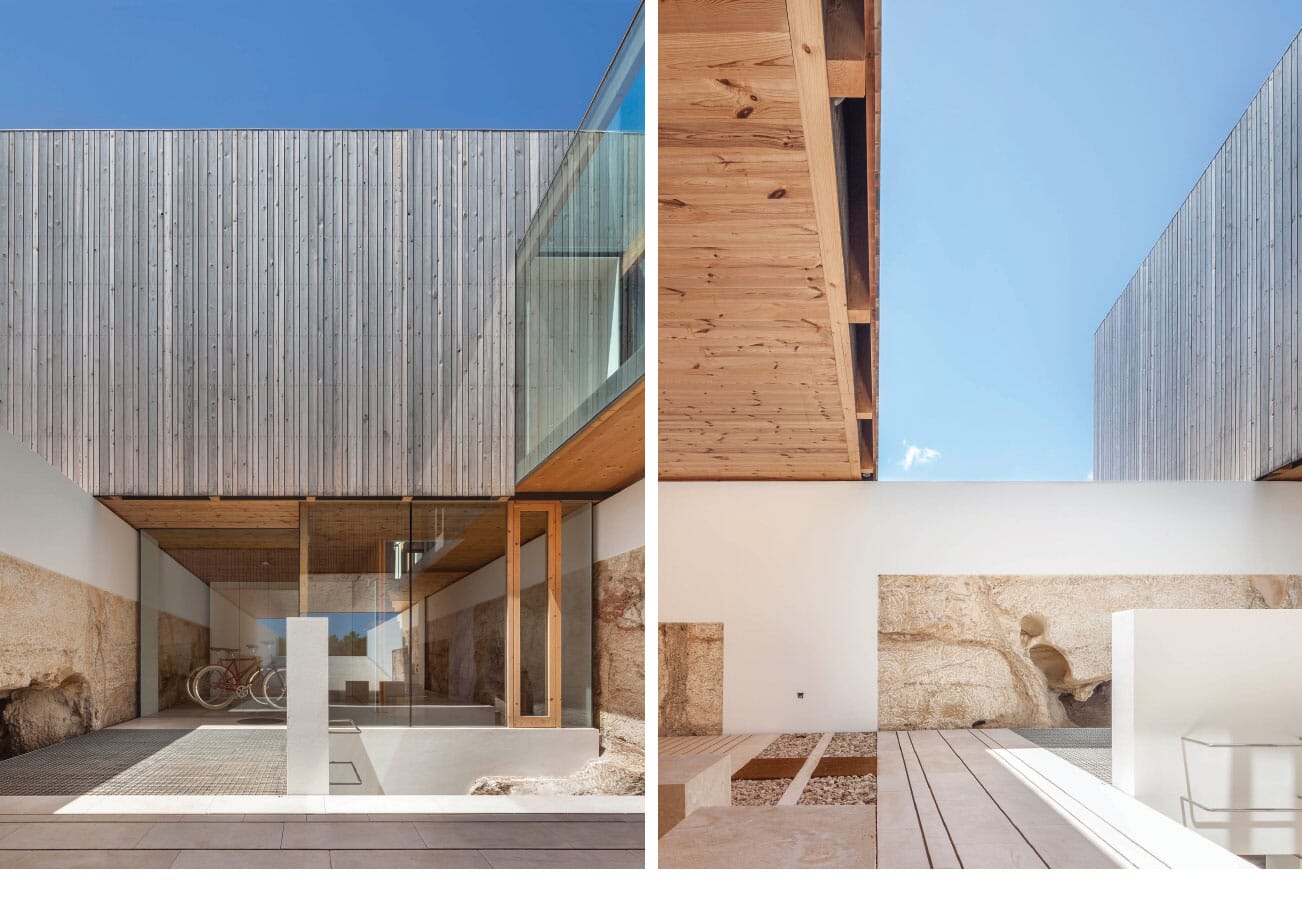 Impressive use of the huge plot ensure that the property is luxuriously spacious inside and flooded with natural light. Martínez stressed the importance of materials in House in Formentera, using untreated woods, sculpted rock, crushed gravel from the excavation, Capri limestone, recycled cotton panel, white Michael marble, to name a few. The overall effect of using natural and high quality materials is that this futuristic property sits peacefully and harmoniously within its natural setting.
Discover more of Marià Castelló's incredible work by heading to their website and following them on Instagram