Given that we'll spend roughly one-third of our lives in bed, it pays to invest wisely in sleepwear – particularly when it comes to the warmer months. The last way you should be spending your nights in the peak of summer is tossing and turning in heavy, uncomfortable pyjamas. For a better night's sleep (and a more stylish one at that), read on for our guide to the best pyjamas for men.
The best fabrics to sleep in
Our body temperature fluctuates at night, so it's important to opt for fabrics that will help regulate this. During the spring and summer months, lightweight fabrics like cotton, linen, silk and lyocell are ideal for sleeping in, thanks to their natural breathability and moisture-wicking properties. As winter approaches, switch up your sleepwear for brushed cotton flannel pyjamas, which will keep you naturally insulated. Wool and fleece should be avoided, due to their tendency to cause overheating.
Look the part
As well as comfort, there's style to consider. Ditch the threadbare band T-shirt and worn-out sweatpants and opt for sophisticated sleepwear that will bring a touch of elegance to your evenings, even if that entails eating dinner on the sofa and bingeing the latest Netflix series. Think tailored cuts, classic colours and pared-back aesthetic detailing – ingredients that make for timeless style to ensure years of stylish slumber. Of course, it's worth having a solid rotation of different sleepwear styles. Experiment with short and long styles, button-up shirts and T-shirts and matching sets or complementary separates.
Need some guidance? Scroll on for some of our favourite nightwear styles for men at the moment.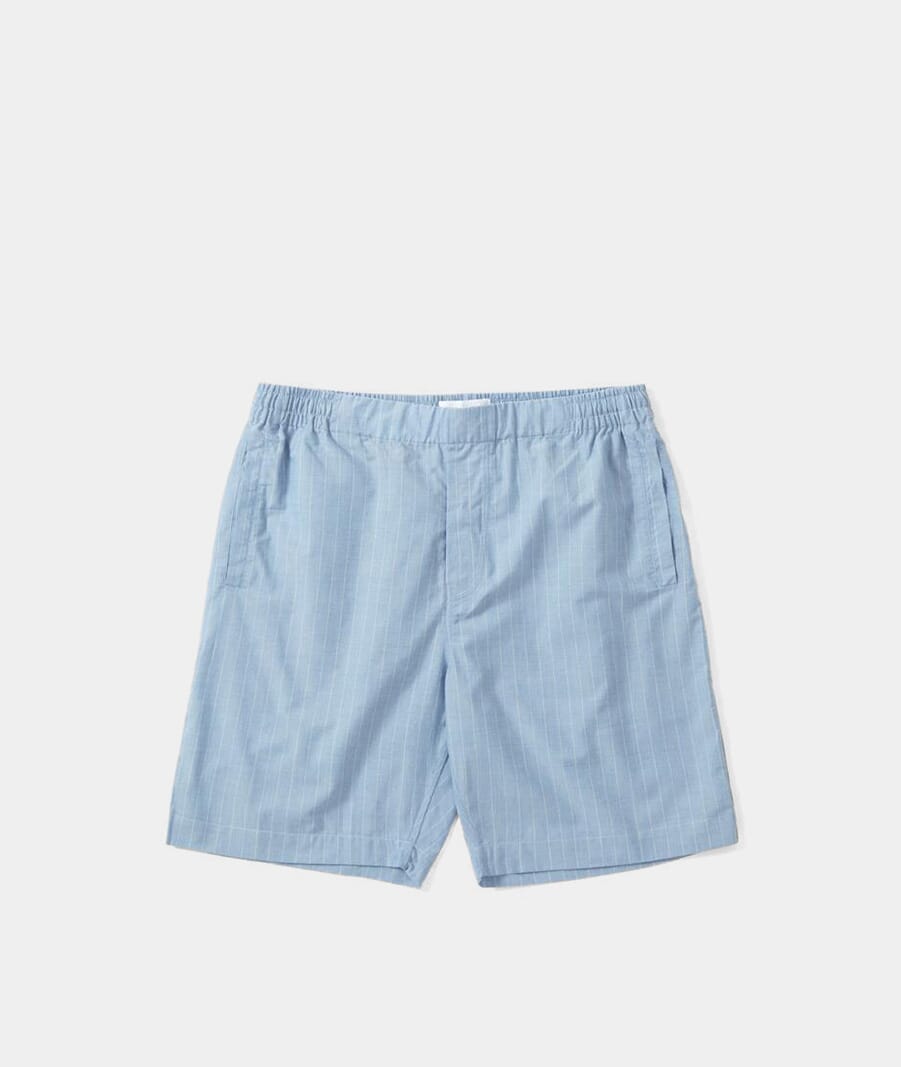 The best spring and summer pyjamas for men
Hamilton and Hare Pinstripe Drawstring Shorts
London-based label Hamilton and Hare never fails to disappoint with its beautifully made men's underwear and loungewear. These neatly tailored drawstring shorts are crafted from super soft cotton, making them an absolute dream to wear, whether you're tucked up in bed or lounging around on a slow Sunday morning. Team them with the matching open collar shirt for an easy downtime look.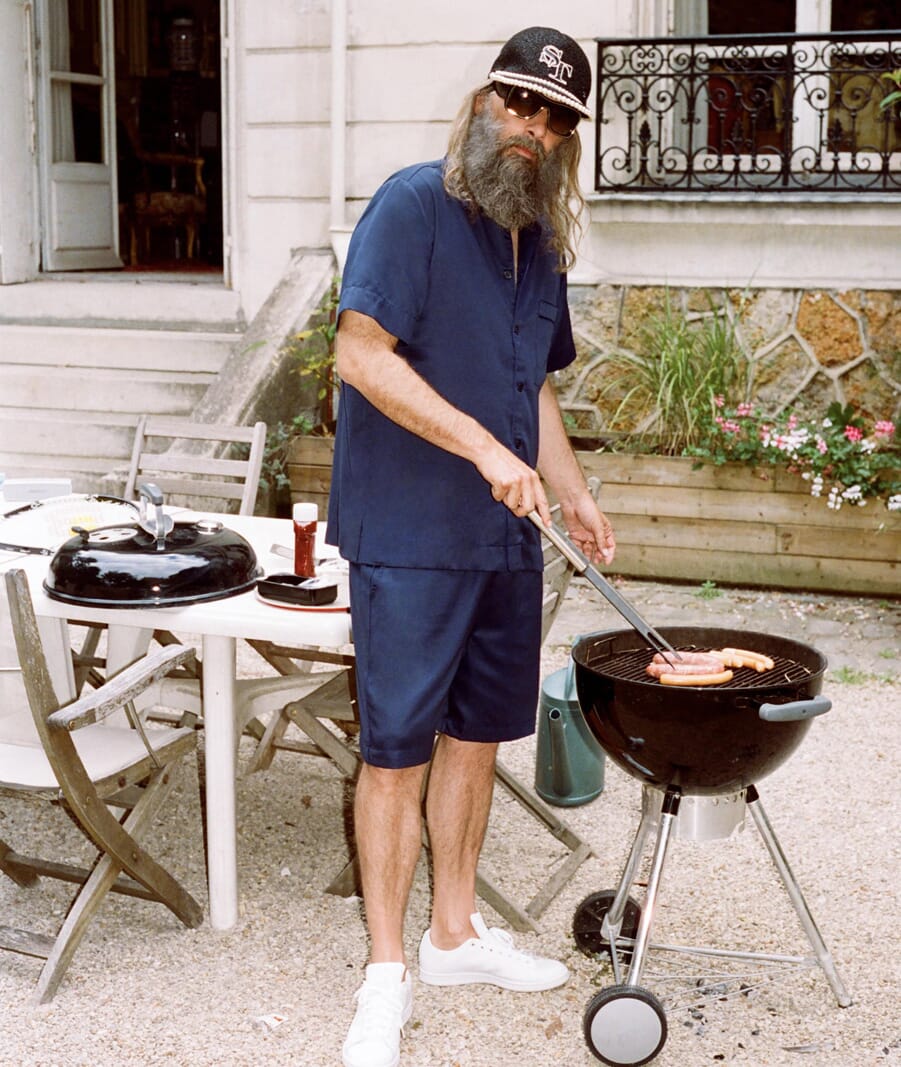 CDLP Short Home Suit
Swedish label CDLP is renowned for its ultra-breathable and super soft lyocell underwear, and now it's applied its expertise to a line of 'home suits', crafted from the same innovative fabric. Comprising a short-sleeved shirt and shorts, the short suit offers a subtle nod to classic tailoring, with accent satin piping and a slightly tailored fit. This is loungewear at its most luxurious.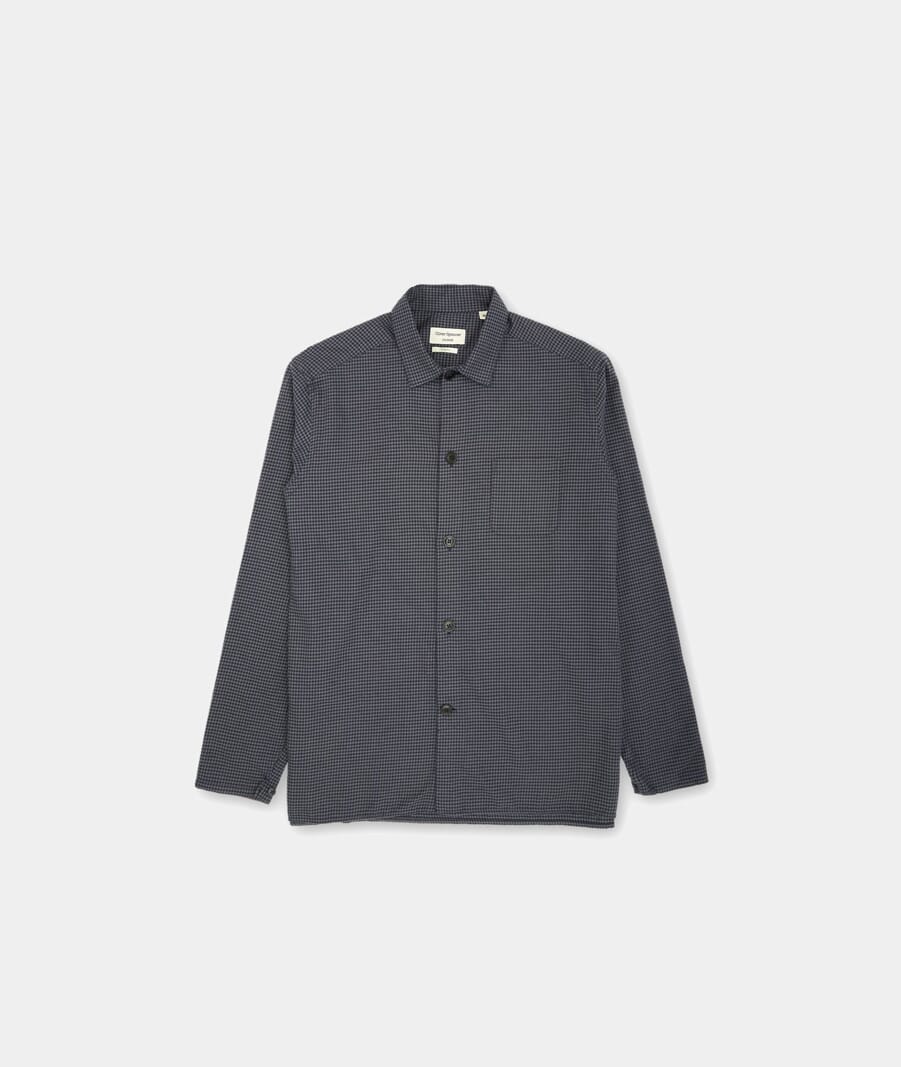 Oliver Spencer Percy Pyjama Shirt
Made in Portugal from beautifully soft 100% organic cotton, Oliver Spencer's Percy pyjama shirt is an ideal go-to in the spring and summer months. The classic windowpane check lends a sophisticated aesthetic that will stand the test of time in your sleepwear selection. Mix and match or wear it with the matching trousers and dressing gown for a complete look.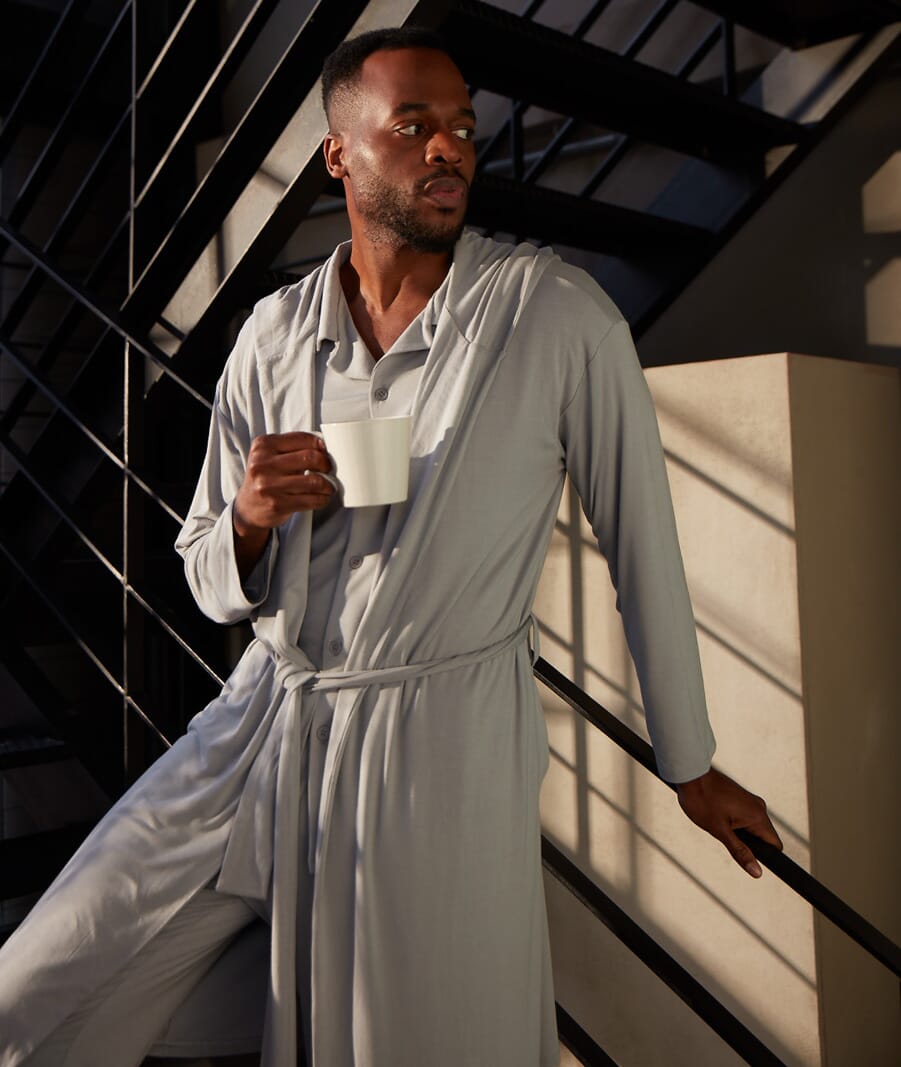 Beddable Men's Loungewear Basics Set
Made from a bamboo knit fabric that's ultra-soft, highly breathable, antibacterial and easy to care for, Beddable's matching T-shirt and shorts set is guaranteed to be a summer staple, perfect for sleeping in or as an easy working-from-home uniform. Not only is bamboo comfortable to wear, it's also eco-friendly, making for a guilt-free purchase. To complete the look, throw on one of Beddable's luxurious bamboo hooded robes.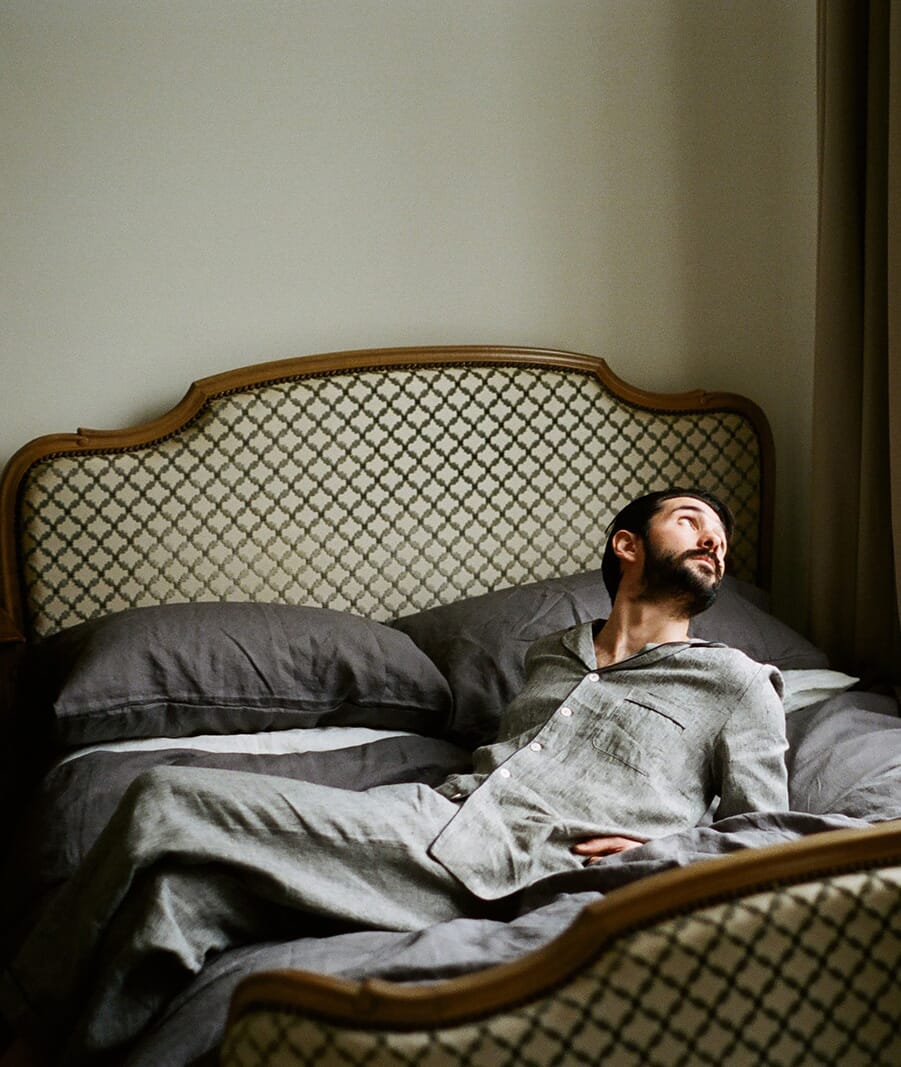 Piglet Men's Grey Linen Pyjama Set
Piglet specialises in the use of linen, a fabric known for its ability to naturally regulate body temperature. This linen pyjama set will keep you cool in the warmer months and cosy and warm in the winter. For an extra personal touch, check out Piglet's monogramming service.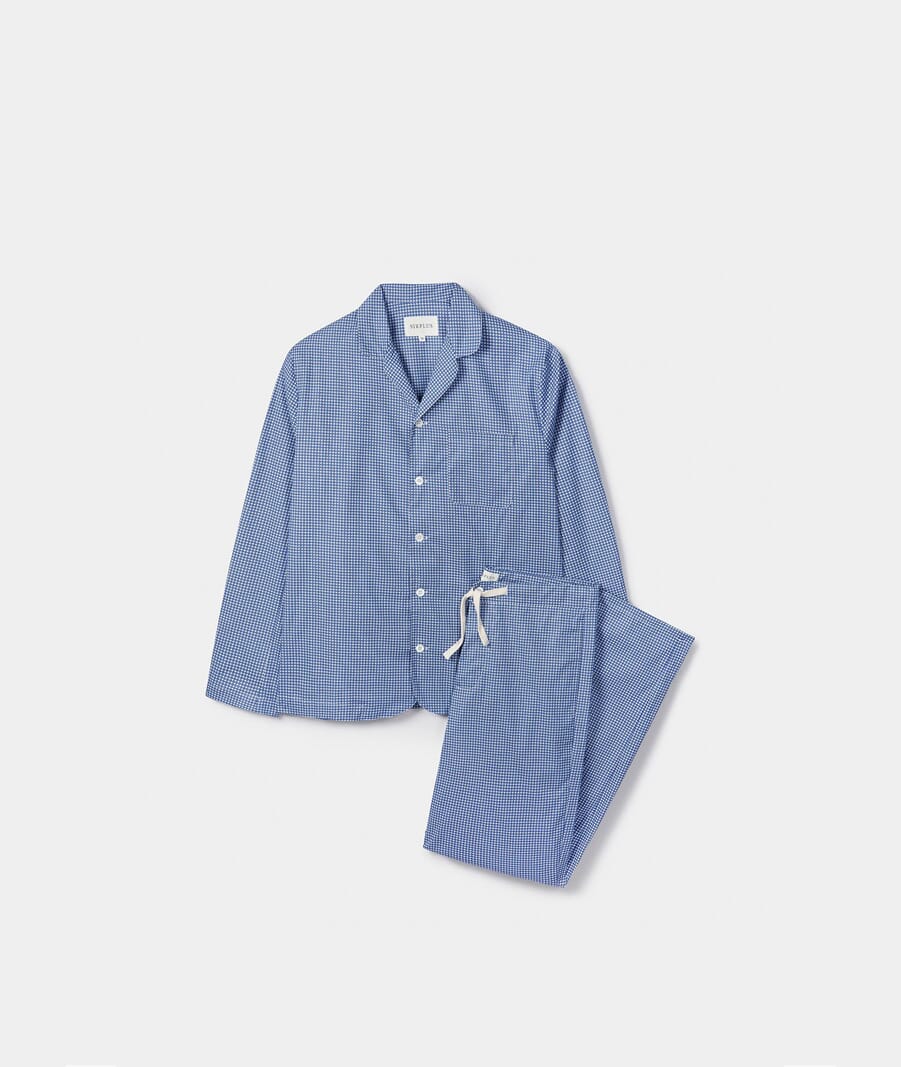 SIRPLUS Blue & White Cross Pyjamas
Sustainable London-based menswear label SIRPLUS has made use of surplus cotton from Italy to create this ultra-comfortable men's pyjama set. The easy-to-wear blue and white geometric print offers the perfect balance of character and elegance, while beautiful mother of pearl buttons add a refined finishing touch.
Now that you've invested in summer pyjamas, keep up the momentum with lightweight summer bedding.
---
---