We can never be sure what summer will bring in terms of weather. It's as likely to be a day of 20 degrees with strong cloud cover and intermittent showers as it is to be blazingly hot and impossible to use public transport. This said, when it comes to autumn and winter, we can be fairly confident that it's about to get dark, cold and wet. As the frost settles and the street lamps flicker to life again, it's time to consider your home's lighting. Statement pendant lighting can transform a space, acting as the star of the show hanging above everything else. We've taken a dive into our selection of pendant lighting to pull out some of our favourites from brands like Menu, GANTLights, Flos, Northern and Handvärk.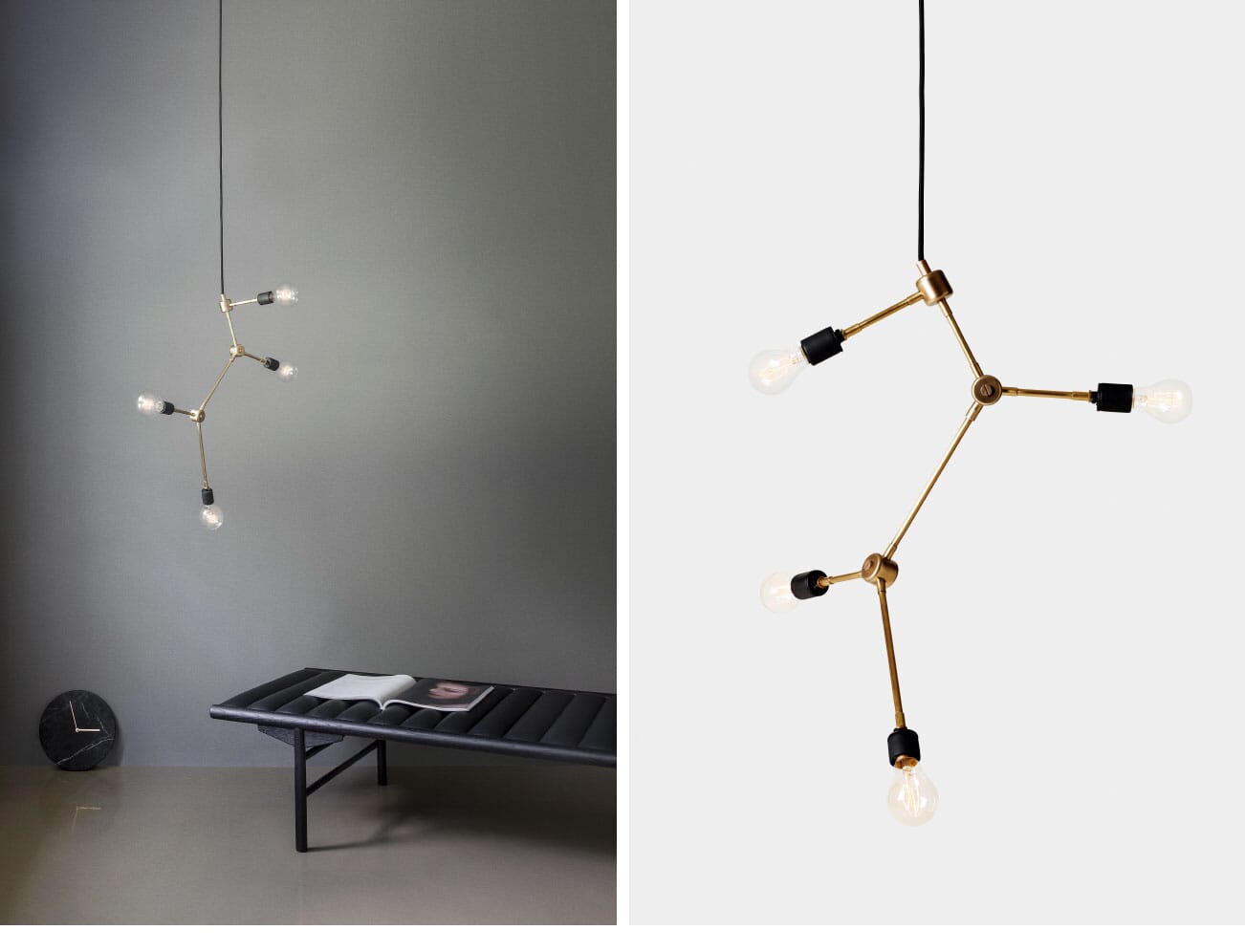 Part of the Tribeca collection by Søren Rose, Menu's Franklin Chandelier is the product of an American road trip. Rose collected lamps as he journeyed across America before returning to his New York studio to begin experimenting by mixing and matching his new discoveries. Franklin is inspired by New York's glamorous 1930s but carries a modern, industrial feeling too.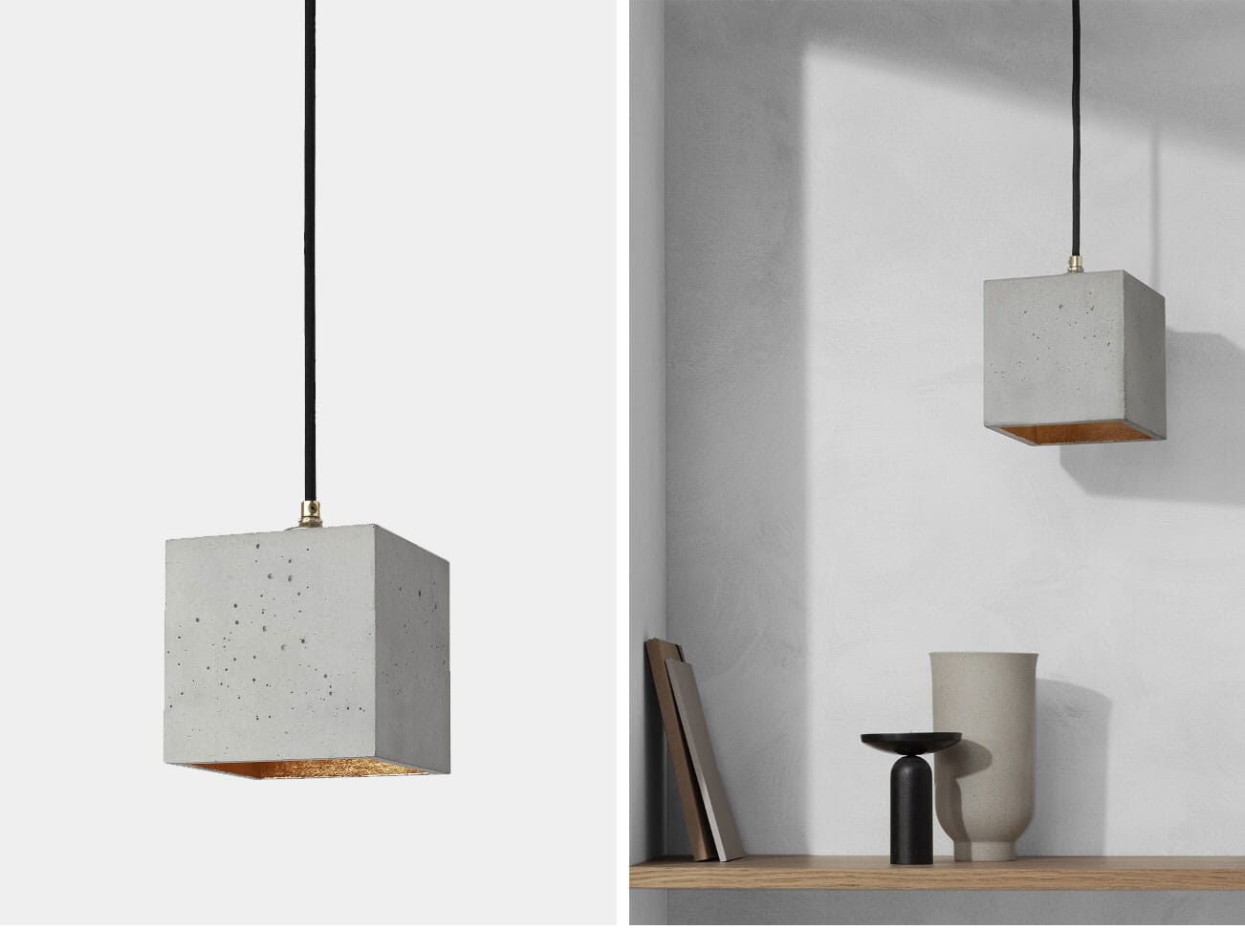 +
Light Grey Concrete / Gold Cubic B5 Pendant Light
+
Light Grey Concrete / Gold Cubic B5 Pendant Light
One for the concrete lovers amongst our readers: GANTLights' Cubic B5 Pendant Light fits seamlessly into the studio's industrial collection. This light works well individually or fitted in series for more impact. The raw concrete shade contrasts with the shining gold interior which provides the lamp with a warm glow perfect for cold, dark autumn evenings.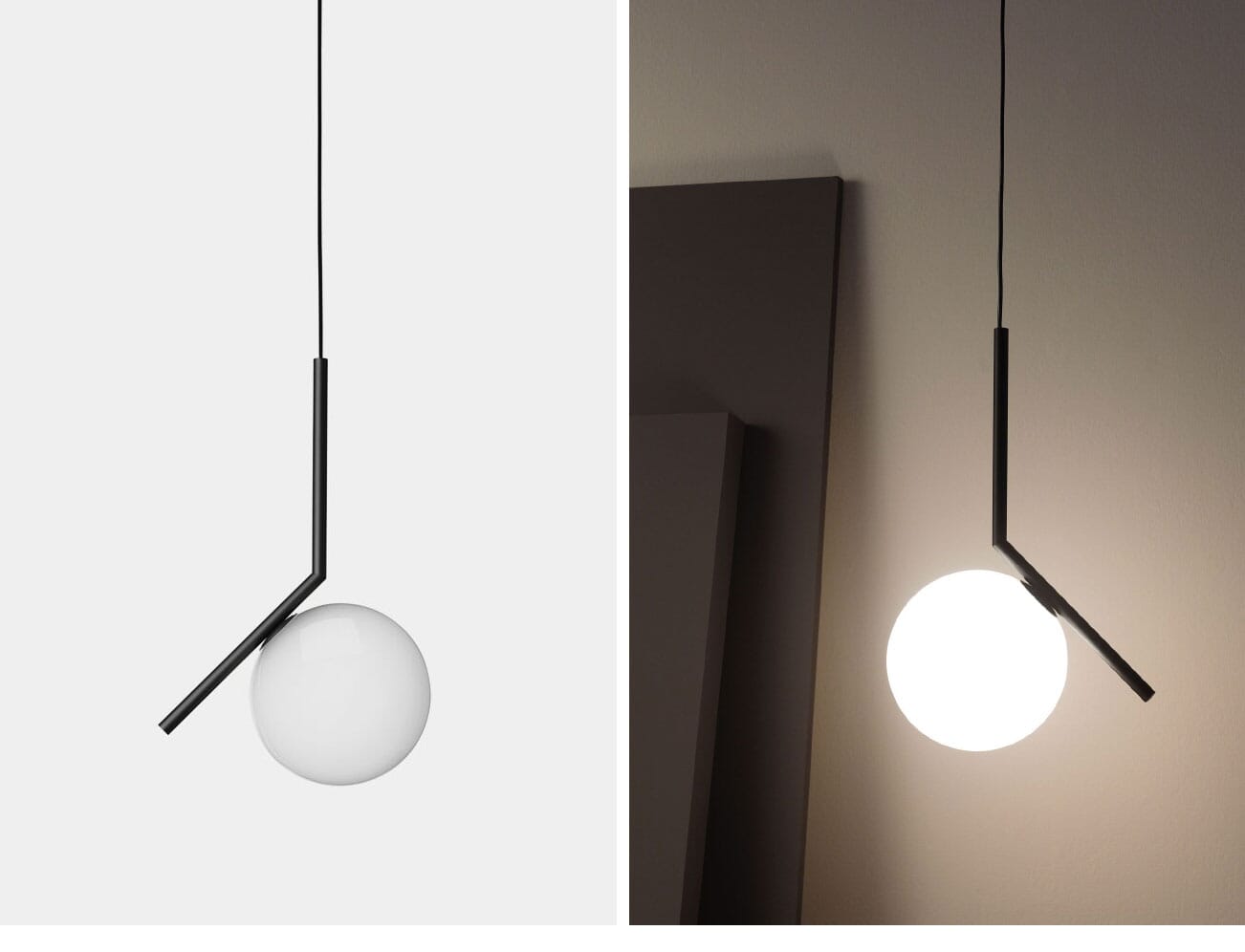 Flos' signature minimalist shapes are never so obvious as in the IC collection by Michael Anastassiades. The collection is typified by slim black frames that support spherical lamps which appear to float. While the floor lamps in the collection are striking, the clean lines of the IC range becomes almost hypnotic in the form of a pendant. The frosted bulb diffuses the light evenly; the black IC pendant is practical and stylish.
Simple, clean and eye-catching, Northern distills the idea of statement pendant lighting to its essence. The large circle of the Circle Pendant is the starting point for the light, a single bulb hanging from it in stark contrast. This pendant is testament to the fact that sometimes the best way to make a statement is to say as little as possible.
Forms follows function in the case of Handvärk's Black Globe Chandelier. Inspired by the Bauhaus movement, this chandelier doesn't try to hide its inner workings in the belief that everything that makes a design function is a proud part of the design. Each mouth-blown lamp features a grey mist effect as well as its wire gracefully arcing below the frame to join at the centre.