Long, low and perched above the pristine beaches of Trancoso in Brazil's Bahia province, Studio MK27's Casa Vista is a tribute to the greats of Brazilian modernism - and a serene retreat at one with surrounding lush vegetation. White panels of Viroc, a mix of wood and concrete, fold back, allowing inner rooms to embrace the outdoors, revealing panoramic views from the cliff on which this sublime beach house is perched.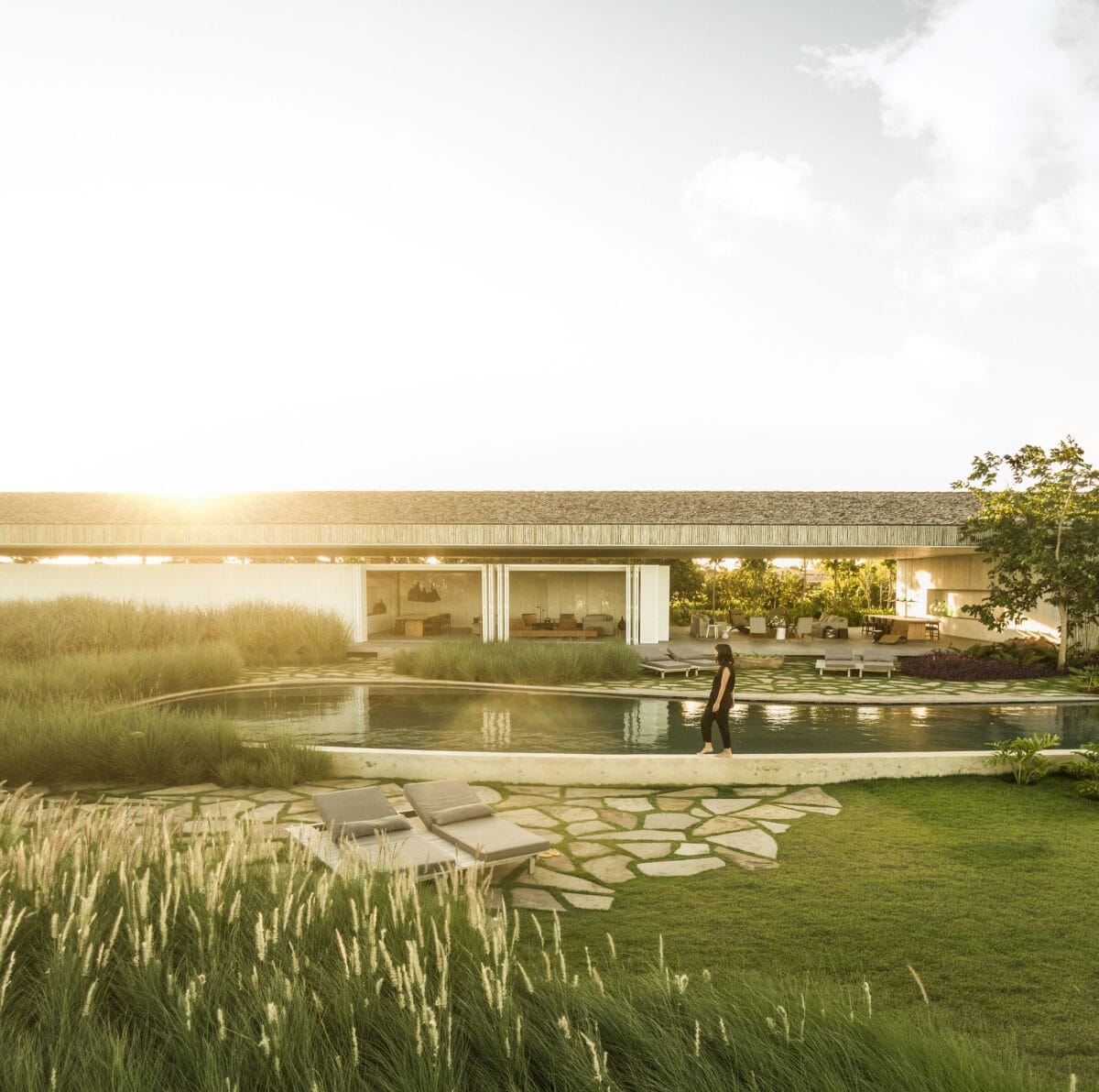 Indoors and outdoors merge at Casa Vista, an impression underlined by the branches of ashy eucalyptus which cover the facade, as if the house had grown out of the ground. Furnishings use local materials, engineered finishes add to a sense of calm and of oneness with location. Studio MK27 like to say their projects "place value on formal simplicity and are elaborated with extreme care and attention to details". This hymn to Brazilian modernism is remarkable testament to that.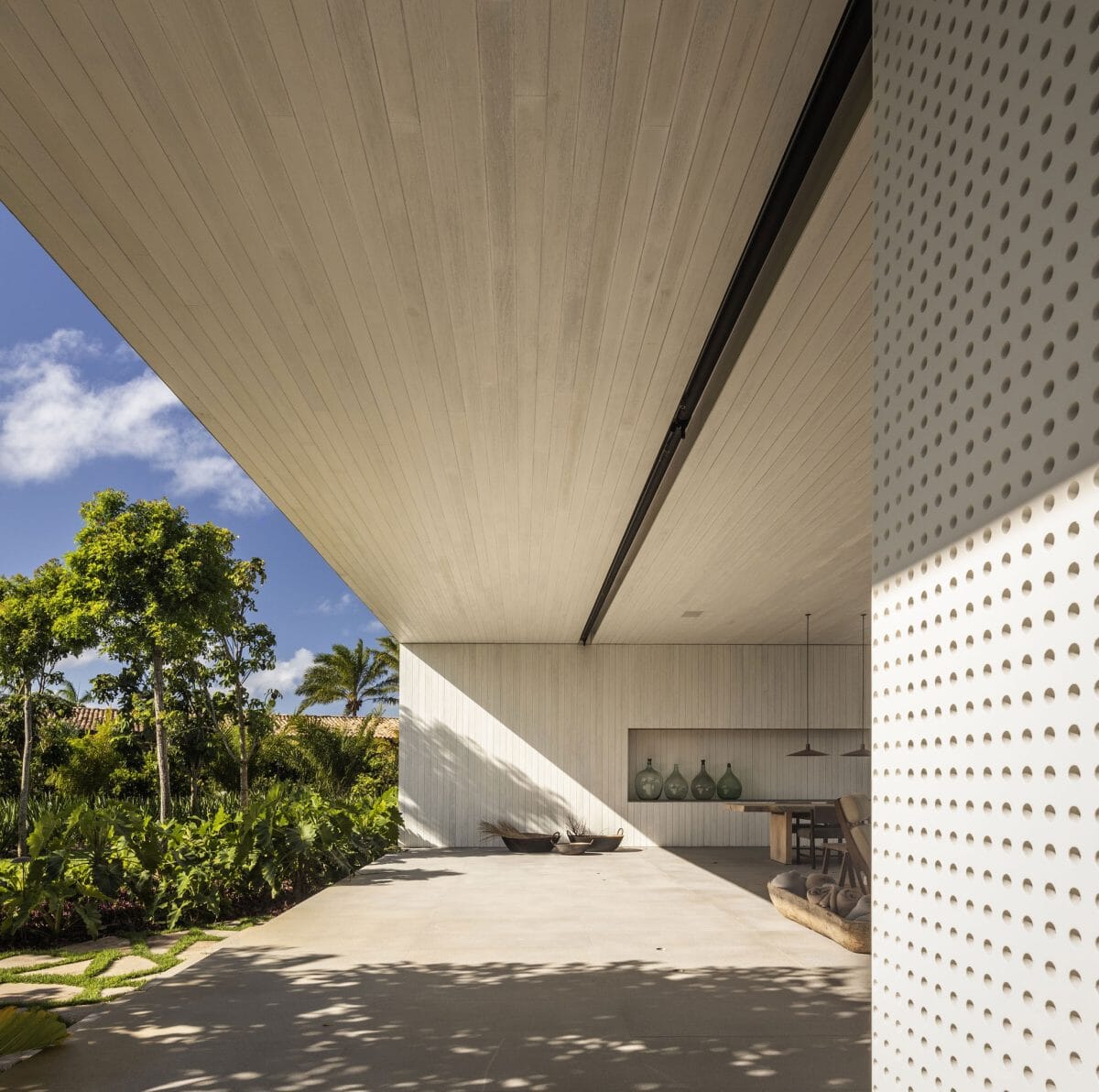 Architecture: Studio MK27 - Marcio Kogan + Samanta Cafardo.
Interiors: Studio MK27 - Diana Radomysler + Pedro Ribeiro.
Photography: Christian Møller Andersen / Fernando Guerra 
Landscape designer: Isabel Duprat
For more inspiring modernist architecture, check out our pick of London's best brutalist buildings.
---
---