Sometimes the best designs are entirely experimental. And on the evidence of the latest custom creation from Aaron and Shaun Guardado of the Suicide Machine Company – the XG750 – it's certainly true.
"We set out to turn the tame, street-cruising XG750 into an aggressive, lightweight hard cornering racing machine," Aaron explained to Bike EXIF. "It'd be a no nonsense, bare bones build."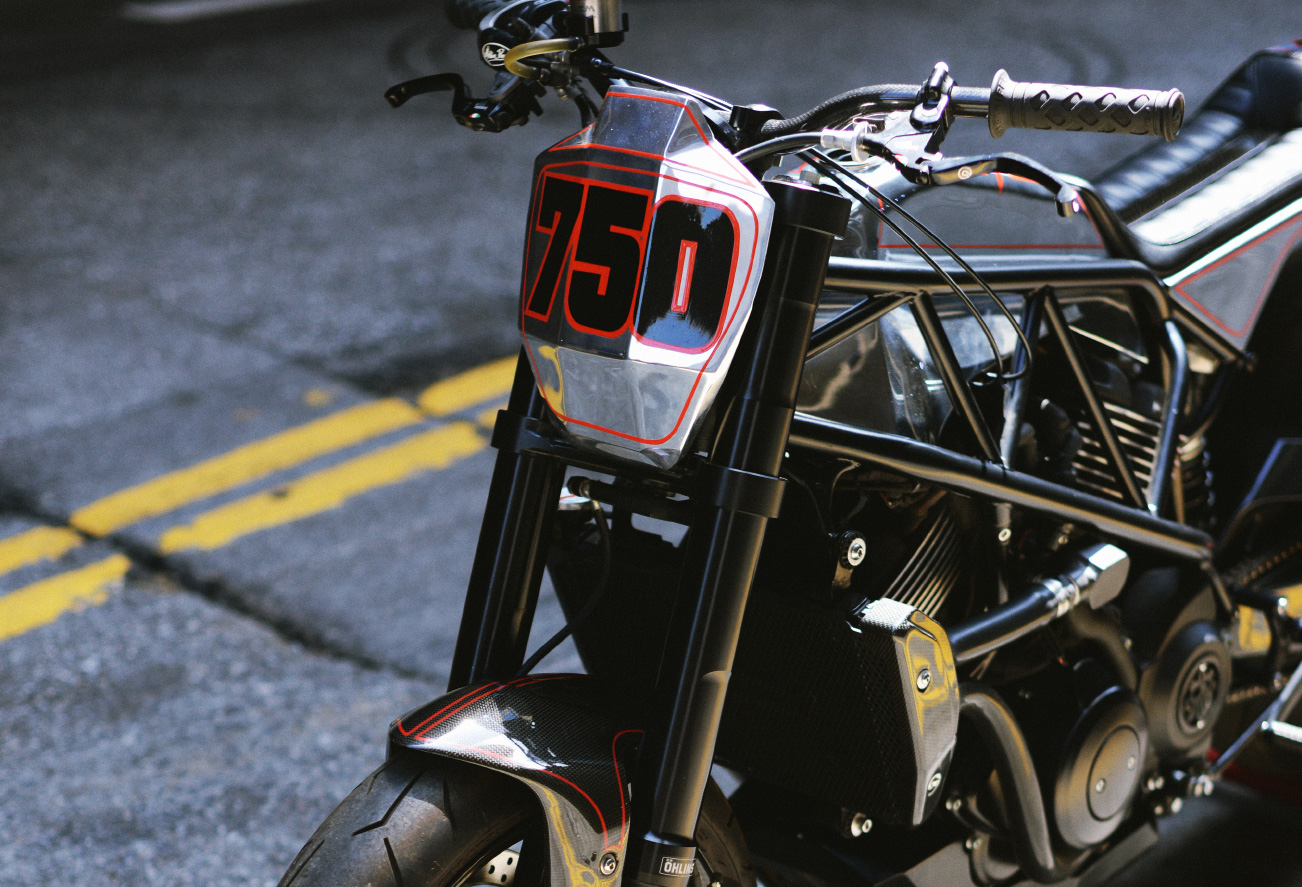 Unlike a number of custom creations out there, this Harley renovation is incredibly thought-out, down to the very last detail. The design, which was helped by a 'genius' engineering friend, began by laying out a frame with geometry numbers from both the XR750 and the Ducati 1098. With the modelling and dimensions outlined in SolidWorks CAD software, the studio could get started on building the bike.
"We paired this swing arm with BST carbon fiber wheels and Öhlins suspension," says Aaron. "The shock itself needed to be custom built, because of dimension constraints and weight differences between the 1098 and XG750 platforms.
"Öhlins were a huge help in this, and we ended up with a modified BMW S1000RR upper, with a standard 1098 lower mount."
Designing the bodywork naturally took a lot of time. Each piece started as a cardboard template that was transferred to aluminium sheet metal, hand cut and bent as fitted and needed. Having a beautifully crafted, unique Harley power plant in a trellis frame, Aaron and Shaun didn't want to hide the lines. So, the gas tank was designed after the frame had been completed and it fits perfectly between the frame rails and engine.
It's all incredibly high quality work and the finishing details are of the finest quality too, including Brembo brake calipers front and rear, paired with Brembo T-Drive rotors and RCS hand controls mounted on full carbon fibre handlebars. The beautifully minimalist aesthetic is finished with a carbon fibre custom seat from Saddleman which is expertly finished high-quality black leather.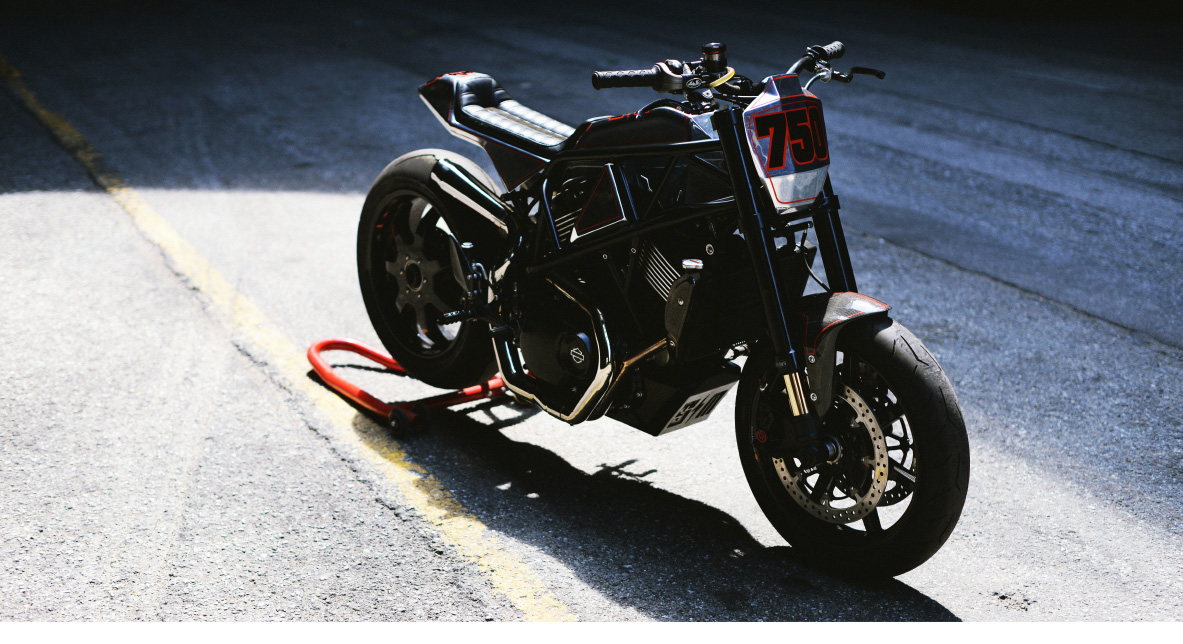 "We set out to build a motorcycle that paid homage to Harley's racing heritage," says Aaron. "At the start we didn't really have a grasp on what the final product would be. It wasn't a fully mapped-out build, and a lot changes were made as we went along."
"But it worked out, and worked out well. It could have come out looking a million different ways, and this is just one of the ways. It's not right or wrong, it's just a product of our combined imaginations."
For more information, head to the Suicide Machine Company website. Or, if you're after a little bit more two-wheeled inspiration, check out the Bandit9 L-Concept Bike.
Photography courtesy of Jose Gallina