While many of us can't quite afford the one-of-a-kind, spectacular homes that are scattered around the world and shown across the internet, they're definitely fun to look at. From the Simple House in South Korea to the serene Cajititlán Terrace in Mexico, there are many places across the globe that can fit the bill of a 'dream home. And, if you're on the hunt for another, then have a look at the incredible 'House on the Lake' by AUM Architecture.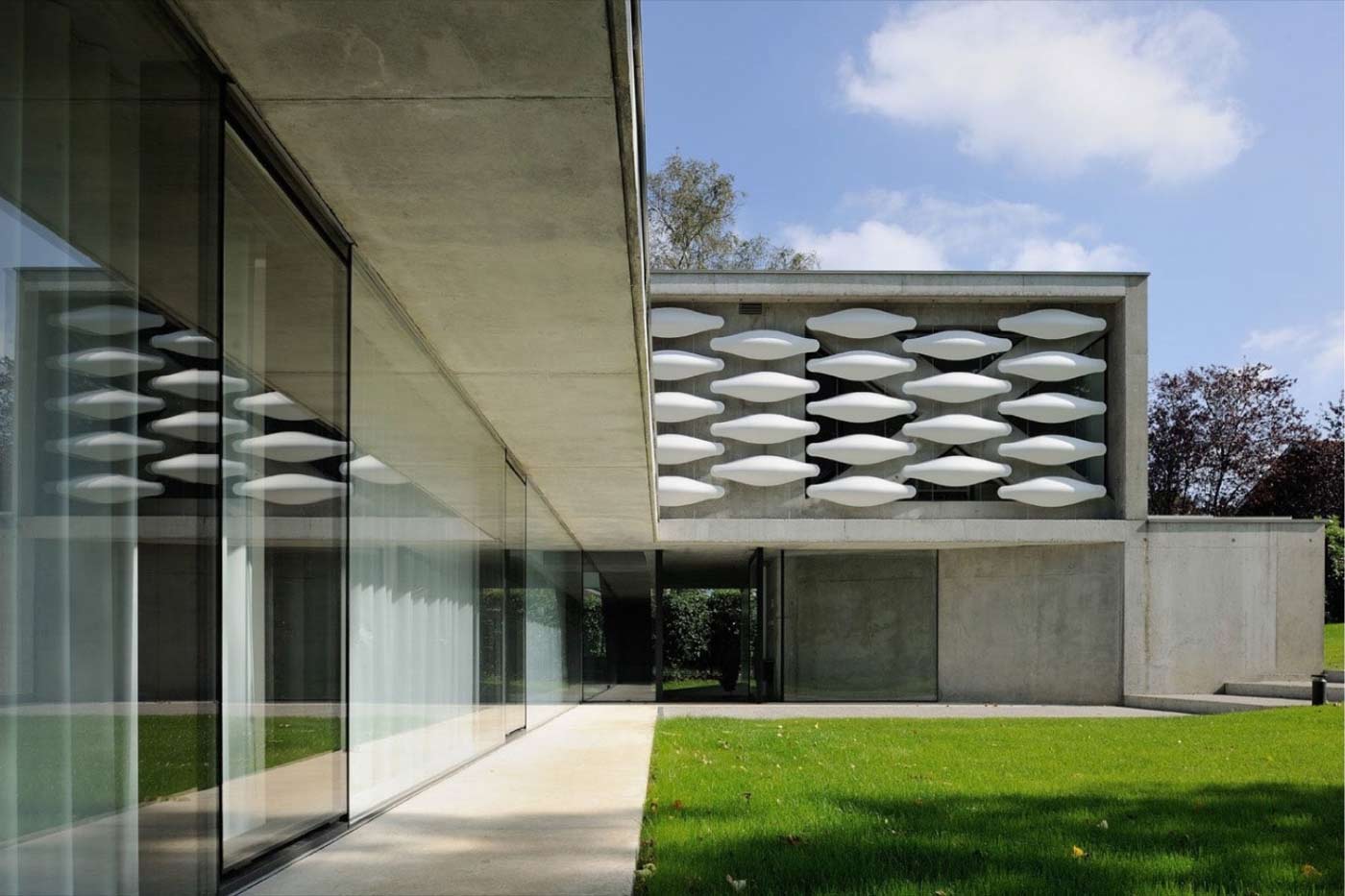 The 'House on the Lake' is a project designed for a couple with two children back in 2012. The house is made entirely of raw concrete and its structure is exceptional due to its apparent simplicity and its truthful sophistication.
The dwelling consists of two main levels that sit on a narrow plot that reaches the shores of the lake. The work of AUMN Architecture was to create a direct communication between the simple concrete volumes and the landscape. The other main desire expressed by the client was not to obscure the view of the lake from the top of the plot and the street. Thus, when one enters the property, the outlook has no obstacles and one can see the opposite shore of the lake.
The volume of the house results from the assembly of two boxes with clean, pure lines. The first box forms the wide-open, spacious ground floor. The second, like a beam of incredible weightlessness, comes to bear itself on the low volume and creates the floor stretching in cantilever towards the lake. The whole of the volume perfectly rests on a single column which illustrates all the quality and simplicity of the construction.
Images courtesy of Erick Saillet.