From the road there's a faintly menacing facade of vertical timbers, resembling a tall black fence. The timber is a clue to the remarkable house that lies within, as open and welcoming as the facade is closed and forbidding.
House A, as it's known, is clad in Silvertop Ash, a common tree in south-east Australia where this Melbourne house has been built. Inside, its open plan spaces use the wood throughout to punctuate the spaces.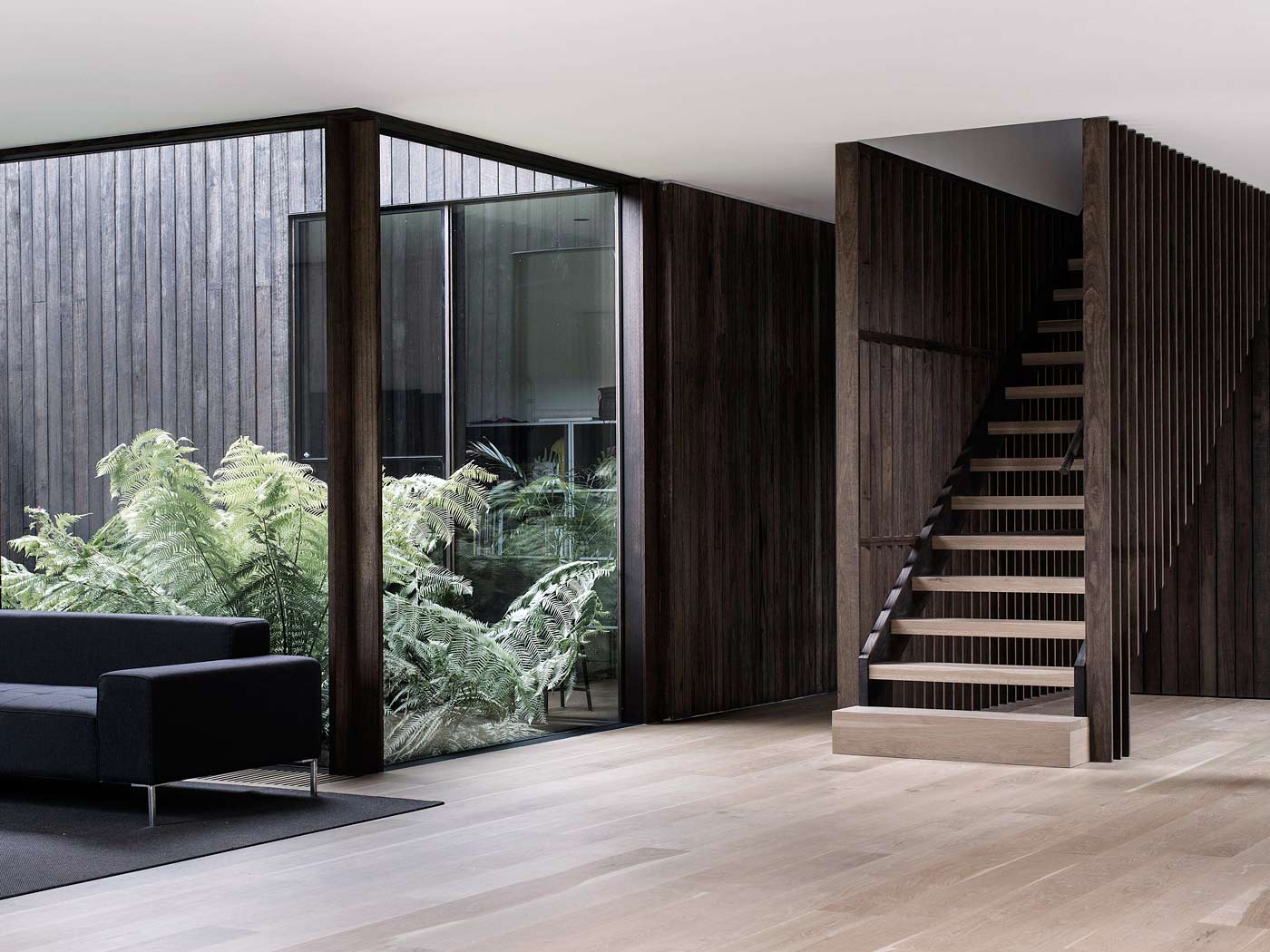 Architects Walter&Walter are locally based and describe this family home as "built by a carpenter". It shows. The idea is that the external timbers, also used to frame the exterior of courtyards, will weather over time so the house becomes part of its landscape.
Gain access to House A through what can only be described as an entrance aperture in that roadside fence and the revelation begins.
Floor to ceiling windows frame views of verdant greenery in the garden and interior courtyards. There's a real feeling of letting the inside in. The home is adjacent to landscaped public areas. The windows make the most of those views.
Pale wood floors contrast with dark Silvertop Ash panelling. Living spaces are designed to adapt to the changing needs of the family. Under the stairs, for instance, a timber screen conceals an area that could be used by a child to play in, or by adults as an intimate space.
We love the deceptive simplicity of House A: an A* from us.
Photography by Ben Hosking