Designed by Omar Almaguer Hiram Pozada, the lead architect of Taller 1+1, Casa Foraste is a stunning two-tone family home nestled in the heart of the thriving Mexican city of Guadalajara.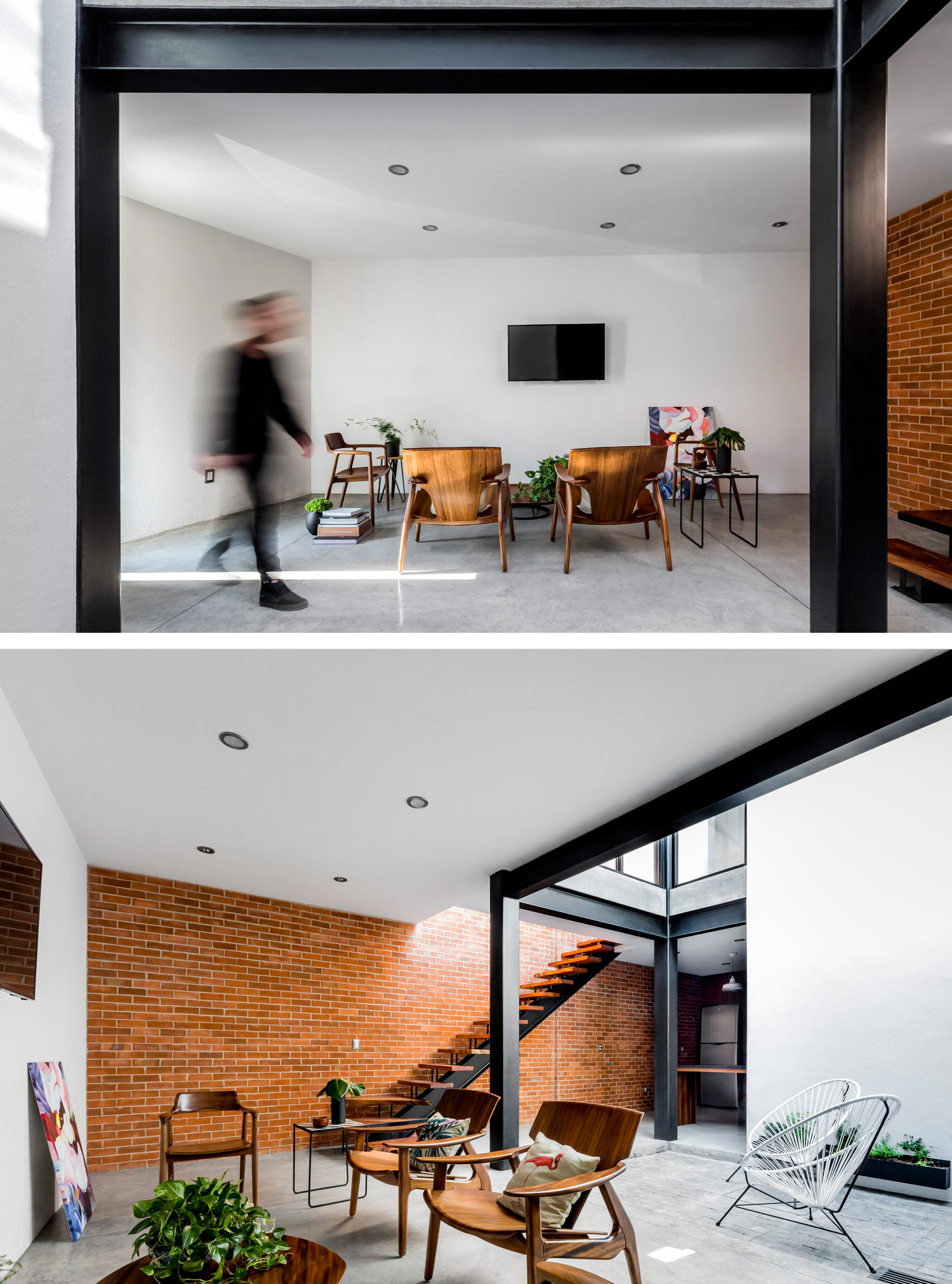 The single family dwelling was created for a young married couple and the goal was to provide a practical refuge from the busy city, whilst also optimising local resources. The design of the house was centred around a social nucleus which is stationed on the first floor. This is where the living room, kitchen and central courtyard are joined together in one integrated space that offers flexibility and connectivity between the other aspects of the home.
Due to its western orientation, the external façade of the house shows itself as a solid volume without any openings, and this was developed with the intention of protecting the home from direct sunlight. The materials used in the first plane of the front façade, highlight the simplicity and sobriety of the design. While the polished concrete volume was installed to reference the stereotomic architecture –  or 'the architecture of the cave that lies on the ground', as the architects explain. The secondary plane is composed of white textured-concrete with a small opening that seeks contact with the light to infiltrate the house with light and warmth.
Take a closer look around the property in the image gallery above and check out more of Taller 1+1's projects by taking a trip to their Instagram.
All images courtesy of Taller 1+1.