Right now, the Netherlands is a hotbed for the convergence of sneaker culture and men's style. Just look at some of the latest names to arrive online - NO LABEL, Unrecorded, Filling Pieces et al. for evidence. Well, one of our favourite footwear brands, ETQ Amsterdam, embodies this growing trend.
The trailblazer of understated Dutch design, ETQ has built a reputation for a restrained and uncomplicated approach to well-made footwear. ETQ grew from the idea that sneakers didn't need to be over accessorised, but would rather stand on their own two feet by letting the quality of the product speak for itself. So, in 2010 ETQ Amsterdam launched a range of modern, minimal footwear and has continued to design under the same three rules – elegant, timeless and quality – ever since.
We sat down with ETQ Amsterdam co-founder Robin Engelen to talk troubles, sneakers and making a mark in the growing world of men's fashion.
We're all inundated with new sneakers, new collaborations and new exclusives week-in-week-out and even day-in-day-out now, so what do you guys do at ETQ Amsterdam to ensure that you're a pioneering, original and exciting influence in the sneaker world?
We try to stay true to our own philosophy as we believe that there are enough hype products around. What we're trying to do is bring a quality product that provides timeless quality and transcends hypes so we naturally stay clear of that world. We're driven by a mindset that values the elimination of the unnecessary, we're driven by the idea of creating footwear that we ourselves really wanted, and would enjoy wearing.
So, what should a consumer be looking at when buying a pair of sneakers when there is such a great variety of choice, design and price point?
At ETQ Amsterdam we believe that the quality of the product speaks for itself. We invest a lot in sourcing the right materials and finding the best way to manufacture. When buying a new pair, a consumer should look at the same: what materials are being used? Is it stitched or glued? Are they comfortable? Things like that really make a difference.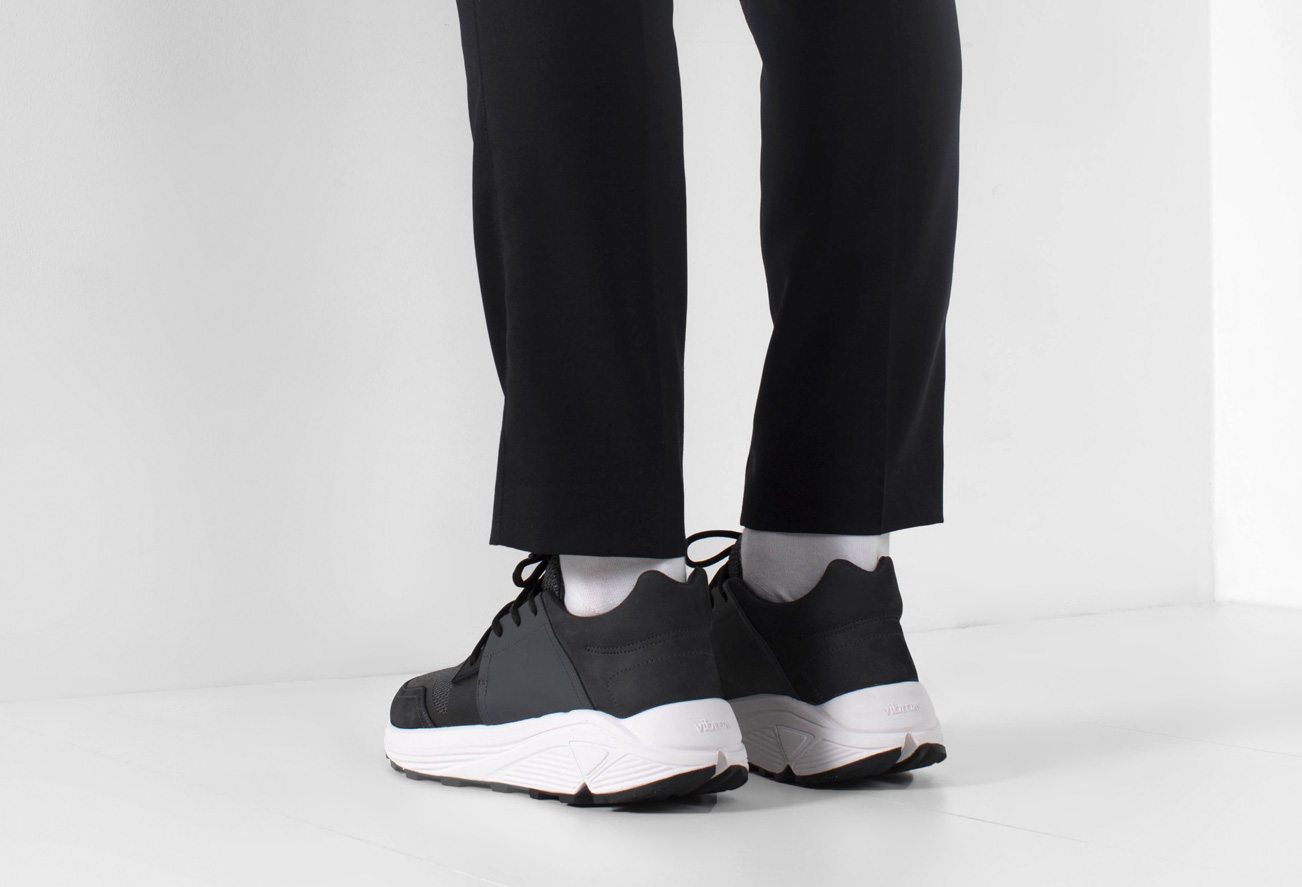 Where and how did your personal obsession with sneakers develop?
Before we (Robin founded the brand alongside Nick van der Pijl) started ETQ, we worked together at a local luxury brand store. After a while, we started to get annoyed by the exaggerated branding and pricing. We shared a common love for sneakers and fashion so we decided to dive in.
How did you transfer that initial obsession into setting up ETQ Amsterdam?
We wanted to make clean, premium quality shoes for a fair price. We transferred that idea into our first shoe design which now has evolved into our Low 1. At first, we just sold them to our friends and after a while, we were able to take on larger productions. Now, as our principles matured, ETQ matured with us into a carefully selected range of handmade footwear, menswear accessories (Leather Jackets, Basics, Chelsea Boots), and since September 2015 the multi-brand store in ETQ's home city of Amsterdam (etq store).
Do you remember your first pair of sneakers?
One of my earliest sneaker-memories must be of black Nike Cortez. A classic shoe I still wear now, actually.
What is your favourite pair of sneakers of all-time?
It's hard to choose, but currently, I really like the Nike Air Pegasus '89 (in OG Blue) I think that shoe shows the transition Nike made from making running shoes to an aesthetically well-designed sneaker.
What shall people be looking out for in the all-new ETQ AW collection?
For the coming seasons, and our current AW collection, we are looking at new technical materials and fabrics. We perfected our runner line-up a little further, and the staple models now provide even more comfort than they used to.
Tell us more about the move into innovation with new fabric choices for AW?
Like I've said, we try to stay true to our own philosophy and I think the products embody that. But then again, you can't make the same product every season. That is why we try to optimise the quality, search for different colours and materials and look for new possibilities within the boundaries of our own collection. I think this season's knitted Low 1's are an example of that.
What are your personal favourites from the all-new AW collection?
Sonic All Black, Low 4 White, and Low 1 White and the military-inspired Low 5s. These are the shoes that most of us wear at the office.
There's a lot of Dutch brands taking over right now, why do you believe that is?
Dutch Design has been a worldwide renowned export product for decades but it has always been a somewhat elite thing. Same goes for fashion. The thing we have in common with these other guys is that we tried to do it ourselves. None of us had a fashion background, which made a lot of situations very difficult, but also benefited us, as we weren't constricted by conventions.
I think all these brands show that you can do whatever you want.
If there could be anyone, past or present, to represent or wear ETQ sneakers who would it be?
It's very hard to choose one person. Patrick and I are both big fans of the design philosophies of Dieter Rams and Steve Jobs, but those are not really the greatest style icons imaginable. In sense of style, I would have liked to see Steve McQueen and James Dean in ETQ's. They were icons who really knew how to dress well in a clean and sophisticated way.
How do you design sneakers and collections? Do you have a particular ritual or formula to abide by?
It's a bit of a cliché, but we find inspiration in everything. For example, we are currently designing FW18 and our design director found inspiration while being on vacation in Marrakech. The colour palettes of this beautiful city got stuck in our minds, and we are now translating that into a strong collection.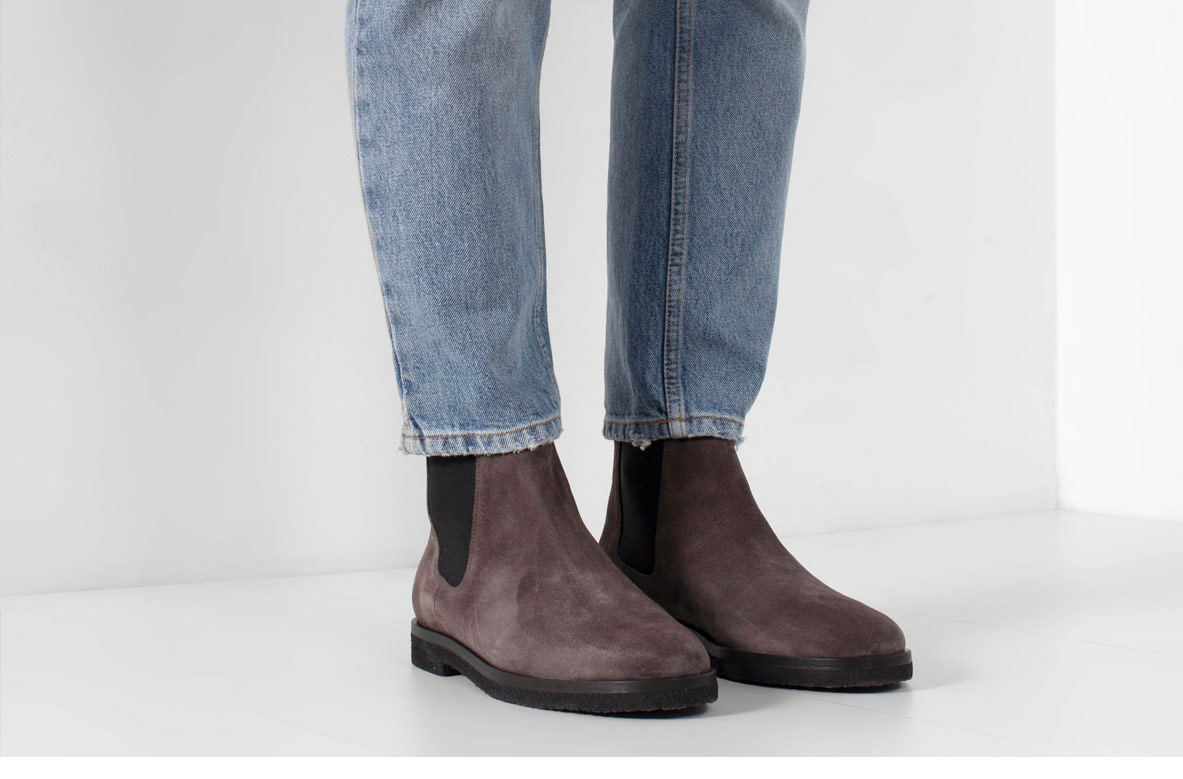 What do you think we should all be wearing this winter?
Dress understated, but with good materials and fits. The luxury of an item is not in the branding but in the way it fits.
Moving on from sneaker chat, what else do you like to get up to? What music are you into?
I recently discovered a Japanese ambient artist named Hiroshi Yoshimura. I'm also really into minimal classic music with artists like Steve Reich and Philip Glass.
What was the last film you watch?
Loving Vincent, an animated story about the famous Dutch painter Vincent van Gogh.
Have you got any recommendations for things to do in Amsterdam? Any good places worth visiting?
Personally, I think BAK is one of the best restaurants in Amsterdam. It's a beautiful restaurant and they have great wines, just like Café BinnenVisser which is a really cosy place just outside the centre. Huis Marseille currently has a nice expo with photographer Jamie Hawkesworth and if that doesn't feed your visual appetite you can always pay a visit to our friends at MENDO.
Okay, we think we have all the sneaker-related and greater life issues so far…have you got any last words of wisdom you'd like to add?
Even though our huge Autumn/Winter collection is still going steady, I'm really looking forward to SS18 which, materials and colour wise, might be the boldest collection we've made so far. So you will have to wait and see for that!
Shop the latest ETQ Amsterdam collection at OPUMO.
Be sure to check out our ultimate guide to men's trainers.