Soviet era architecture and design form the inspiration behind 'Life on Earth', a collection of one-off stone furniture created by two Tbilisi designers for this year's Milan Design Week. They are the work of Nata Janberidze and Keti Toloraia, the founders of Rooms in the former Soviet republic of Georgia.
"We decided to capture the simple forms of our daily life," say the designers, "and freeze them in time." A bench in Dacit stone is similar to those found at Soviet bus stops, complete with its own bespoke graffiti.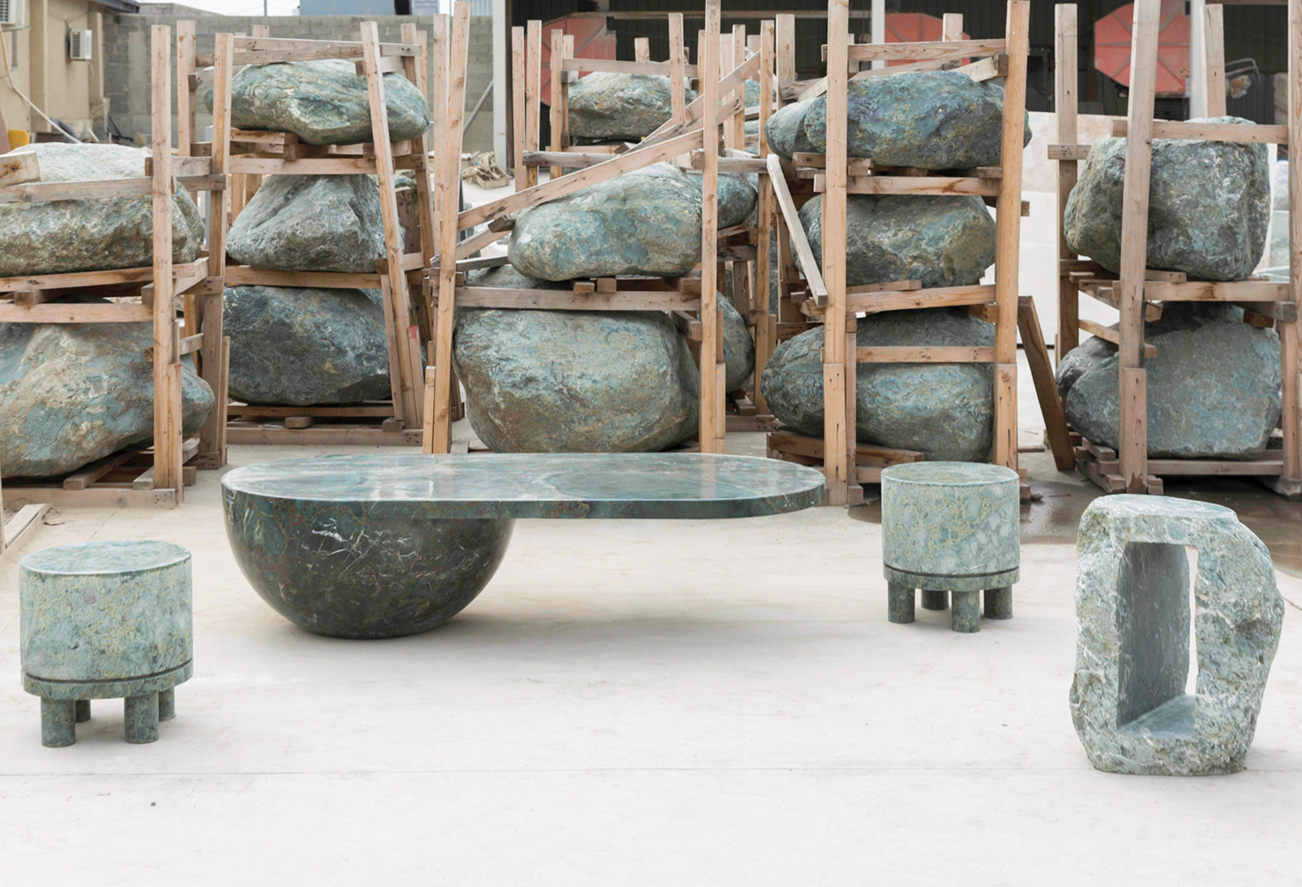 Many pieces are in Homestone, a volcanic green rock with golden veins found in the Georgian Khazbegi mountains that traditionally brings luck. A Homestone table balances on a semi-circular base. A sculptural stool can double as a side table.
French limestone is used for the 'Staircase Table'. The staircase that forms the base leads nowhere, just as, in the designers' view, there is no such thing as real change, just paths that have a dead end.
Terracotta pedestals are formed of lightweight combined composites. The inspiration is Soviet. The appearance is distinctly post-modern. 'Life On Earth' is a collection of conceptual, usable sculptures. Intriguing and eclectic.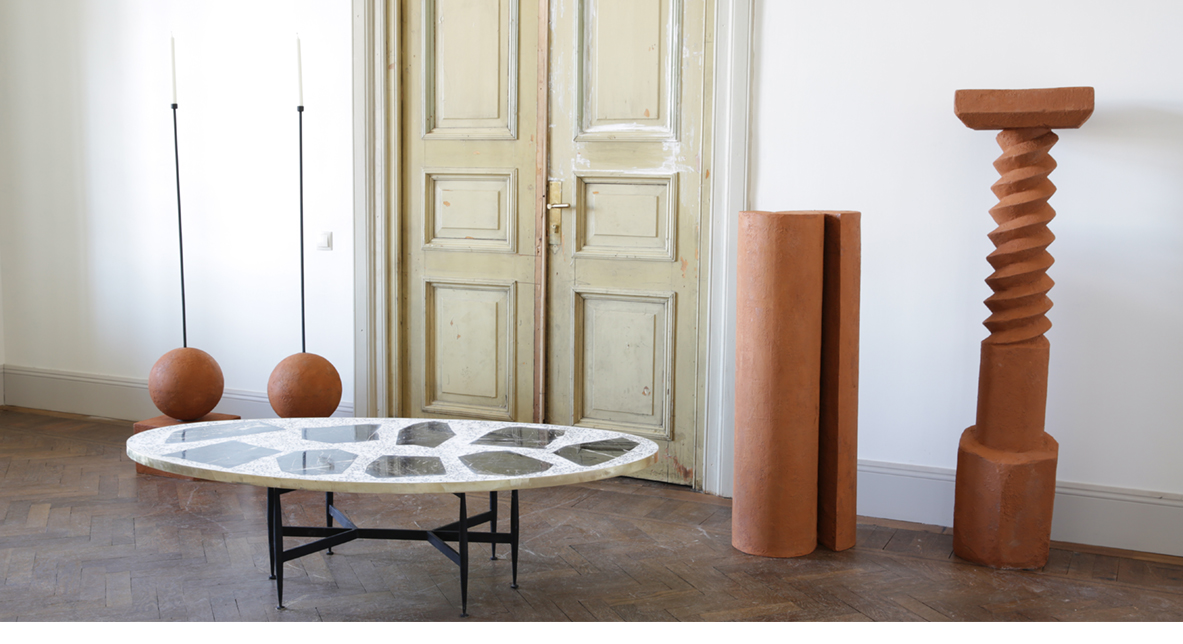 All images courtesy of Rooms.
Looking for even more interior inspiration? Check out the new furniture designers that we have our eye on from LOEHR.
Shop all furniture at OPUMO.