Nestled between pine trees, overlooking the Nova Scotia coast , Teph Inlet by Omar Gandhi Architect is the ideal Canadian getaway.
The property spreads over two floors with a luxurious swimming pool situated at the back of the house, along with an expansive garden area that reaches down to the shores of the lake. Enter through the double doors which take you to the staircase which the house is built around. The ground floor of the space is entirely windowed, so the natural light floods in while affording views of the lakes and surrounding forests.
The minimal red cedar panelling of the upper floor blends effortlessly with the nature that encompasses Teph Inlet.
A separate guest house is located at the back of the main property which contains its own kitchen, living space and lake-facing double bed.
In such a scenic location, Omar Gandhi has minimised the boundary between inside and outside with Teph Inlet, putting the inhabitants as close to the striking environment as possible.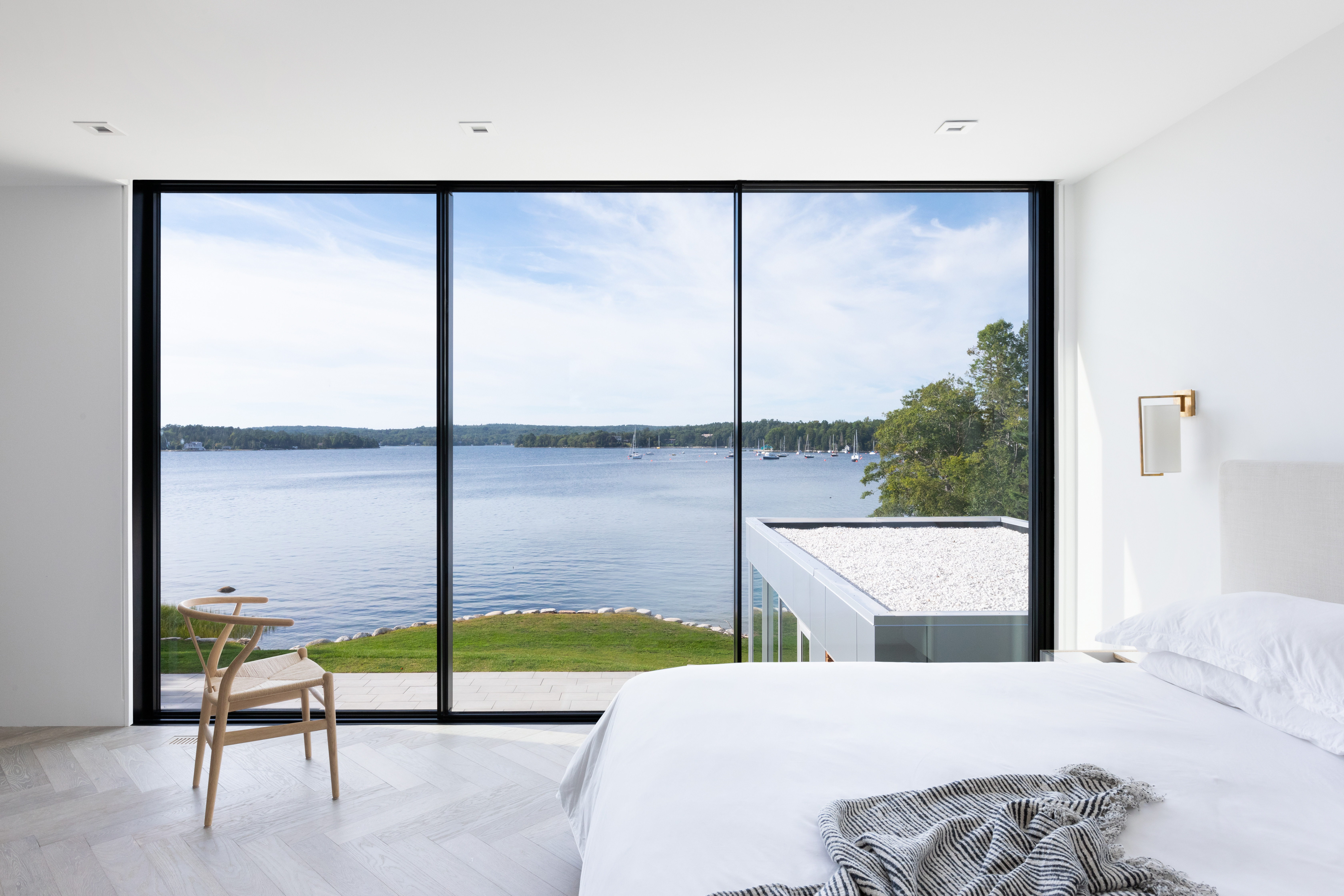 Discover more of  Omar Gandhi Architect's incredible work by heading to their website and following them on Instagram.