We've all been there; starting our day on a bum note by blankly staring at the reams of unloved clothes in our wardrobe. You may need to buy more, buy less or just have a re-think, but according to a piece published by the Daily Mail Femail Magazine last year, 'the secret to happiness is only having 37 things to wear'. We're not going to seek to prove nor disprove the theory – or even give it any light of day beyond acting as a nice shoe-in for this particular piece on wardrobe staples –  instead, we're putting forward our own 'capsule wardrobe' by picking out the top 5 items from the latest YMC collection.
Taking their title from industrialist pioneer Raymond Lowry, "You must create your own design style," Fraser Moss and Jimmy Collins founded YMC with the philosophy of creating clothing that can be easily mixed and matched with existing pieces in your wardrobe. Which is a simple explanation as to why YMC's unique and understated designs are both directional and highly wearable. Plus, without being led or influenced by seasonal trends, YMC also provide the solution for distinctive, intelligent clothing. Which makes the whole morning wardrobe routine a little less stressful.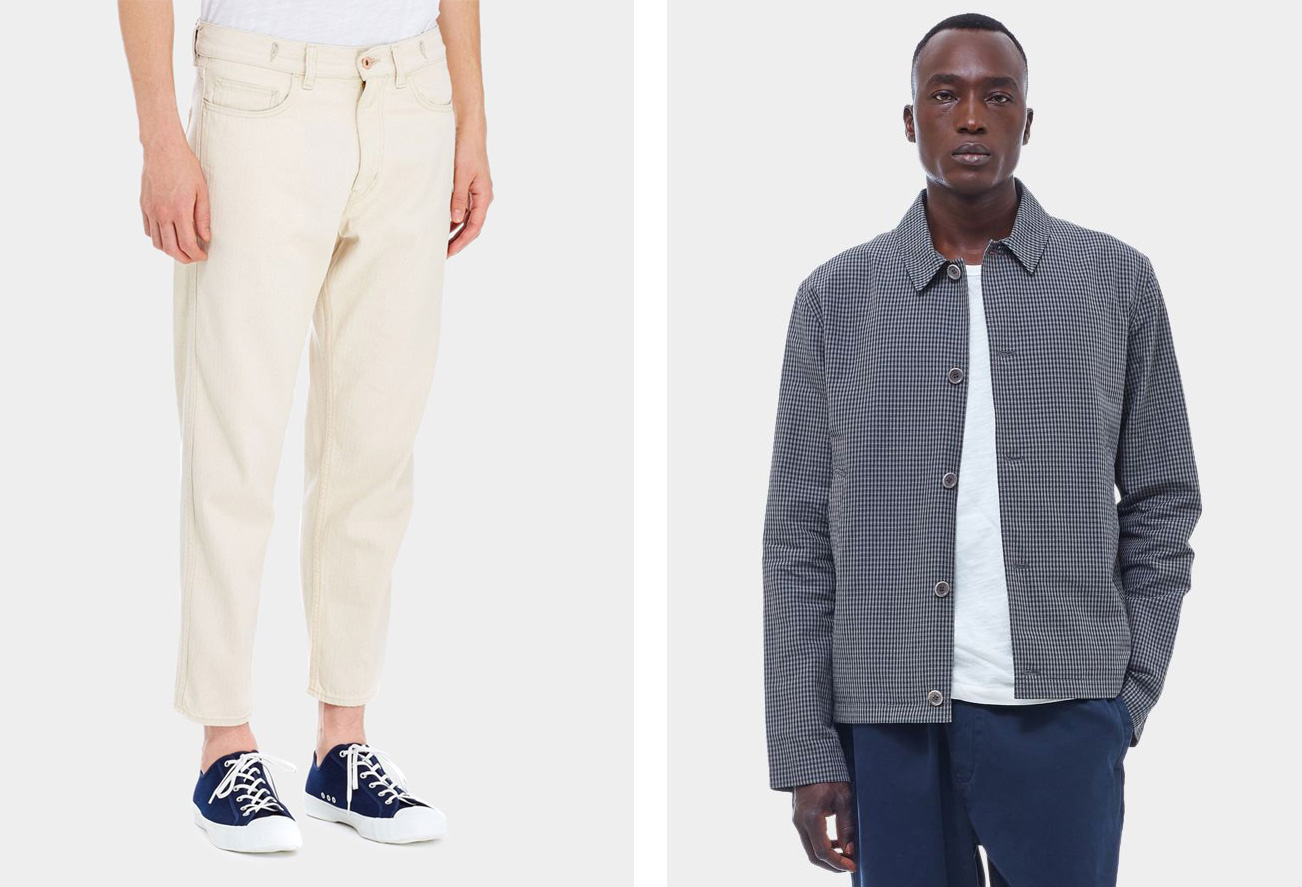 As mentioned many times before, YMC take great pride in their manufacturing processes. This pair of Greaser jeans not only pay homage to classic workwear silhouettes but also the brand's unmatched quality and personality. The cotton herringbone twill gives the trousers a unique fatigue effect and a certain kind of elegance, while the 5 pocket design and cropped fit ensure they can be comfortably worn day-in, day-out.
It's rapidly approaching light jacket season, which is a good enough reason as any to invest in another one. As we have all come to expect, YMC excel in the realms of lightweight and comfortable jackets that are fit for any occasion, and this Groundhogs Jacket is another winner. The classic cropped jacket features an array of classic workwear details from the fold-down collar, front patch pockets and Corozo buttons which are elevated through the beautiful small-check fabric and contemporary dark grey colour hue.
Although floral and print is back in bloom and etched on everything from tapestry sweats to denim this season, they are best worn in the form of pattern-fused shirts. This USN Shirt from YMC is our top choice for spring as its large jungle printed design is made all the more wearable courtesy of its garment-dyed finish and slightly oversized silhouette. Alternatively, if you're looking for something to wear a little later in the year, then pick up the short-sleeved, summer-ready Ecru Malick Shirt.
Alongside a number of pastel pink staples for the new season, YMC are looking to a few nautical influences with the introduction of relaxed Breton stripes, Crew Fleeces and this Noakes Yacht Crew Knit. Beyond the yacht intarasia design, the lightweight knit is the prime sweater for the new season courtesy of its comfortable cotton-linen construction and bold ink colour hue. Which means it will look just as good with both winter colour palettes – matched to black, khaki, and grey hues – as it will in warmer climes with cream, white and light blue colour palettes.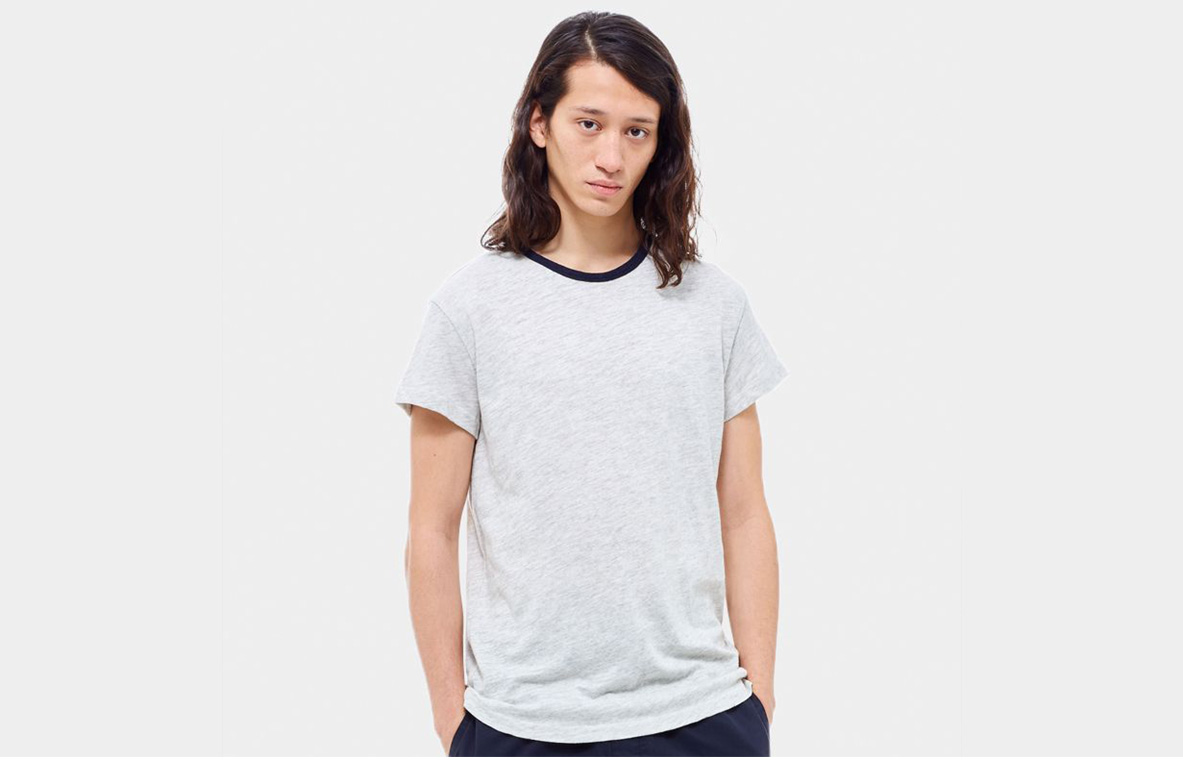 Grey / Navy Johnny Cap Sleeve T-Shirt
The YMC Johnny Cap Sleeve T-Shirt not only looks good – good in the way that all retro cap, contrast collar tees do – but it also feels great courtesy of its soft slub melange jersey construction.
Shop the entire YMC collection at OPUMO.