British-brand Hawksmill Denim Co seems to be more of an extension of founders' Fraser Trewick and Anthony Smith's own experiences and personal wardrobes than a commercial label in a traditional sense. The brand is renowned for producing high-quality workwear that 'shuns cyclical fashion trends in favour of good design and longevity'. Naturally, with Fraser and Anthony's experiences working with the likes of Duffer, Nudie and the famous Cone Mills White Oak denim factory in North Carolina, the brand is best known for its exquisite range of denim that includes everything from selvedge and organic to straight-leg and slim-fit.
Talking of Hawksmill Denim Co clothing, more of their latest designs have landed on site this week, and it features a lot more than just denim. And since we're such big fans of the brand, we have picked out the top five Hawksmill Denim Co items that no one can be without this winter.
The cable knit sweater has come a long way from its maritime beginnings at the turn of the 19th century when it was first developed as a rugged, warm-layer for fishermen and seafarers. The traditional cable knitting technique is as functional as it is decorative, as the weave is more durable and insulating than a standard knitted fabric. Therefore, this Black Aran Knit Crewneck from Hawksmill makes for one of the smartest knitwear investments for the harsh winter ahead. The Merino Wool, tailored-fitting sweater is detailed with a slim cable knit which makes it the perfect layering piece; especially when paired underneath a classic wool overcoat.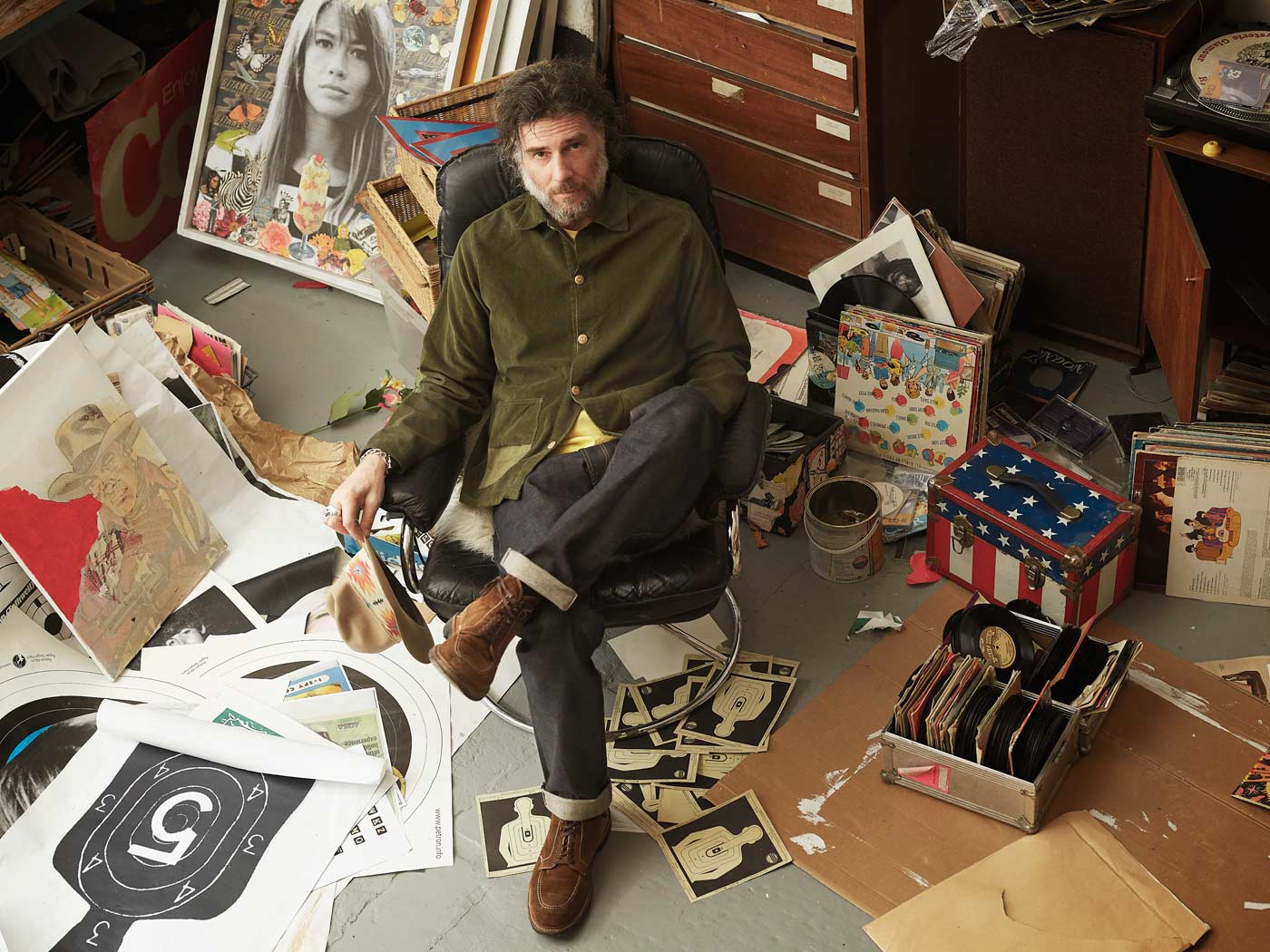 Olive Reverse Weave Utility Trouser
As mentioned, Hawksmill take great pride in their manufacturing process. This pair of Oliver Utility Trousers not only pay homage to classic workwear silhouettes but also to the brand's unmatched quality. The reversed sateen cotton twill construction gives these trousers a unique fatigue effect that gives them a certain elegance. While the loose tapered fit, side cinched button adjusters on the waist and various patch and slant pockets make them versatile enough to be worn dependently day-in, day-out.
You won't find a denim jacket that looks or feels like this anywhere else. Hawksmill's approach to the denim jacket, as with the brand's approach to pretty much everything, is to improve classic wardrobe staples with authenticity and high-quality construction. The resulting piece is that rare staple piece that feels, thanks to its expert Cone Mills Denim construction, like a lot of love has gone into the making of it. As a result, the MK2 Denim is more durable, dependable and hard-wearing than your average jacket. Plus, the subtle rinse wash gives it a delightful worn-in hue which means it can be paired with a range of different selvedge denim colours; from dark, light and washed.
Slim Tapered 14oz Raw Organic Jeans
Jeans are the one item in our wardrobes that are inimitably comforting; the clothing equivalent of a Sunday morning lie-in. And they feel personal, as every wash, fit and detail tells its own little story of how long you've had them or where you have worn them to. But, there is always room to expand your selection. Take this pair of Slim Tapered Organic Denim Jeans, for example. Not only are they crafted from Hawksmill Denim Co.'s signature 14oz organic cotton denim that will age expertly over time, but they are also cut in a contemporary slim tapered fit with a low rise and a narrow leg opening. Which means they'll suit almost everyone and look good for almost any occasion, both smart or casual.
Like the denim jacket, the utility jacket will also be an essential in every man's wardrobe – but that doesn't mean it can't get a remix every now and then. You'll not find one more authentic than this Olive Zip Utility Jacket, which has been given a heritage-inspired hit courtesy of the unique reverse weave sateen cotton construction. Hawksmill's ability to make a hardware staple look effortless is what makes it so special, and so easy to wear. Simply throw the jacket over a t-shirt or chambray shirt, with jeans or narrow chinos, and add a pair of lace-up boots.
Shop the latest Hawksmill Denim Co collection at OPUMO.