Acclaimed Toronto-based architects Williamson Williamson has completed a multigenerational home in the town of Ancaster that reworks the traditional house plan to accommodate a multi-generational family.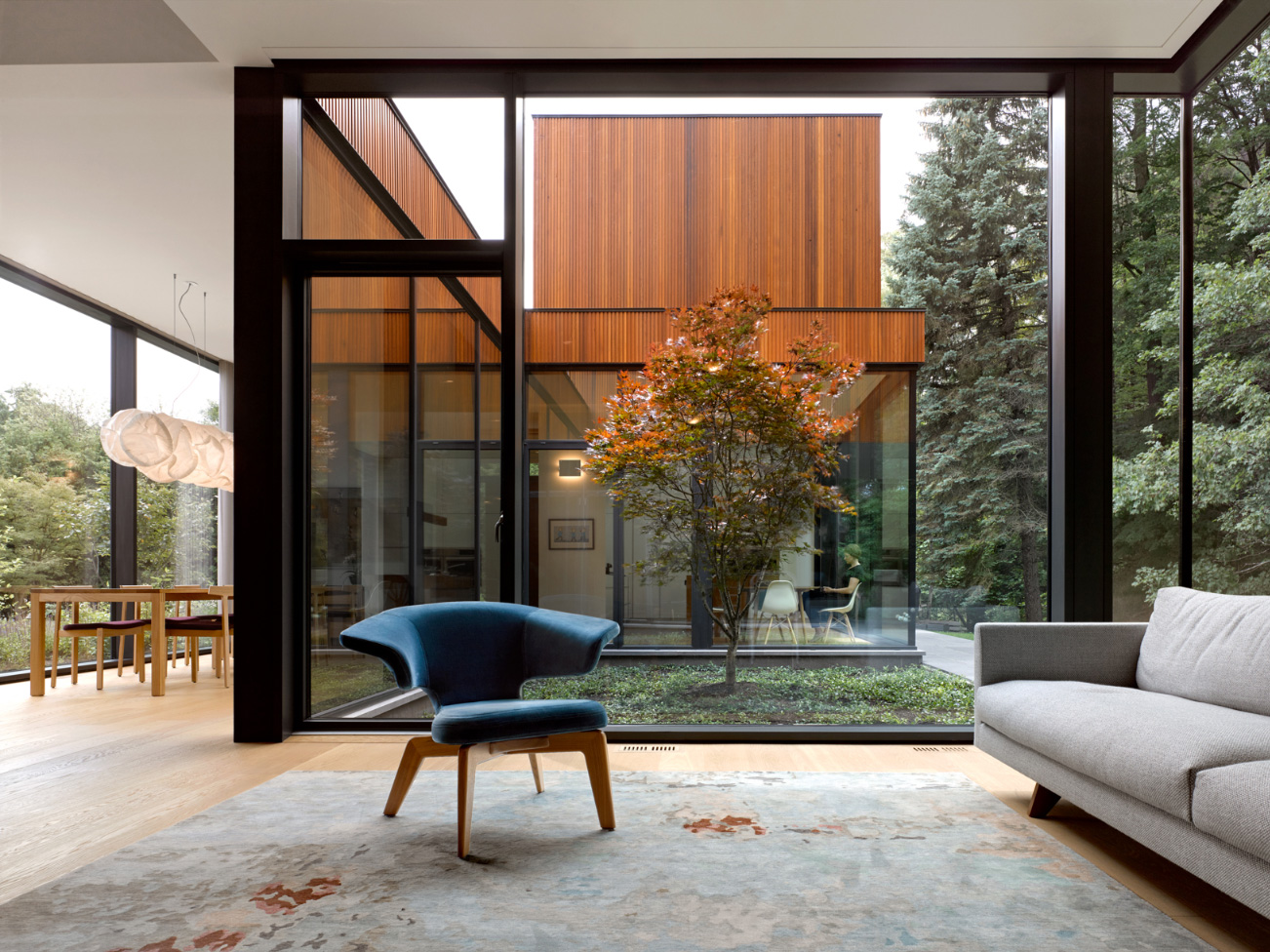 The unique L-shaped configuration runs along a stream in Ontario and organises the ground-floor spaces of the entire house. One bar accommodates a suite for the grandparents containing a kitchenette with its own seating area, bedroom and private bathroom.
A sculpted wooden staircase leads to the homeowners' quarters containing a master suite, sitting room and an office. On the opposite wing, the main living, kitchen, and dining room area wraps around a central courtyard created by two intersecting volumes. Clad in floor-to-ceiling glazing, this communal space looks out onto the landscape, highlighting a single tree and the neighbouring stream.
"The House on Ancaster Creek is an example of owner-driven development, creating a unique solution to the complex issue of ageing-in-place," explained Williamson Williamson.
"The project constructs a scenario for living that allows for autonomy while mutually benefitting from proximity," the studio added.