Built to carry a City worker on his London commute, this Auto Fabrica Type 7 breathes bespoke class from every rebuilt pore. Here are three reasons why this remake is better than the original Yamaha SR400: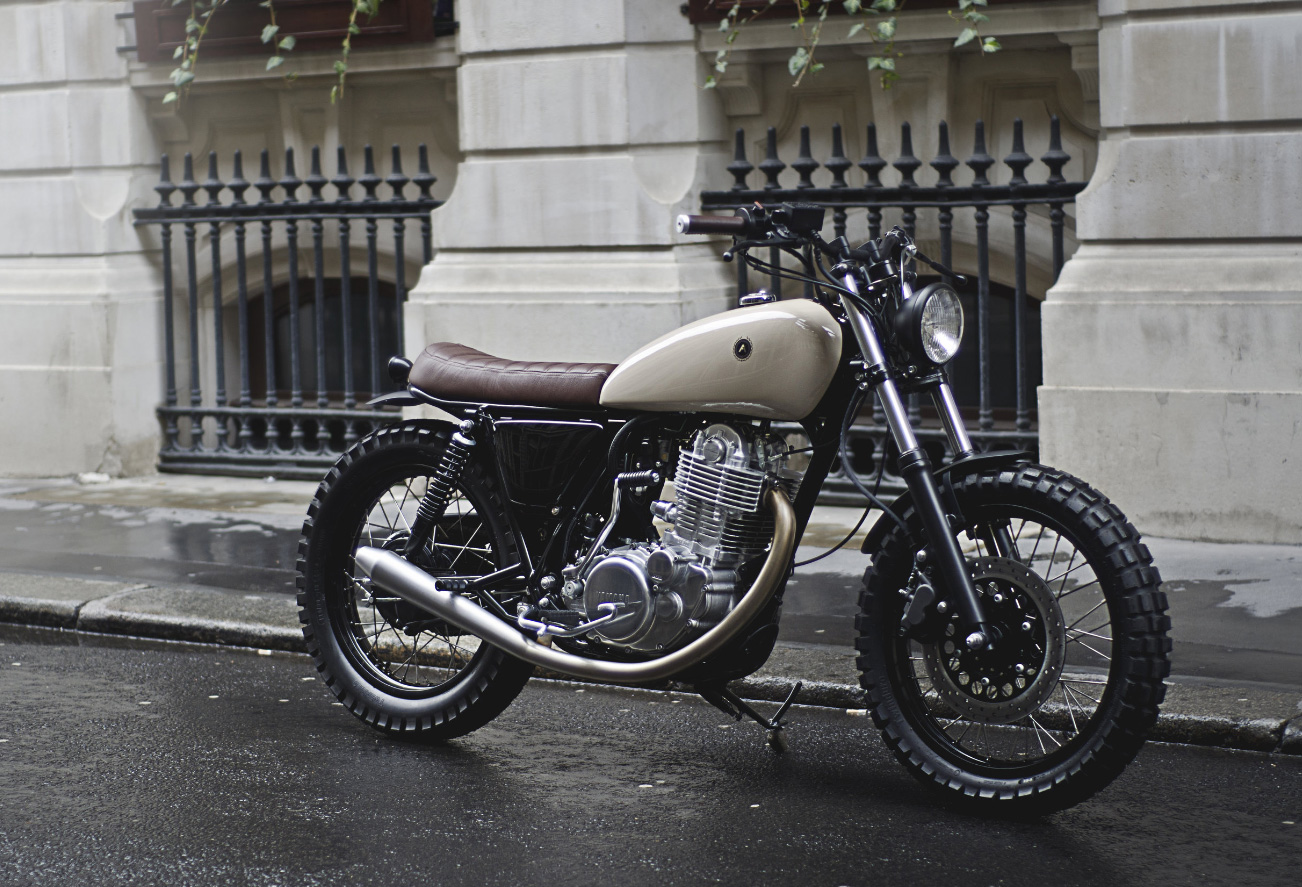 It's Lovingly Hand Built
Even the new stainless steel exhaust is hand bent. Bujar and Gazmend Muharremi, the brothers behind Auto Fabrica, do things the old way and if that means taking time, then so be it. Every spoke of the 19-inch wheels was taken out and the wheels re-laced with stainless steel replacements.
It Features Just The Essentials
Slim black mudguards front and rear are complemented by small but powerful LED lighting and indicator units. The frame has been truncated and the rear modified.
It Shows That The Future Is Beige
The fuel tank (modified, of course) is - controversially but successfully - beige. The custom seat is colour keyed to match in supple brown leather with a subtle suede detail to the rear.
It's Ideal For Weekends, Too
As you'd expect, the brothers Muharremi have fully rebuilt the single cylinder engine in their Southend-on-Sea workshop and we'd expect the Type 7 to hit the ton, at least. Knobbly tires and uprated shock absorbers invite out-of-hours off-roading.