In a part of Arkansas characterised by what architects Modus Studio describe as "McMansions", Dogwoodtrot House provides a forceful, highly original counterpoint. This large family home trades showiness and pretension for what the architects call "useful, purposeful ... poetic space".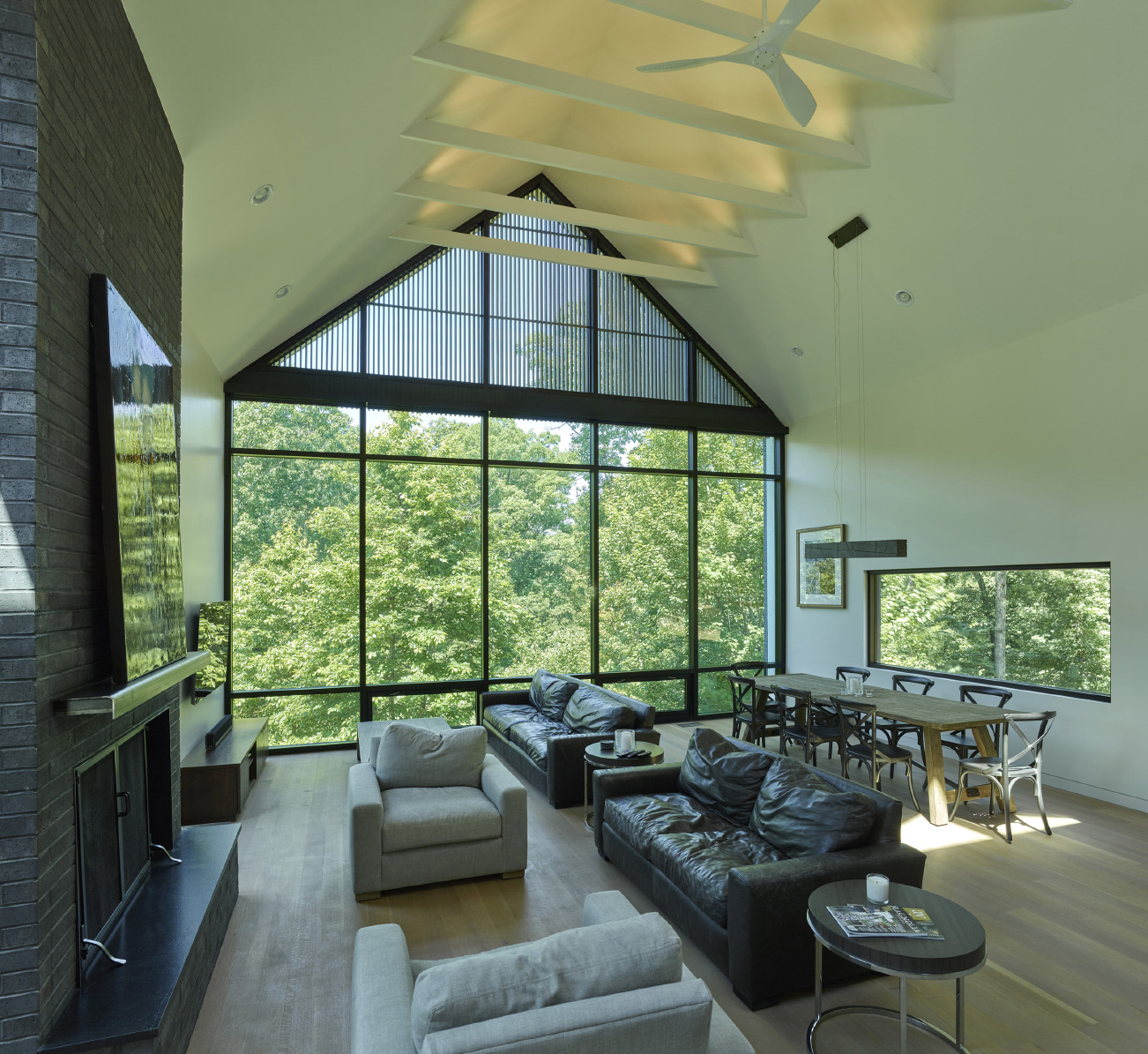 Set over two wings, linked by a dramatic, yet highly functional, live-in bridge, this remarkable home draws on the rural vernacular while providing highly contemporary open-plan living areas in a simple colour and material palette of white walls and pale wood floors and panelling.
While the southern wing houses functional spaces such as garage and utility rooms, the northern structure houses the master bedroom and generous living spaces, giving on to a shaded patio underneath the ingenious bridge.
The bridge linking the two wings also provides a playful setting for children's bedrooms. The architects describe it as being "similar to a tree felled across a ravine". The hefty trusses that form the bridge's essential structure are left exposed in both the linking corridor and the adjoining sleeping quarters.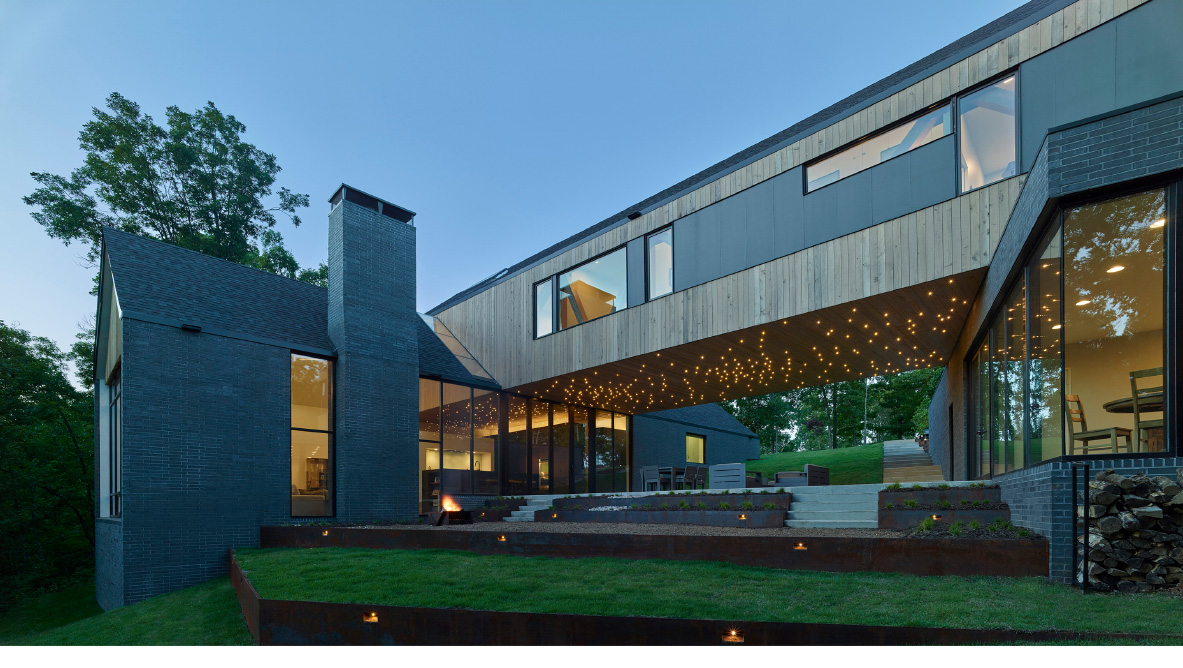 Photography by Timothy  Hursley & Aaron Kimberlin
If you're a fan of this, then you need to see the driveway of Studio KWK Promes' 'By The Way House.'