Welcome to the time warp E-Type. This 1962 Series 1 3.8 Coupe is one of the finest of its kind. Up for auction with a mere 12,418 miles on the clock, it's no surprise that collectors are lining up to bid.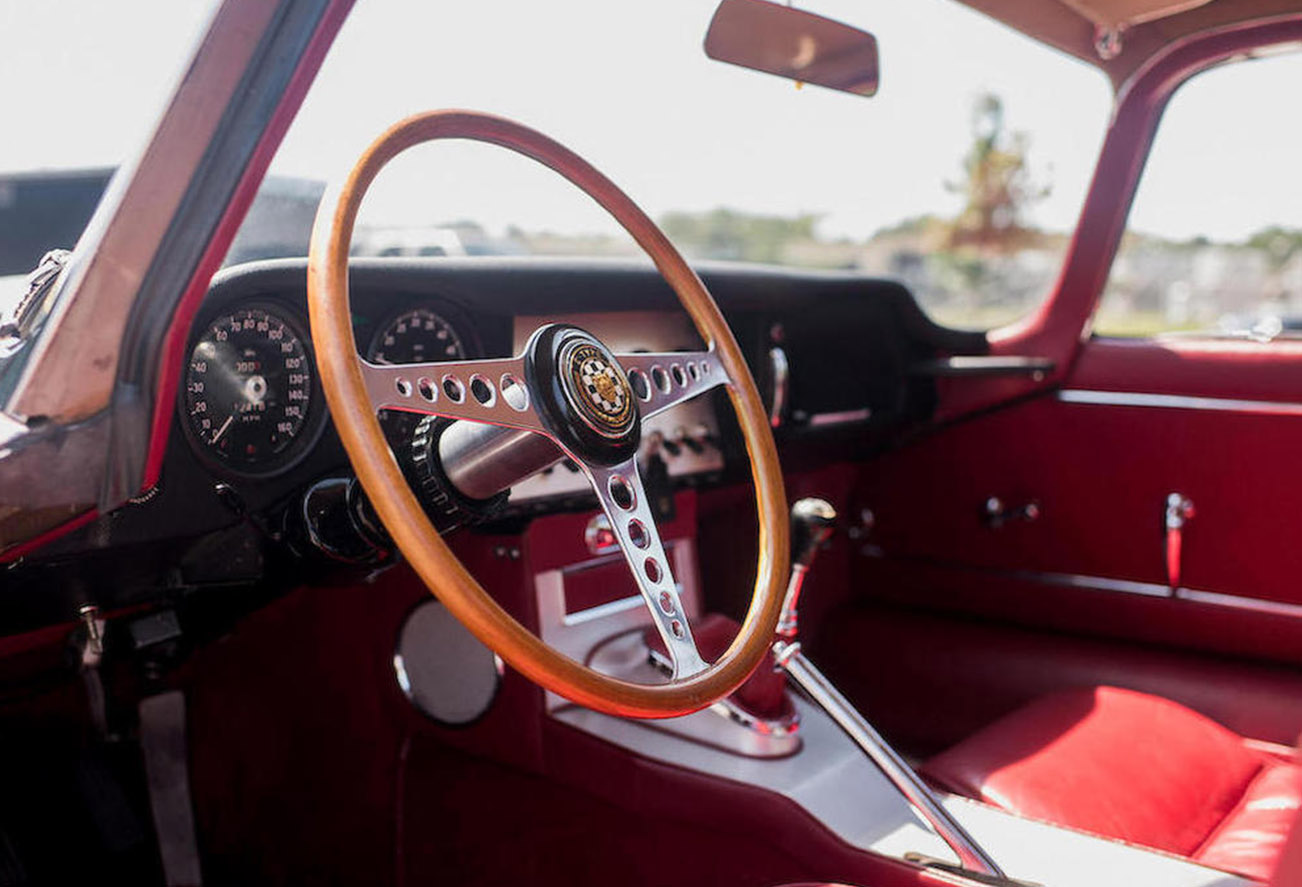 From the outset this Jaguar led a charmed life, originally with a fastidious owner in Pennsylvania. It's never been driven in the rain. Indeed, it's rarely been driven at all. Later years have been spent in air conditioned comfort as part of a renowned collection in South Carolina. Awards? It has many.
Paintwork is in striking Opalescent Bronze, as applied at the Jaguar factory. Likewise the interior is entirely untouched, in red Connolly leather. Even the whitewall tyres are original. The spare is said never to have touched ground.
Under the deliciously long bonnet lurks the majestic sight of Jaguar's inline six, perfectly detailed and complete with the correct three SU carburettors. Is it too much to hope it'll be used in anger?
The E-Type is being sold by Bonhams at their late August Quail Lodge auction. An estimate of £110,000 - £150,000 may prove to be conservative. For full auction information, head to the Bonhams website.
Fan of Jaguar? You need to see this Jaguar XK 140.