The Porsche 993 is, for the true aficionado, the last of the real 911s. It was the final time the Zuffenhausen factory installed an air-cooled engine into their supremely capable sports car, ending a tradition that dated back to the first 911 in 1964.
For the 993, Porsche engineered an entirely new rear suspension that meant that your 911 was less likely to throw you into a hedge when accelerating around a corner.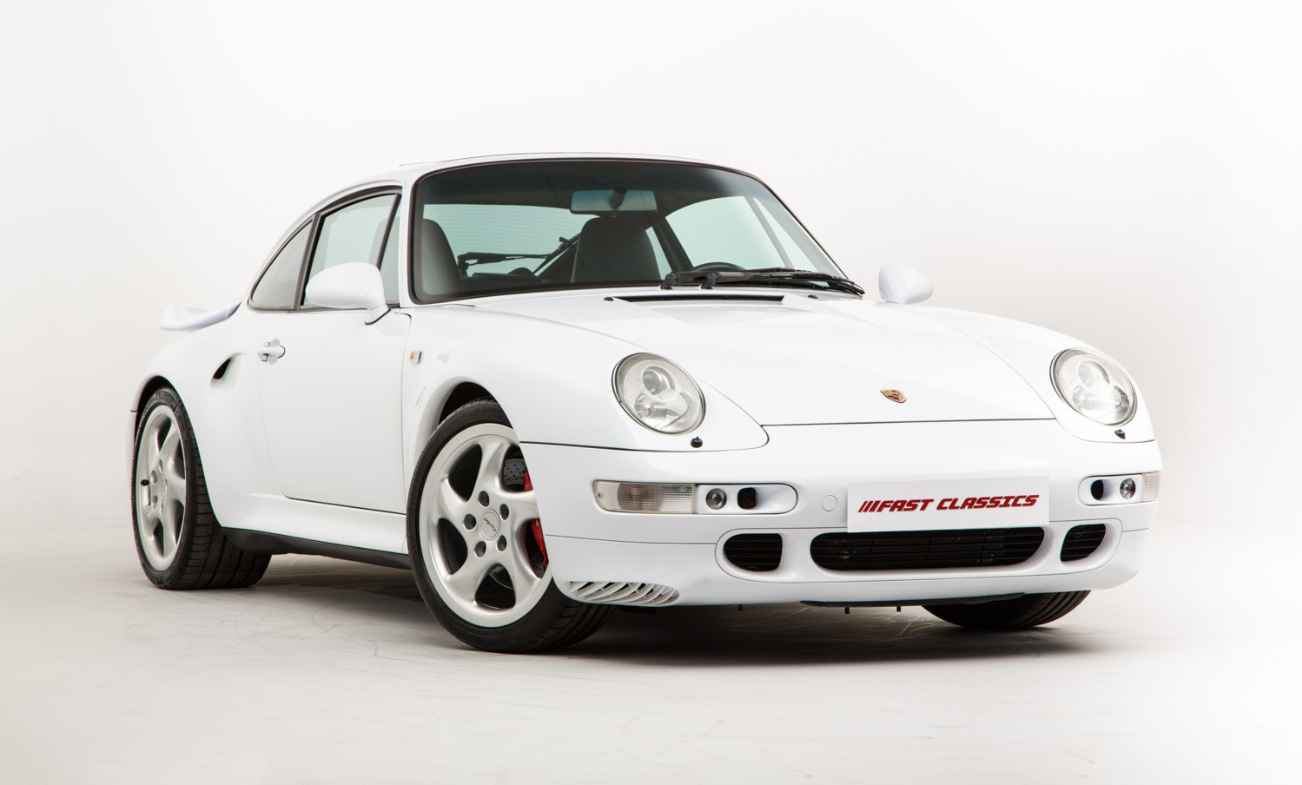 Delivered new to its first keeper in Japan in March 1997, this immaculate 993 Turbo has covered a mere 18,594 recorded miles and is presented in original Glacier White complemented by an unmarked black leather interior.
Factory fitted extras include side air intakes, but your gaze is more likely to be grabbed by the full rear wing providing both extra downforce and crucial cooling for the 402 bhp flat six engine beneath. In Turbo guise, the 993 reaches 60 mph in just 3.9 seconds with a top speed of 182 mph.
These Porsches are appreciating fast, so the price tag that Fast Classics have on this car should come as no surprise: it's yours for £134,995.