With the effortless elegance of a bygone era, this Mercedes Benz 300 SE Cabriolet exudes class and style. What's more it's from a time when every Mercedes Benz felt as if it were hewn from solid rock.
Just 708 Cabriolets were made, with just 92 in right hand drive, making this car super-rare. Restrained styling is by the renowned Paul Bracq, the French designer later responsible for the TGV high speed train.
Inside you'll be cosseted in parchment leather. Walnut provides the finish for the instrument surround, dashboard and door cappings. Your view from the driver's seat takes in the famous three-pointed star as you cruise down your chosen boulevard.
Peter Sellers favoured the 300SE Cabriolet and it's easy to understand why. There's nothing excessive, until you lift the bonnet. The 170 bhp 3 litre in-line six cylinder - here showing the patina of real use - is a development of the high-performance unit in the 300 SL Gullwing and will gently waft you to 115 mph.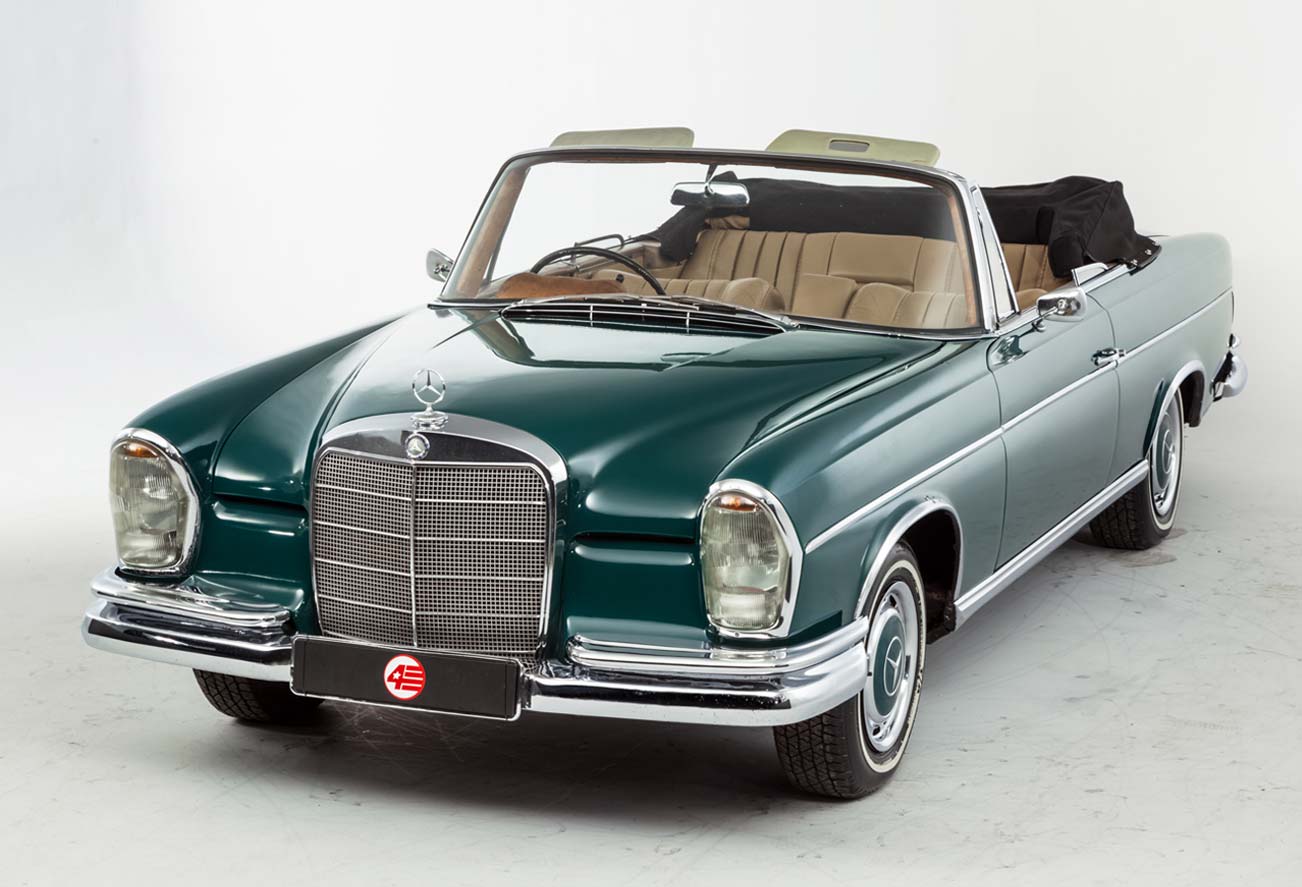 4StarClassics are selling the Mercedes with no price listed. Expect to pay around £220,000. Cheap at half the price.