Sat 1,230 metres above sea level and latched onto an eternally sunny plateau in the Dolomites, Italy, is the boutique MiraMonti¬†hotel. Although the alpine retreat does have the luxury of its views 'Äď boasting magnificent bird'Äôs eye vistas of Alto Adige - it is the hotel's eclectic design that makes it a notable Italian stop-over.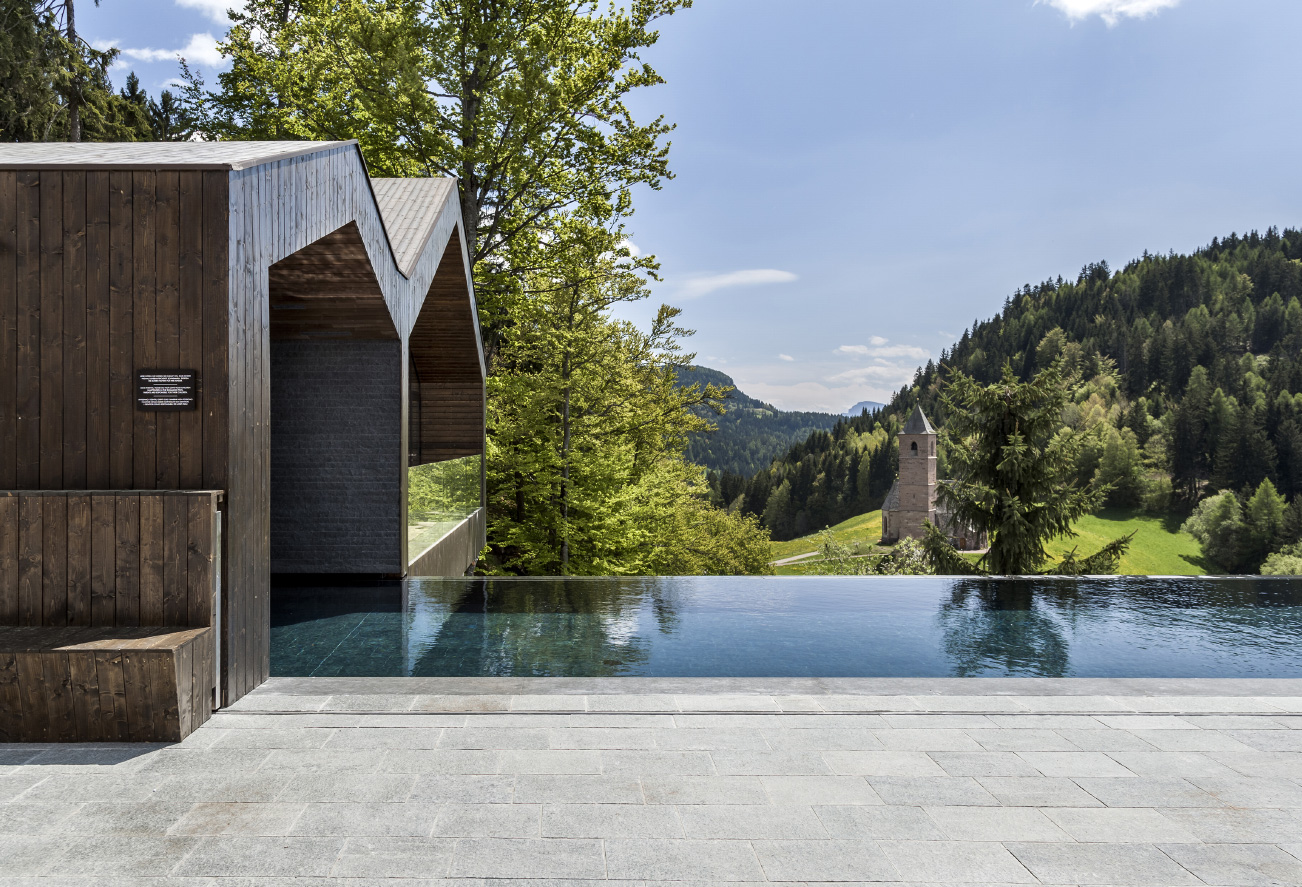 The cleverly balanced interior marries the roots of the region Рthrough a multitude of vintage furniture that references the mountainous culture of the setting Рwith drops of modern design. The expansive interior also draws a contemporary influence through the influx of a light material palette and warm wooden facades.
The incredible architecture stretches most impressively into the salt-water infinity pool that presides over the top of The Alps. The nature-mimicking pool acts as an ingenious way of connecting the modern hotel with the dense surrounding woodlands; whilst also adding an everlasting sense of romance that makes the MiraMonti so special.