A cubist vision rises above its neighbours among the vegetation of an abandoned nursery on the outskirts of the Vietnamese city of Da Lat. Designers 7A Architecture Studio have created a sculptural, modernist live-work-exhibition space for a photographer. The remarkable result is both cost-effective and striking.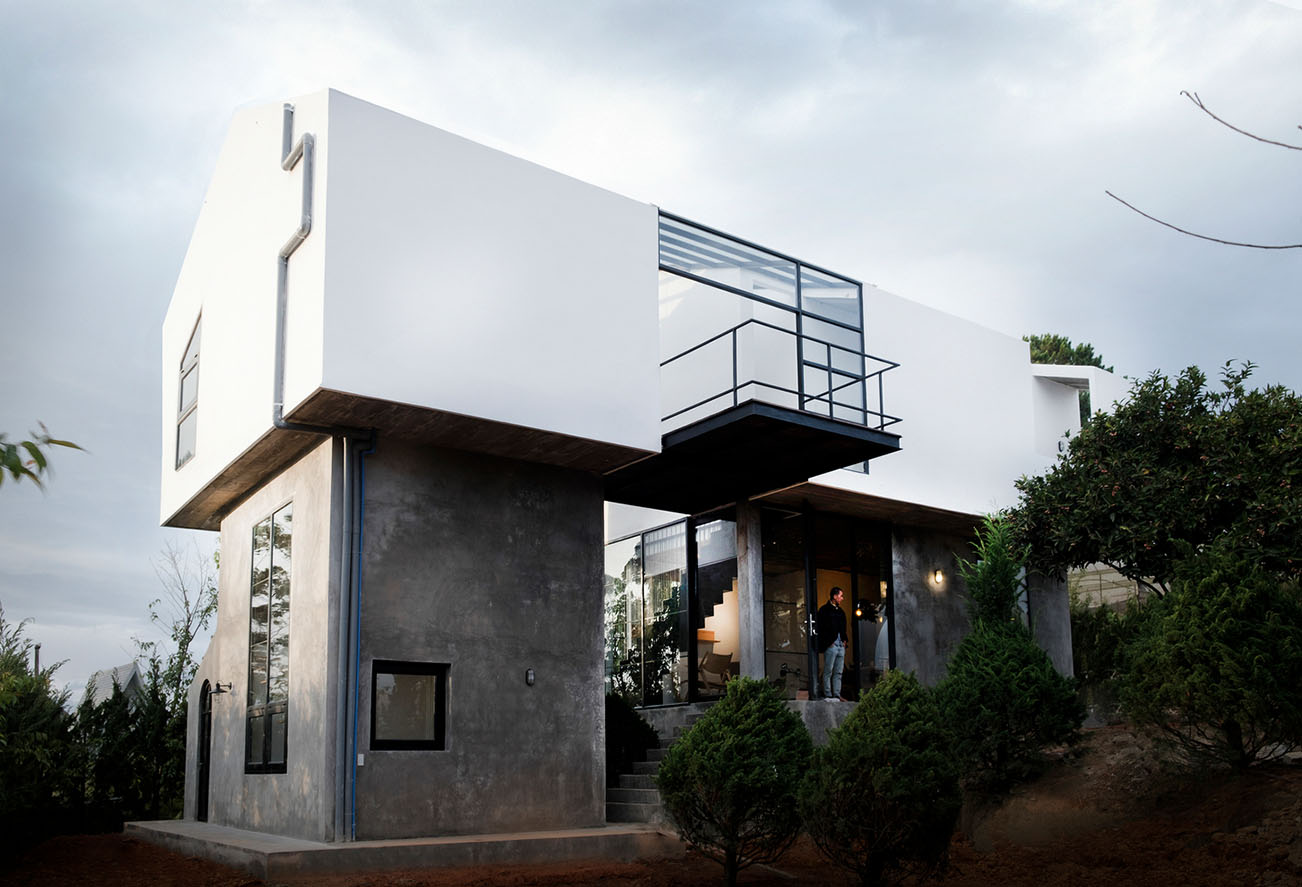 The upper storey with its private areas is painted brilliant white, appearing to form an entirely separate pitched roof house which perches atop the bare concrete of the ground floor. A feature Bauhaus style balcony juts prominently out. The lower floor ingeniously "climbs" the steep slope of the site.
Within, the finishes mirror those outside. Bare concrete downstairs is proudly exposed on walls and floors. Climbing the stairs, the walls become pure white and floors are pale wood. Black framed windows unite the two levels. Spaces are deliberately small but seem larger through the use of large areas of glass and tall ceilings.
The build used the same simple techniques of other homes in the area so that local labour could be used. A tight budget resulted in eco-friendly cost-saving strategies. The wood used in concrete shuttering, for instance, was repurposed as bespoke furniture.
Picture perfect, we'd say.