Elvis Presley once lived here. Now this 1950s flat roofed, glass walled Beverly Hills mansion, gazing out over the city of dreams, has been meticulously restored to become the new Los Angeles home of Casa Perfect, the high-end interiors gallery that showcases its pieces in residential environments.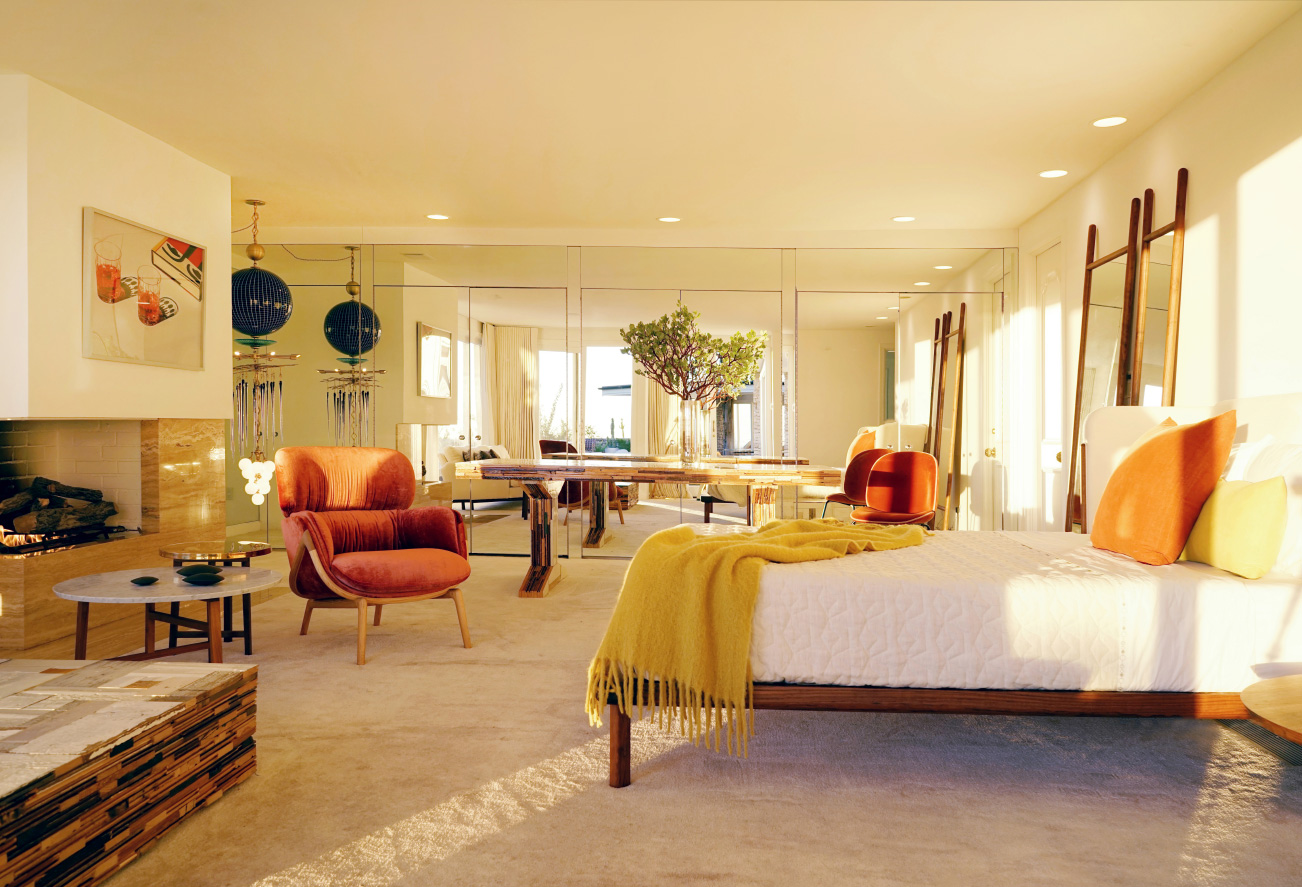 Presley bought the residence in 1967. The classic Californian mid-century home is set on the exclusive Trousdale Estates. Presley lived here with wife Priscilla and daughter Lisa Marie for six years.
Visitors, strictly by appointment, can imagine The King himself entertaining beside the pool. Floor to ceiling windows take in the view while skylights welcome in more of the California sun. Marble fireplaces and parquet floors have been refreshed.
The gallery makes no bones about selling a fantasy. "The newly renovated residence," says Casa Perfect, "is nothing short of the mythical California pad imagined in vivid celluloid dreams." Pieces within are bespoke or of strictly limited edition. There's very little under $5,000.
The glamour of a P2 Lavinia Exagonal Armchair is very much at home. Priced at $7,820.00, it's a veritable bargain. Lighting tops the $20,000 mark.
Elvis would, we feel, have approved.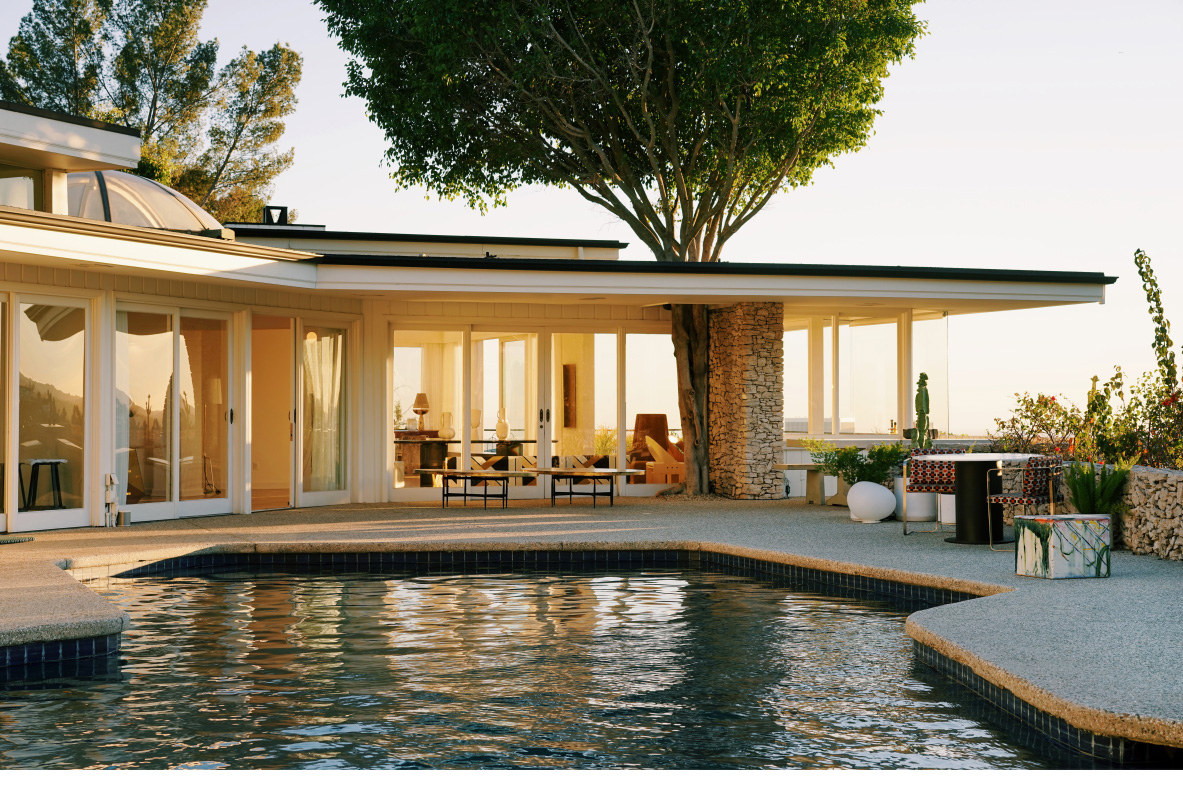 Photography by Pia Riverola.