"Design is the method of putting form and content together. Design, just as art, has multiple definitions; there is no single definition. Design can be art. Design can be aesthetics. Design is so simple, that's why it is so complicated." Complications aside, Scandinavia, and in particular, Denmark, has long been known for its distinctive design across the topics of architecture, art, homeware and interiors. The emphasis on creating forms that are simple and straightforward yet distinctive due to their straight, smooth lines are the same principles that are being used to create a line of men's watches of unparalleled quality by flourishing watchmaker Richardt & Mejer.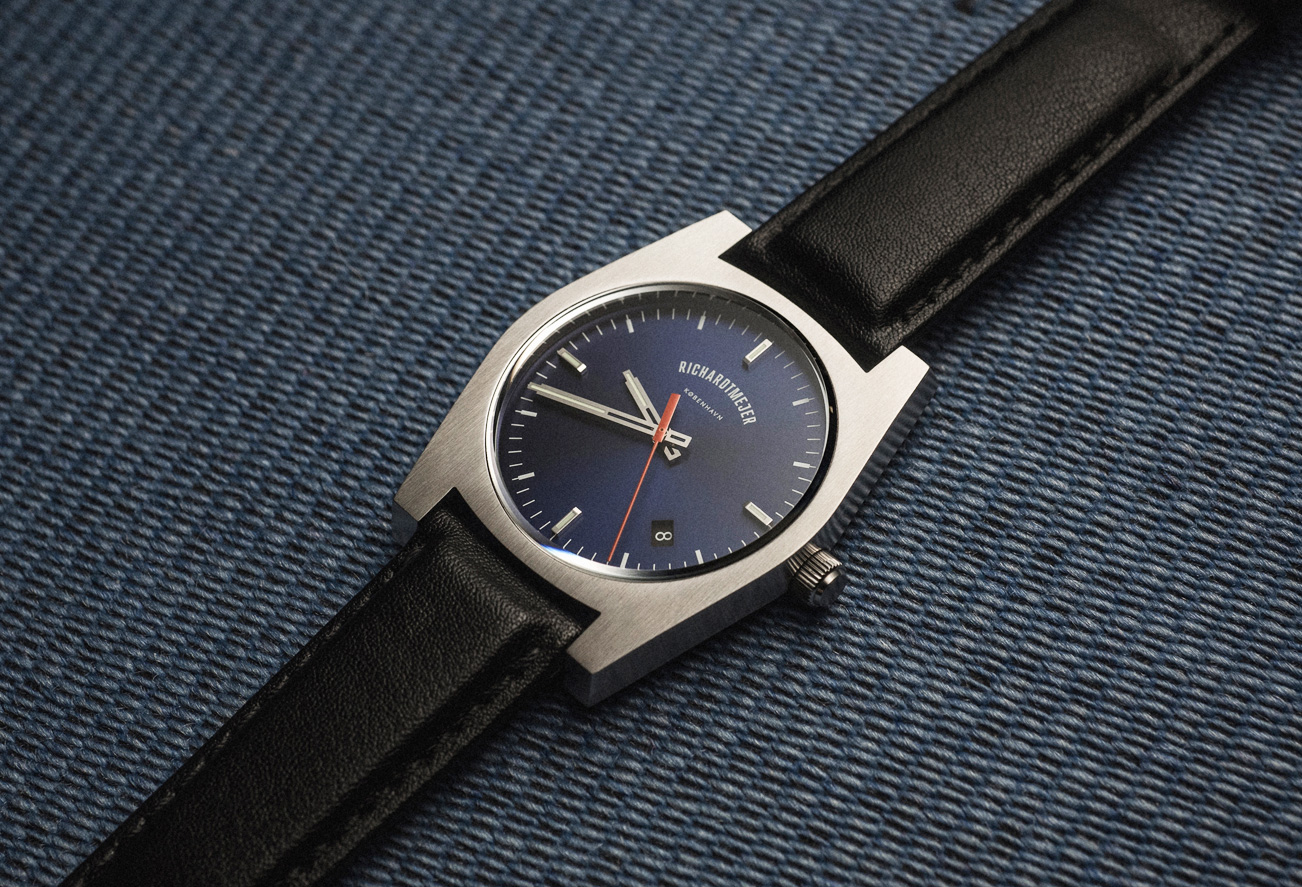 All right, we know over the last few months, or in fact years, the minimalist watch movement has gathered considerable pace and the one thing that continually shines through each watch is the very simple designs, a splash of metallic colour and beautifully rounded cases. It is a formula that Richard & Mejer appreciate and abide by, but they also manage to introduce a whole new realm of innovative Danish design at the same time. The inaugural line of Richardt & Mejer watches is called the 'Signature' collection and the featured watches have an abundance of impressive features that mark them out as a watchmaker to keep an eye on in.
With sleek lines, sharp angles and rock-solid Ronda 515 Swiss quartz movement, the Richardt & Mejer Signature Watch is an elevated and reliable daily timepiece. Its solid, chunky brushed 316L stainless steel case measures just 38mm across but a sizable 47mm lug to lug, with just enough curve to soften the design. The dark sunray dial has four standout steel markers, a date window at 4.23, and an arcing logo at 12:00. The 1.8mm scratch resistant crystal ensures a clear view of the dial and hands which is joined by a 5 ATM water-resistance which means you'll be able to wear the watch every day and on adventure. Plus, it is available with both black and brown calf leather straps and will arrive to you in a beautiful custom wooden case.
All Richardt Mejer watches are designed to be completely free of distraction, and the unpretentious range of watches is impeccably crafted with the aim of rebuilding the art and appreciation of horology into the modern day. As a result, Richard & Mejer presents aesthetically elegant and top quality performance watches that manage to master the balance and transition of time and function. And no, Richardt Mejer watches don't do anything but tell the time. But, do you really need any more features in your life? When the watch looks this good, the answer is a resounding no.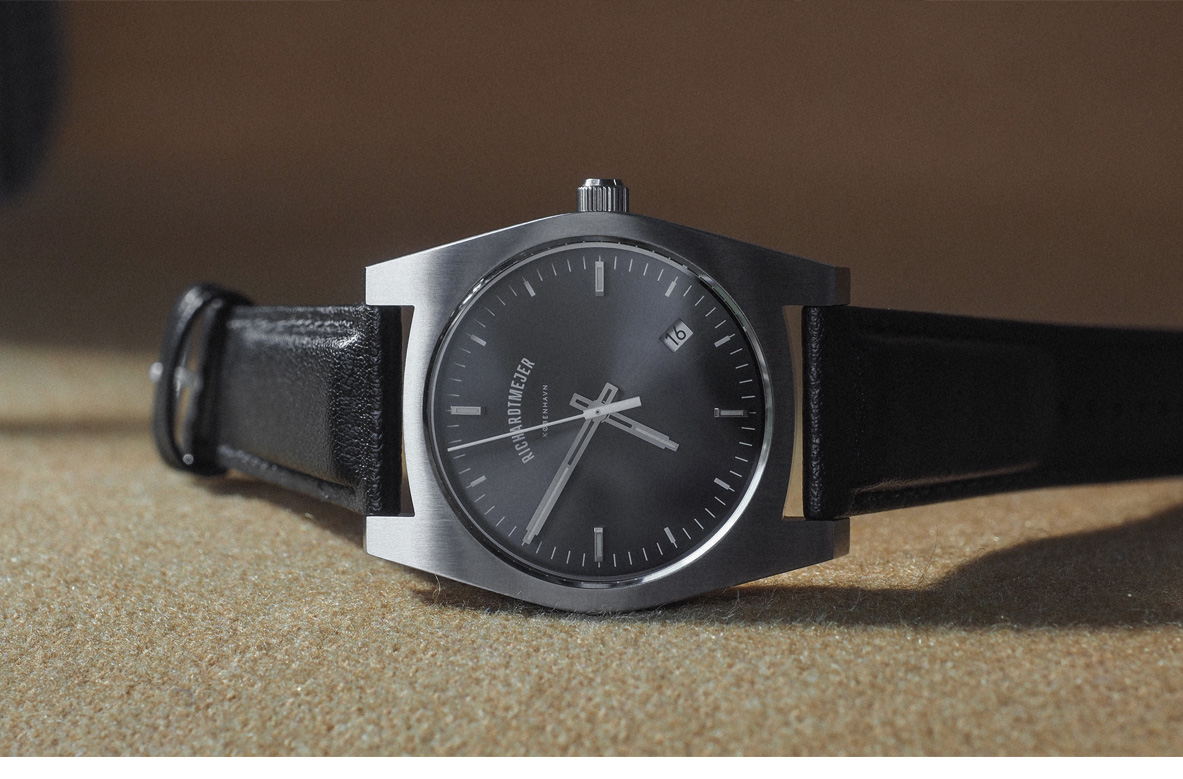 Shop the latest Richardt Mejer collection at OPUMO.