Sparkling white minimalism is the key to the illusion of space in Apartment B9, a top floor duplex in the heart of the Lithuanian capital, Vilnius. A client's art collection is ingeniously designed into this intricately detailed interior by architect Ema Butrimaviciute.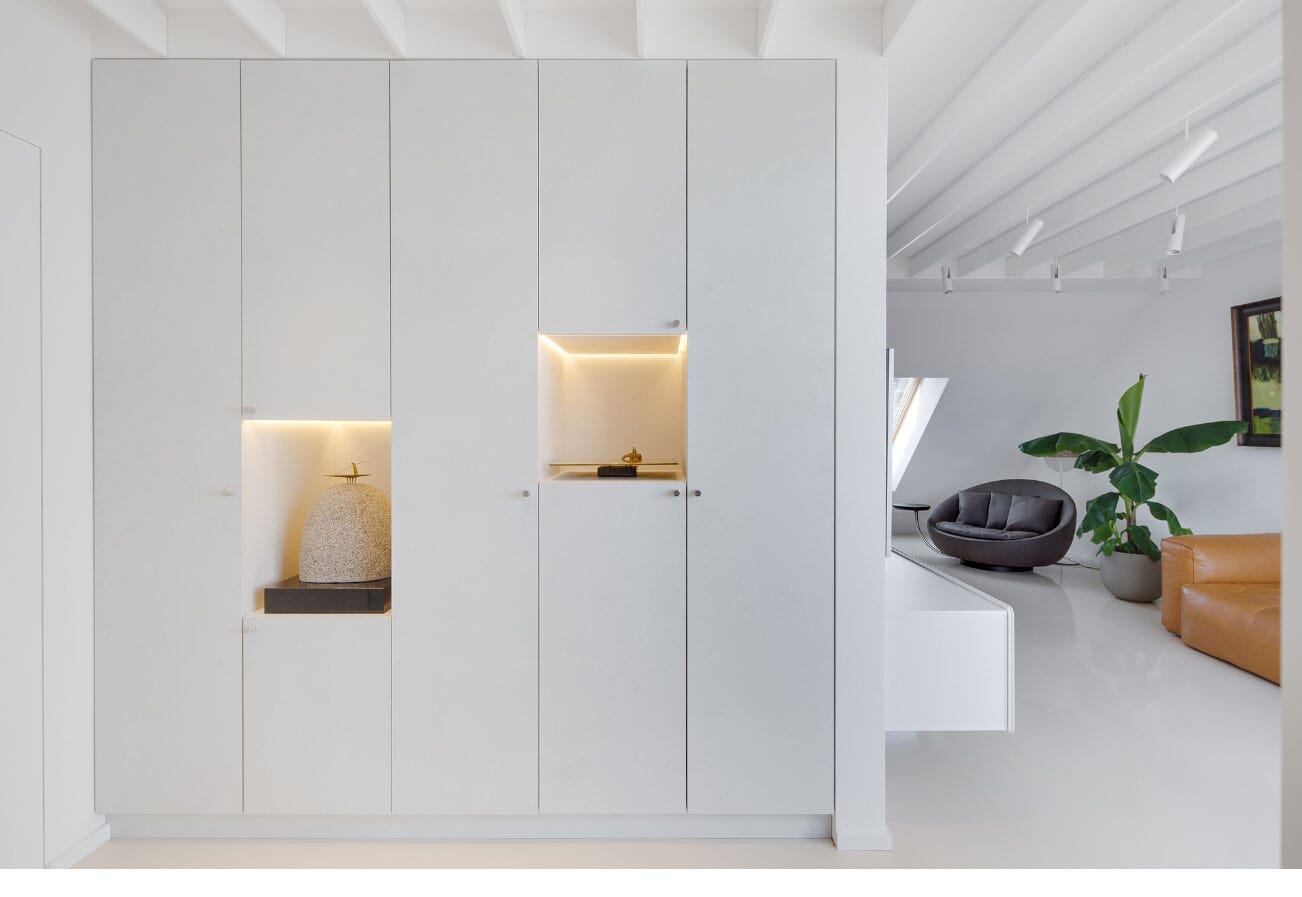 Apartment B9's ground floor, says Butrimaviciute, is a "calm zone". The master suite features a grey contemporary take on a four-poster bed, with a full length depiction of mountains boldly providing a visual extension to a small space. A compact study provides a secluded work space.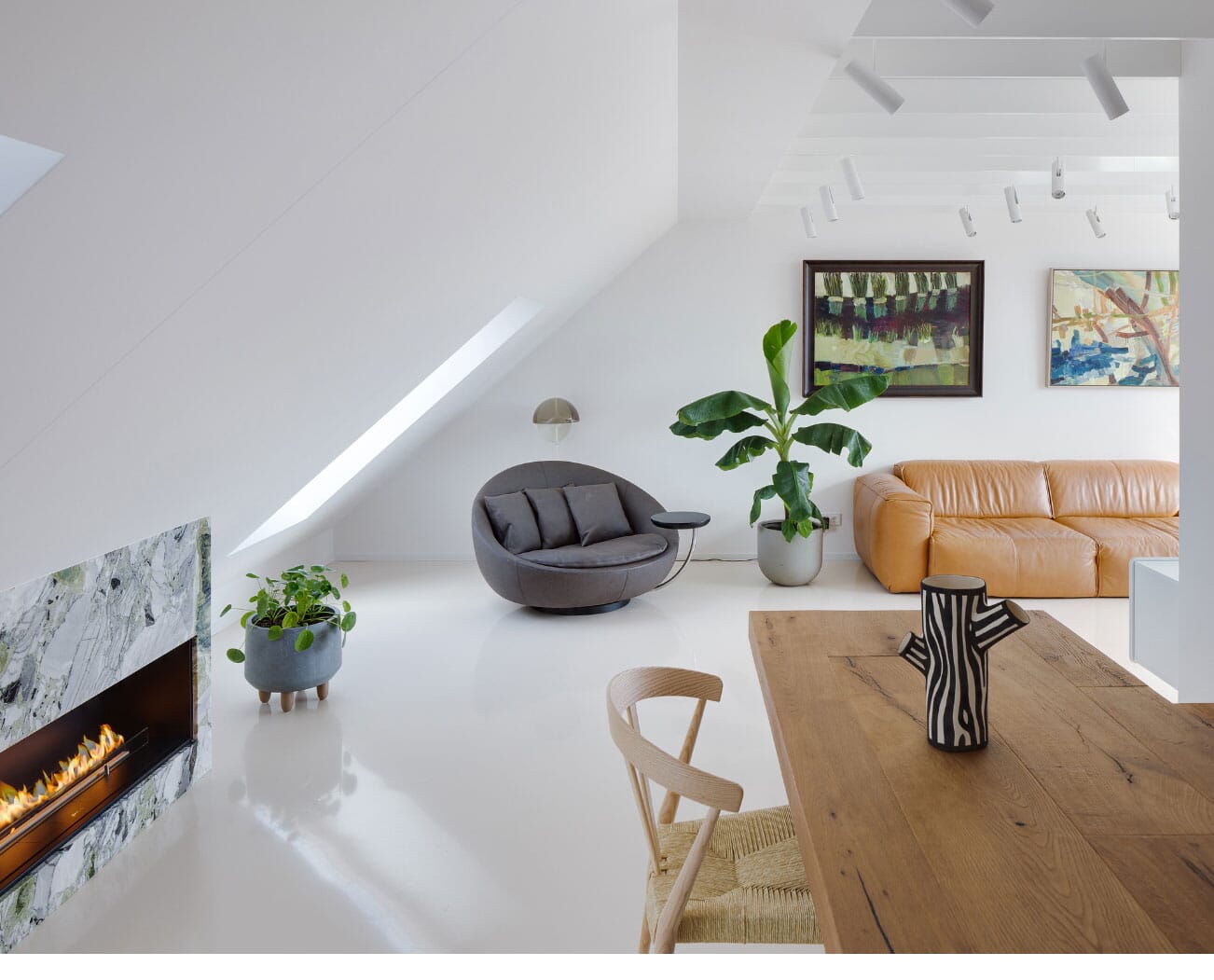 Stairs are in white open steel further to add to the sense of space and serenity. On the first floor, polished concrete floors reflect white walls which in turn provide the ideal backdrop to vivid artwork.
The apartment is set under the eaves of the building. The open-plan living, kitchen and dining area have an intimate feel as a result, off-setting the committed minimalism of the decor. Small sculptures have their own dedicated places in alcoves set into storage space.
Rigid minimalism can seem cold and unwelcoming. In Apartment B9 it's as it should be: quiet, cool and designed to soothe a busy life.