High on a mountainside above Alicante is a sparkling white slice of Norway. The minimalist Oslo House by architects Ramon Esteve Estudio looks serenely out over mountains and sea, with clear cut echoes of Scandinavian design.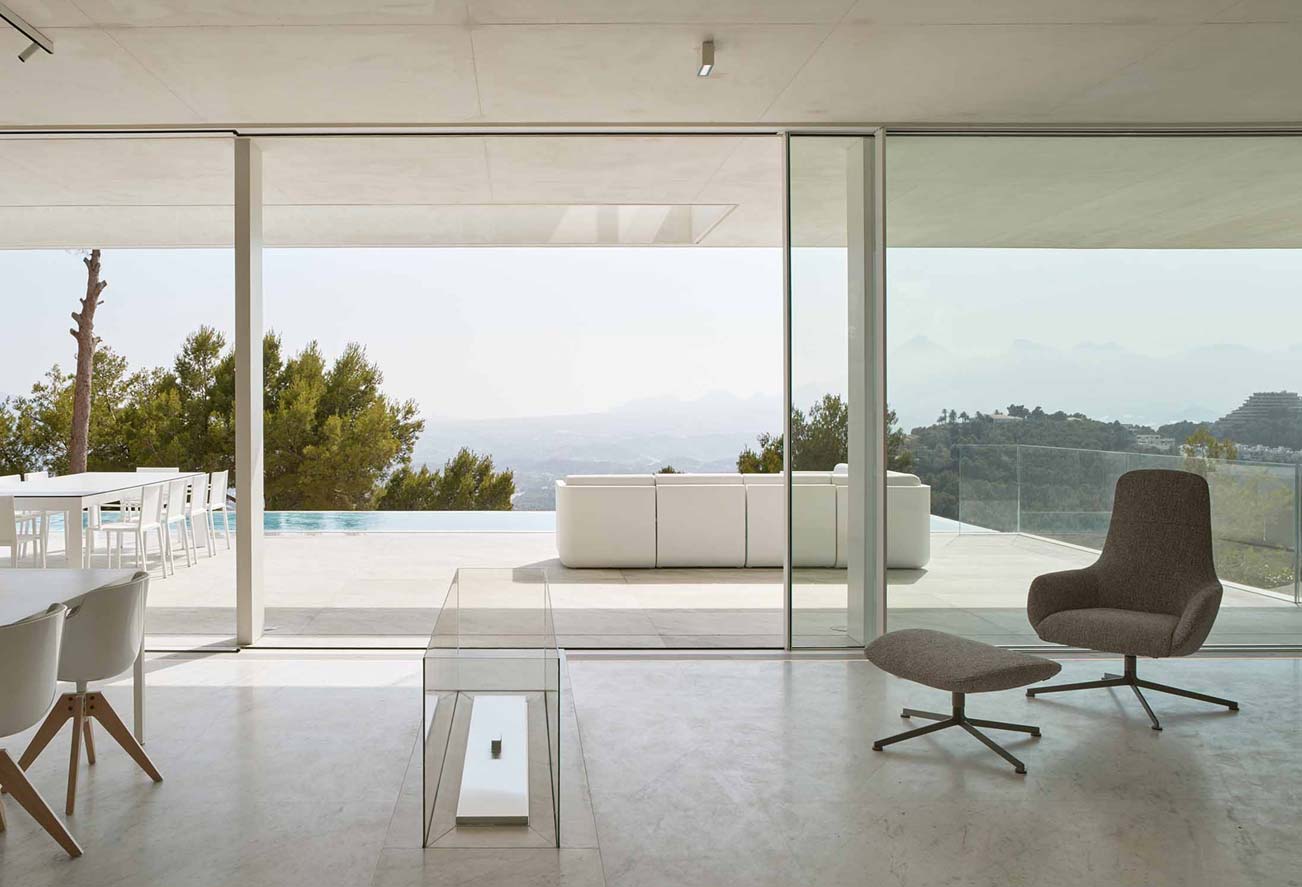 The Oslo House is formed of two concrete volumes, set back from each other into the mountainside. Downstairs all is white in an open-plan kitchen and living area with marble flooring, looking out onto a wide terrace with an infinity pool perched vertiginously at its edge.
Wood panelling adds warmth to the minimalist interior, furnished with mid-century modern classics. The cool inside is a welcome counterpoint to outdoor heat. Pale interior colour hues emphasise the green of vegetation and blue of sea and sky.
Floor-to-ceiling windows slide back to embrace the outdoors. Shade is provided by the upper storey, dramatically cut out on one side to provide light for outdoor dining. Feature floating stairs, in the same white marble as the floors, lead up to bedrooms, bathrooms and a luxurious dressing room. The master bedroom has its own private terrace.
The Oslo House spurns traditional Spanish architectural aesthetic for a cleaner, cooler line. A cool and sophisticated success.
Photography by Mariela Apollonio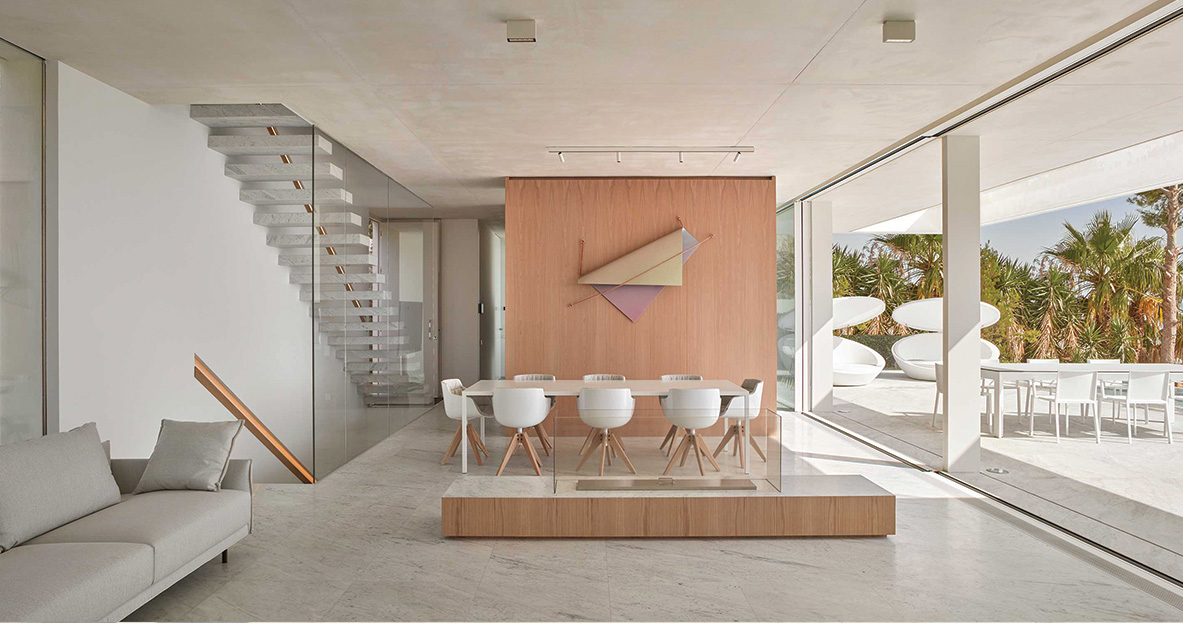 Discover more of Ramon Esteve Estudio's incredible work by heading to their website and following them on Instagram. 
If you're on the hunt for another one of the world's finest mountainside retreats , then check out the idyllic getaway of the Chameleon Villa in Bali.